Summary of Edvaldo Paulo's Technical Visit to USAID Mozambique
A summary of BHEARD Scholar Edvaldo Paulo's visit to USAID Mozambique on March 21, 2019.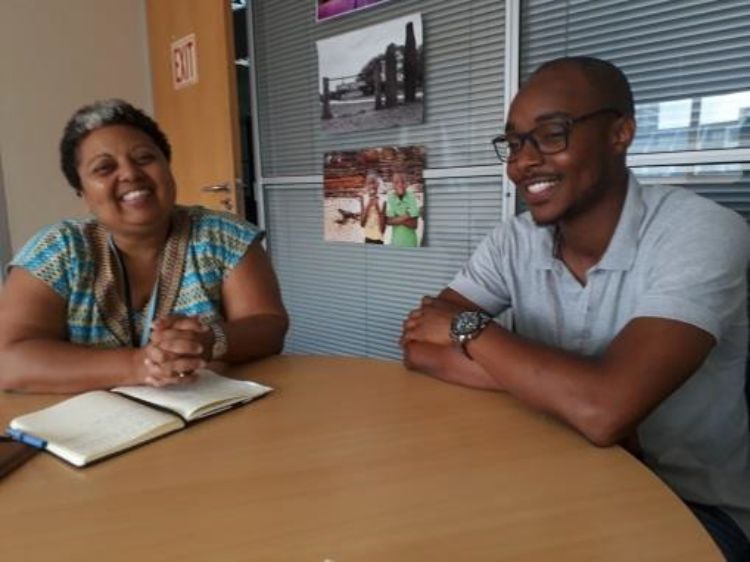 On March 21, 2019, Edvaldo Paulo, a master's degree in Agronomy from the Federal University of Vicosa, accompanied by Antonieta Nhamusso, regional coordinator of BHEARD met with the USAID mission, represented by Paula Pimentel, USAID project manager of agricultural projects, and Mrs. Rita manager of scholarship program at the mission.
The meeting was very productive since it was possible to achieve the objectives sought by USAID and for the first time to establish an interaction with one of the returned graduated student from Brazil. Pimentel made a brief interview with the objective of having information about the different moments of the student from the beginning of the process in Mozambique (pre-departure debriefing with USAID), stay in Brazil, study course and the relationship between the student with BHEARD. The questions posed by the USAID representative were successfully answered where the student shared his experiences as a student in Brazil extolling the role played by the university in the training of Mozambicans and the rich and fruitful experience he acquired in the process of learning and training as well as the BHEARD in the management of his scholarship.
With regard to expectations, Paulo expects to share and disseminate the knowledge and skills gained during his training in his area of work in Mozambique. As an example of methodologies for sharing experiences, the graduate hopes to do so through scientific meetings and local technical seminars.
In turn, Mrs. Rita, manager of the mission scholarship program mentioned the various opportunities that exist in the program such as the Alumni event which may be a good opportunity for BHEARD beneficiaries to participate in July 2019, (suggested for coordination with the Administration of BHEARD). In addition Rita regretted not meeting the last cohort of students who were back in the country recently. She also informed that BHEARD Mozambique students were not captured in the Global USAID report on graduate studies scholarships.
Paula, after listening attentively to Paulo's experiences as a student in Brazil and as a BHEARD fellow and knowing about the ongoing projects in Manica, she promised to put him in touch with projects funded by USAID as way of looking for collaboration and networking.
Finally it was agreed that Paulo would share with the USAID mission and BHEARD coordinator the way forward of its expectations and in other hand was suggested that BHEARD should monitor this process.
The meeting was undoubtedly very good and useful for the USAID mission and it is expected that the next one will be for more students at one time as planned for June.
Antonieta Nhamusso is the Mozambique regional coordinator for the BHEARD Program