Surprising Facts about Africa's Rapidly Expanding Middle Class
With the rapid rise of the middle class to about one-third of Africa's population, we observe important changes in food consumption. These impact the entire agrifood system.
By David Tschirley, Professor, International Development, co-Director of MSU's Food Security Group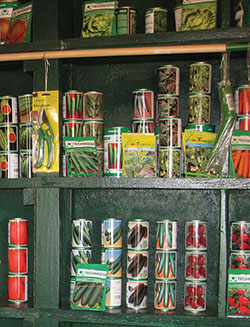 Africa is fast changing, and here is how:
By 2010, the middle class rose to about one-third of Africa's population, up from about one-quarter in 1980.
Yet most of the middle class is still at risk of falling back into poverty; the 'vulnerable middle class' ($2–4 per capita per day) makes up 60 per cent of the urban middle class, and 80 percent of the rural middle class
More than half of the middle class in East and Southern Africa reside in rural areas
Even the poor dedicate almost two-thirds of their purchased food budget to processed foods
In urban areas, the middle and upper classes are no more reliant on imports than the poor
Purchases of non-staples - fruits, vegetables and meat – rise to 44% to 55% of all food purchases for the middle class, compared to 42% of the poor's purchases; in addition, the middle is obtaining more of its food through purchases. As the middle class grows, the share of these perishable products in the food economy, and their absolute level of consumption, will grow rapidly. This means that policy needs to move "beyond staples" to invest in these growing commodities.
The Rise of a Middle Class in East and Southern Africa: Implications for Food System Transformation
By David Tschirley, Thomas Reardon, Michael Dolislager and Jason Snyder
https://onlinelibrary.wiley.com/doi/full/10.1002/jid.3107