Tatter receives 2023 CANR Honorary Alumni Award
Dr. Stephen Tatter will receive a 2023 CANR Honorary Alumni Award during ANR Week.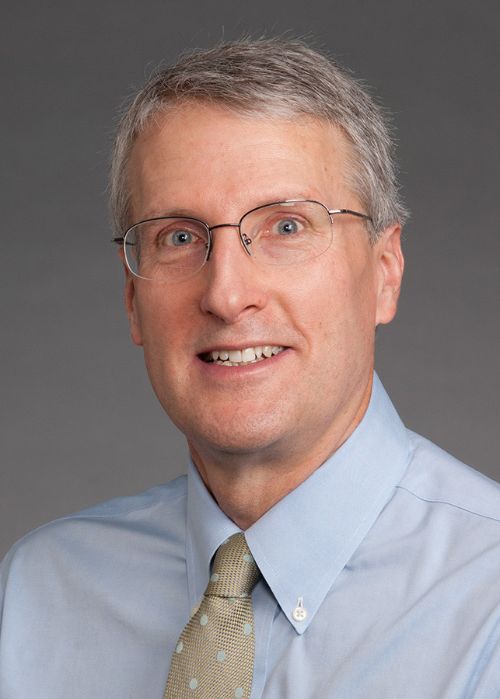 Stephen Tatter, M.D., Ph.D., of Winston-Salem, North Carolina, will receive a Michigan State University (MSU) College of Agriculture and Natural Resources (CANR) Honorary Alumni Award at the March 10 ANR Awards Program.
The CANR Honorary Alumni Award is given to someone who has made a distinctive contribution to the CANR on a state, national or international level; has relieved the suffering of disadvantaged people; or contributed to any unique program that benefits humankind.
Dr. Tatter serves as the Dixie and Liang Yee Soo Professor of Neurosurgery at Wake Forest University where he both directs a research laboratory focused on the delivery of drugs to the human central nervous system and practices as a neurosurgeon at the Wake Forest Baptist Medical Center. Tatter earned a bachelor's degree with high distinction from the University of Michigan including highest honors in cellular and molecular biology. He then earned a medical degree from Cornell University and a Ph.D. from Rockefeller University followed by residencies at Massachusetts General Hospital and a fellowship at the McLean Hospital Harvard Program.
Aside of his work as a neurosurgeon, Stephen Tatter has continued a long tradition of Tatter family support of MSU and Michigan agriculture. His father, Jordan Tatter, was a fruit grower and an MSU entomology alumnus, under Dr. Gordon Guyer. Jordan Tatter was a renowned in Michigan's agricultural industry and within MSU Extension, Michigan Department of Natural Resources, and Michigan Department of Agriculture, and many other agriculture industry organizations. Tatter's mother, Mary, was also a tremendous supporter of community and MSU programs through her passion for and service to the Watervliet District Library, Watervliet Community Hospital, and the Michigan 4-H Foundation.
Stephen Tatter has continued this tradition of supporting MSU and Michigan agriculture by conceptualizing a recognition for discovery, learning, and engagement in entomology. In 2021, this vision led the Tatter family to establishing two endowments to encourage, support, and promote this excellence in entomology. This investment will honor previous and current faculty and students, and support the important future contributions of the Department of Entomology. Tatter family members continue to be avid supporters of MSU and entomology and remain extremely enthusiastic about its past, present, and future impacts.
In Stephen's own words, "The idea of giving to the community is like giving to your family and MSU is family. Giving to MSU is like taking care of your loved ones."
Tatter holds board certifications from the American Board of Neurological Surgery and Neurological Surgery. He also is a member of the Society of University Neurosurgeons, Congress of Neurological Surgery, National Board of Medical Examiners, Neurosciences Society, Forsyth-Davie-Stokes Medical Society, North Carolina Neurosurgical Society, Southern Neurosurgical Society, and the American Association of Neurological Surgeons.