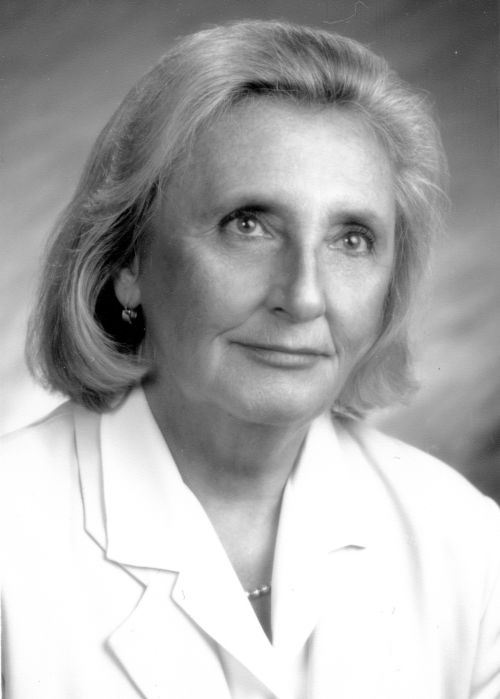 Mary E. Tatter, of Watervliet, Michigan, made a $2.75 million gift to Michigan State University (MSU) to advance the research, teaching and outreach of the Department of Entomology within the College of Agriculture and Natural Resources (CANR). A $400,000 portion of the gift also creates a graduate fellowship in the College of Education.
Tatter created the endowment and funds in honor of her passion for education and in the spirit of her late husband Jordan Tatter who was a 1960 MSU entomology graduate, advised by former MSU President Gordon Guyer during Guyer's years as a professor. Mary recently passed Jan. 11, 2022. Jordan died in 2003.
MSU President Samuel L. Stanley Jr., M.D., offered thanks on behalf of the university.
"We are grateful for the Tatter family's generosity, which conveys their confidence in the value of MSU's mission," Stanley said. "Their support will allow us to elevate our excellence in entomology and education — two areas critical to solving challenges facing our world — and we are honored that the Tatters' contributions will be forever associated with MSU."
The family indicated that their gifts are to honor previous and current faculty and students at Michigan State University and to support the important future contributions of both the Department of Entomology and the College of Education.
"My mother and father were passionate about the importance of entomology, agriculture and natural resources to our world. They believed supporting Michigan State University was the best way to pursue this passion," said the Tatters' son, Stephen Tatter, M.D., Ph.D., who is a professor and neurosurgeon at Wake Forest School of Medicine.
"The idea of giving to the community is like giving to your family and MSU is family. Giving to MSU is like taking care of your loved ones," he added. "My mother studied in the MSU College of Education and teaching, reading and special education were her life-long passions."
Ensuring excellence in entomology
Designated to support the Department of Entomology, $2.35 million of the gift will establish the Tatter Family Endowment for Excellence in Entomology, The Tatter Family Fund for Excellence in Entomology and the Tatter Family Fund for Diversity and Inclusion in Entomology.
"This tremendous and thoughtful gift from the Tatter family will positively impact the entomology department programs and people for years to come," said Kelly F. Millenbah, Ph.D., interim dean for CANR. "We are incredibly grateful for donors, like Mary, who truly understand that investing in the future will ensure that we can make a global impact in entomology excellence for generations to come."
Both the Tatter Family endowment and expendable funds will support the research, teaching and Extension mission of the department at the discretion of the department chair. While the endowment will provide a perpetual source of income well into the future, the expendable fund provides immediate support for the department.
"When you get a grant, a large portion is for salary. There's rarely enough money left to get started on new projects. We wanted to give the department an opportunity to have resources to build promising programs and make advancements that the college and department leadership feel are important," Tatter said.
Advancing the education of educators
Additionally, $400,000 was allocated to the College of Education to create the Dr. Cassandra L. Book Graduate Fellowship in Education. This endowment honors Dr. Book who retired in March 2012 as associate dean emeritus of the College of Education. She also served as MSU professor of teacher education, associate dean for external relations and student affairs and adjunct professor of communication.
"We are deeply grateful to the Tatter Family for this generous fellowship which will support graduate students in pursuing their aspirations to advance excellence in education," said Ann E. Austin, interim dean for the College of Education. "I am especially excited that this award is named in honor of Dr. Cassandra Book, with whom I had the privilege to work for many years. Dr. Book brought energy, creativity and dedication to her many years as a leader and colleague in the College of Education."
The Tatter family is proud to honor Dr. Book's numerous contributions to MSU and the College of Education and to support those following in Dr. Book's footsteps by establishing this graduate fellowship. Book's love for teaching came to fruition as a counselor and program director at Camp Watervliet, where she also developed a life-long friendship with the Tatter family.
Camp Watervliet was a summer girls camp founded in 1934 by Dr. Henry and Velda Tatter, Jordan's parents. Born and raised primarily in West Frankfort, Illinois, Mary also attended Camp Watervliet during her youth, where she met and later married Jordan. Together, they had two sons, Stephen and Scott.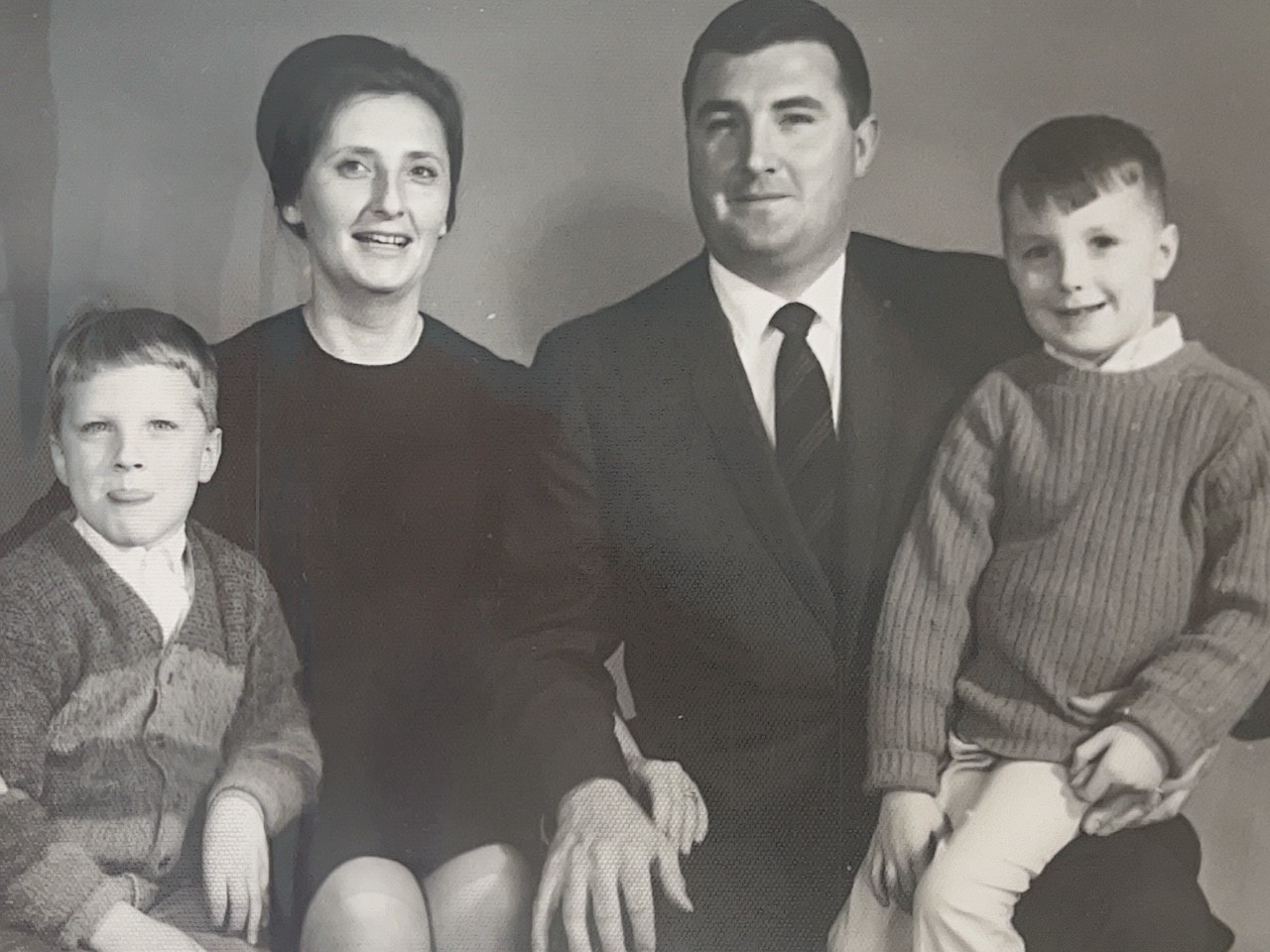 Mary attended Southern Illinois University and Michigan State University, where she studied special education. She was dedicated to children, education and learning for the rest of her life, through her work as a counselor, water-skiing instructor and program director at Camp Watervliet; as a reading tutor in Watervliet and Benton Harbor and as a youth group leader at Watervliet Plymouth Congregational Church in the 1960s and 70s. She also served as a board member for the Michigan 4-H Foundation from 1998 to 2007 and the Watervliet District Library.
Jordan Tatter earned bachelor's and master's degrees in entomology, botany and plant pathology from the MSU Honors College inaugural class in three years. He was a member of the MSU Soccer Team and the Sigma Xi Scientific Honor Society.
Jordan was recognized statewide and nationally as a leader in agriculture, natural resources and improving state government services. His career began as an apple grower and agricultural consultant, co-founding Prescription Farming in Eau Claire, Michigan. He was an MSU Extension district agent for fruit crops. He helped establish Hanson Cold Storage into one of the largest and most successful refrigerated warehousing corporations in the United States, initially as a board member and finally as president and CEO.
Appointed to the Michigan Agricultural Commission in 1991, Jordan chaired the commission for four of the 10 years he served. He chaired a committee on the eradication of bovine tuberculosis, served on an advisory committee on fruit and vegetable production and on the Michigan Food Safety Alliance. He was appointed to the Secchia Commission, which was charged with improving state services to Michigan Citizens. He also chaired the committee on Improving State Services to Rural Citizens.
A strong advocate for MSU, Jordan served on the MSU CANR Stakeholder Advisory Board and the MSU Foundation board of trustees. He was also a charter member of the MSU Extension and Experiment Station Council (now the MSU Extension and AgBioResearch State Advisory Council).
The Jordan B. Tatter Conference Center at the Southwest Michigan Research and Extension Center is named after Jordan. In December 2003, the Michigan Horticultural Society and the Michigan Vegetable Council initiated The Jordan Tatter Scholarship in Horticulture providing two scholarships in his memory, one scholarship for undergraduate students and one for graduate students. The scholarship provides support to MSU students pursuing a career in or working with the fruit and vegetable industries.
Jordan served as president of the International Association of Refrigerated Warehouses, a member of the Michigan Food Processing Association and the Michigan Frozen Food Packers Association. He was on several corporate boards, the Michigan Chamber of Commerce board and president of the Detroit Branch of the United States Federal Reserve Bank Board. He was also a member of the Watervliet School Board, Lions Club member and a Sarett Nature Center board member.