Gifts that make an impact
Consider giving gifts this holiday season that will keep you out of debt and let someone know you care.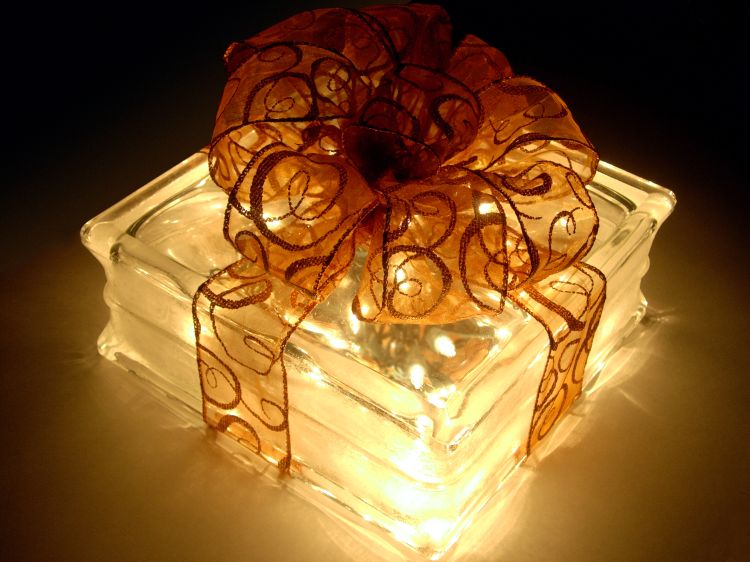 Emails arrive daily of sales galore, the perfect gift for your child, and more! Is the perfect gift just a mouse click away or are you experiencing sticker shock this holiday season? Are you one of the 41% of Americans, according to a Coinstar survey, who don't have a holiday budget this year? You can curb holiday spending and still make Christmas bright when you consider these ideas for the holiday season.
The gift of time. Some say it's the greatest gift they could receive; it may be time with a loved one, a friend or neighbor where you are present in the moment as a companion, helper or active participant when you engage in a favorite activity or assist with a chore. How many of us rush through the day and forget the value of time with others? Take the time to call a friend, sit with a child, give new parents a break, or visit a friend who lives alone. The time you spend engaged in their favorite activity or listening can be priceless. You could even play a board game with your family and experience the joy of togetherness.
Share a skill. If you're baking your favorite cookies this season, consider the child who lives nearby and would love to learn how to bake. There are many who have not acquired basic cooking and baking skills and would love to have a friend or family member show them their way around the kitchen while sharing a favorite recipe. Do you sew, knit or crotchet? Yarn is fun at any age and projects abound on Pinterest for all ages. Consider starting a hobby circle or club to build connections virtually or in person. Enjoy woodworking with added joy when someone new experiences the thrill of creating a masterpiece for the first time.
Purchase a kit to do together. There are many kits available for all ages. Who can resist a model of a car or ship? What about a jewelry, or candle making kit or blanket that you can cut and tie together? Kits can give you a purpose to be together and create the connection you need to have a conversation with another adult or child. They open the door to dialogue. Kits are not only a great gift but allow for hours of fun, so they continue to provide opportunities for interaction.
Give experiences. Experiences offer the opportunity to connect and combine many of the items on this list into one amazing gift. Consider tickets, gift cards or homemade certificates for a game night or family night. It can be as simple as walking the dog, babysitting, or a nature walk. This can be the ultimate gift in which the recipient gets time with you - an activity and memories to last a lifetime.
Book Club. Purchase the same book for everyone and set a time to discussion either in person or virtually.
Virtual Experiences. Families and friends don't always live close but dinner kits, computers, and phones with cameras make staying in touch a delight. Stream musicals, performances, prepare meals together and enjoy virtual tours of museums and destinations. The conversations and laughter can be just as meaningful and lift your spirits with just a bit of planning. Discussing what you are experiencing together is enlightening and sharing your different perspectives can help everyone grow.
Volunteer just once or as much as you like. Consider volunteering just this once in honor of someone you love. The local soup kitchen, a cancer center, the animal shelter, or your favorite organization will appreciate your help, and you will honor the memory of someone you love. You can honor someone while they are still alive and make a difference they can possibly even see. You may decide to honor your past 4-H leader by leading a project that lasts a week, six weeks, or a full year. The choice is yours, but let the person know you are paying it forward in their honor or because they inspired you.
Commemorate the memory of a loved one. Dedicate your service or contribute to a favorite organization that meant a lot to a loved one. It allows you to honor their memory, reflect on the love they had for a cause, and contribute to something greater than yourself.
These are gifts that are greater than toys that will break, shoes that will get lost in a pile, and dishes that will be stacked in the corner. These are all gifts that will make a positive impact or send a message of care. If you are looking for a place to volunteer, consider Michigan State University Extension and one of its 4-H Youth Development programs. If you would like to contribute to the 4-H program, consider the Michigan 4-H Foundation.