The magic of fair
Appreciate what happens at the fair for youth participants.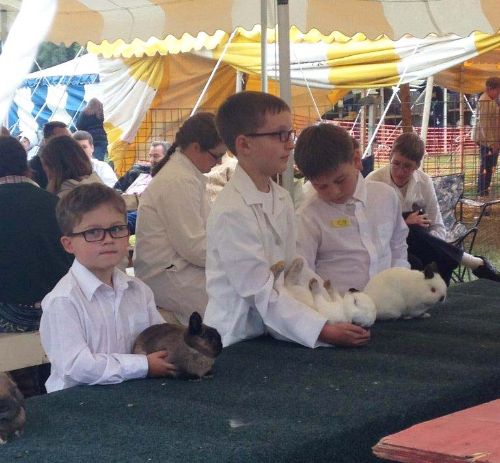 Fair is a magical time a year for members, leaders and families across the great state of Michigan and our nation. A time when dreams come true, ribbons are distributed, memories are made and skills are put to the test. As you visit your local county fair or travel to the state fair as a participant or visitor, take a moment to appreciate all that is happening before your very eyes—it is more than it appears. The feelings that develop in each of us as we experience the fair varies significantly based on our past experiences and expectations.
When I look at fair, I view it through many lenses and through each of these lenses I can appreciate something special. I can often be found with a happy or nostalgic tear in my eye, with emotions swirling in my heart and mind. As I visit the fair and walk through the barn or static exhibits, I see many things that are good and pure.
As you walk through the fair, see if you can spot these traits in the youth participants.
Kindness. It is expressed between members as they help one another in the barn, camping area, food stands and around the fairgrounds. Helping each other prepare their animals for show, lending that missing piece of equipment, serving up that piece of pie, celebrating the ribbon on their project on display or one member consoling another after things didn't go their way, even though they had practiced for months.
Hope for the future. They have a renewed spirit of hope every day for a great day in the show ring and on the grounds. They just want to have a good day with their friends and do their best. They have worked hard all year (or at least the six weeks before) and want to make their parents and leaders proud. Many are trying to achieve personal goals and earn that blue ribbon.
Life skills. A variety of life skills that are developed throughout the year is being displayed for the community to see. Those skills are in a variety of project areas, but are also general in nature and include things like woodworking, baking, finances, determination, patience, teamwork, a good work ethic, time management, nutrition, public speaking, self-esteem, confidence and so much more. 4-H'ers really do learn by doing and put the experiential learning model to the test with each new adventure.
Teamwork. I see young people who are connected to something bigger than themselves. It might be their club, barn, county program or the fair as a whole. Club banners hang over their exhibits and for some, club shirts are washed and worn every day. They are working toward a common goal and doing their part to ensure the success of the team. It might be fundraising, keeping the barn clean or parking cars. The important part is they have learned together we achieve more. The coveted golden shovel or clean barn award is a friendly rivalry and encourages many to keep those aisles clean and tidy.
These exhibitors are supported by parents, family members, donors, volunteers and staff. Youth exhibitors experience more than a week of fun or hard work; they experience a lifetime of memories. Those memories include time with their friends, new projects, the first taste of a potential career, leadership opportunities, cooperation and competition.
In Michigan, 4-H members are guided in their project work by 4-H volunteers. If you would like to share your skills or become a 4-H volunteer, contact your Michigan State University Extension county office or apply today by submitting your application.
To learn more about the fair experience for our volunteers and parents, read "Smiles, laughter and life lessons at the fair."