Tickets are available for the August 25 Breakfast on the Farm event in Van Buren County
People wishing to attend the first Breakfast of the Farm event of the year can get tickets on-line or at various locations in southwest Michigan.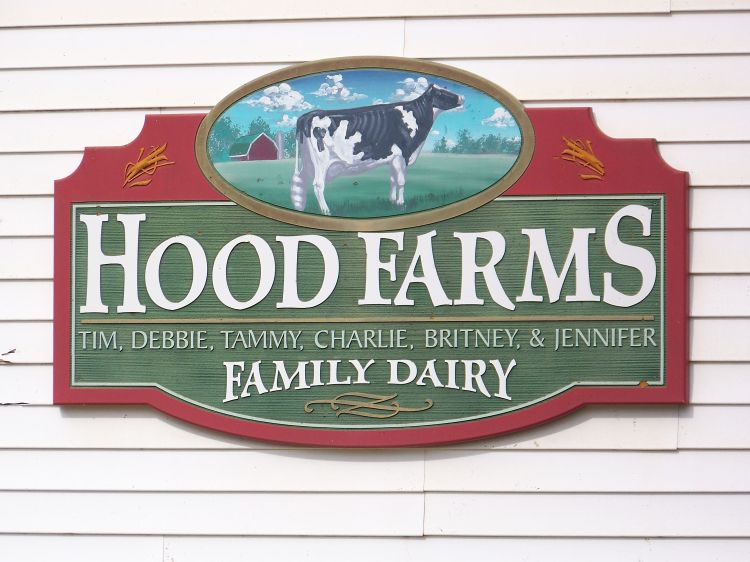 Michigan State University Extension and the Hood family are ready to welcome visitors to Hood Farms Family Dairy in Paw Paw Michigan. On Aug. 25 from 9 a.m. to 1 p.m. (breakfast served until noon) this family dairy with be hopping with activity. After arriving to the farm, visitors will first enjoy a hot breakfast before starting out on a self-guided walking tour of the farm.
The tour will showcase how farmers:
take care of their animals
protect the environment
produce safe, wholesome and nutritious food for Michigan residents and beyond!
Visitors will see calves and where cows are milked and housed, farm equipment, feed storage, crops and what it takes to grow them and much more. The tour is a walking tour so visitors are encouraged to wear comfortable shoes and to dress for the weather as the event happens rain or shine.
Because of generous support from sponsors, Breakfast of the Farm events are free to attend. Tickets are required to eat breakfast and ticket locations for the Aug. 25 event include:
Bangor: Bangor Branch Library
Benton Harbor: MSU Extension
Bloomingdale: Bloomingdale Branch Library
Covert: Covert Branch Library
Decatur: Honor Credit Union; Webster Memorial Library
Dowagiac: Division Tire
Drake: Honor Credit Union
Gobles: Gobles Branch Library
Lawrence: Lawrence Branch Library; Southwestern Michigan Feed
Mattawan: Antwerp Sunshine Library; Java Joint Café
Paw Paw: Biggby Coffee; Farm Bureau Office; Honor Credit Union; MSU Extension; Tractor Supply Company
Portage: Honor Credit Union; Tractor Supply Company
Three Rivers: Bullseye Marketplace
Vandalia: Bullseye Marketplace Custom Butchering
Venture Park: Honor Credit Union
Vicksburg: Finks Butcher Shop & Deli
For convenience, on-line tickets are available at this link: https://events.anr.msu.edu/event.cfm?eventID=7AAD93B999E67935
The 2018 statewide Breakfast on the Farm sponsors include: Corn Marketing Program of Michigan & Michigan Corn Growers Association; Dairy Farmers of America, Dairyland Seed Co., Inc.; GreenStone Farm Credit Services; Michigan Farm Bureau; Michigan Farm Bureau Insurance; Michigan Foundation for Agriculture; Michigan Mild Producers Association; Michigan Soybean Promotion Committee; Michigan Wheat Program and the United Dairy Industry of Michigan. This event is also financially supported by generous local businesses and organizations.
For more information, visit www.breakfastonthefarm.com or contact Ashley Kuschel, BOTF program coordinator at (586) 469-7616 or kuschela@anr.msu.edu or Mary Dunckel, agriculture literacy educator at (989) 354-9875 or dunckelm@anr.msu.edu. We hope to see you at Hood Farms Family Dairy on Saturday, Aug. 25.