Tips for meeting virtually with your 4-H club
Follow these tips to ensure you get the most out of your online meetings and ensure a fair process for decision-making.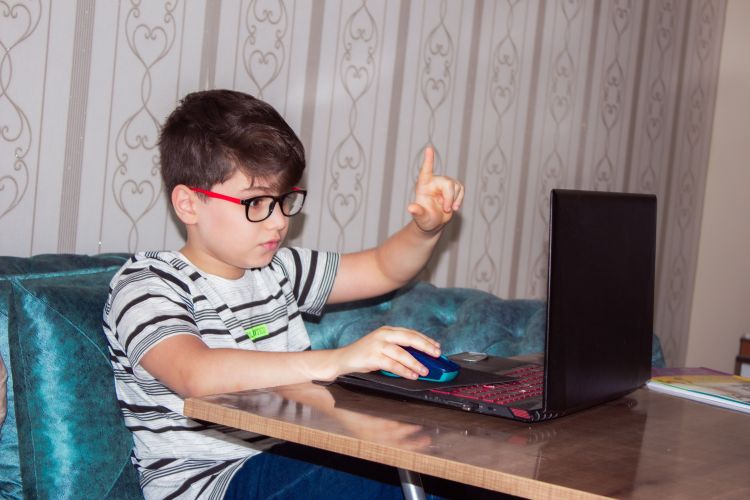 4-H has prided itself on its face-to-face, hands-on learning and relationship building for years. Due to the present situation, meeting face-to-face is not something that is available at this time but it has created an opportunity for 4-H leaders and members to work on teaching and learning life skills in new and exciting ways.
4-H's strong background of adapting when the situation changes can help 4-H groups to figure out how to get the most out of this virtual world. The relationships built through a 4-H setting can be life changing and that can still be achieved even when done virtually.
According to the Search Institute, "Developmental relationships are the roots of young people's success. They are essential for all young people, in every community. When young people experience these relationships in their families, schools, programs and communities, they are more likely to be resilient in the face of challenges and grow up thriving."
These developmental relationships can continue in a virtual setting and with a little support, the 4-H community can lead the charge. Zoom is one great way to host online meetings, and assistance can be found by reaching out to your 4-H program coordinator to help set up and in some cases host the meeting.
For additional help transitioning into online meetings, follow the tips outlined below to ensure you get the most out of your meetings and ensure a fair process for decision-making.
Virtual meeting tips
Assign at least one co-host in addition to the host. This person can:

Run polls.
Monitor the room for raised hands.
Monitor the chat.
Allow the meeting to continue in case the host loses connectivity.

When possible, every committee member should have access to a video feed connected through their device with a working microphone and camera. There may be times when someone needs to call-in; during these instances, the chair/president should check in with the call-in participants to make sure they understand what is being discussed or see if they have questions.
When possible, every committee member should keep their camera on so participants can see each other while engaging in discussion. This maintains the closest experience to an in-person meeting because non-verbal communication can also be shared.
Using the video on your device can take up a lot of bandwidth. If you are connected and notice lag or freezing, consider turning off your video, even though this doesn't allow for non-verbal communication.
If a small group is meeting in one place (i.e., a family) with one device, make sure a camera is showing all the participants so others can see and engage with each of them. Alternatively, if multiple members of the same family choose to join the meeting on separate devices in the same room, there could be microphone feedback issues. Mute both the mic and the speaker on all but one device. Connecting multiple devices to the same internet connection may put a strain on connectivity and create challenges with audio/video capabilities.
Consider putting the agenda on a cloud-based, synchronous storage platform such as Google Docs so everyone can follow along as the meeting takes place. This helps keep everyone focused, which can be challenging when virtual.
Have fun! Don't cut out the fun just because the meeting is online. There are many icebreakers that can still be done and they serve many purposes in addition to allowing for fun such as:

Allows for a sound check.
Allows for a video check.
Gets everyone motivated.
Helps build the team or get acquainted.

Say the pledges! 4-H committee and clubs should start their meetings with the pledges, and being virtual doesn't change that. Saying the pledges helps remind the group why they are there, to be present and to realize it is time to officially start the meeting. Saying them online can feel chaotic but in addition to allowing for the aforementioned items, it also allows for fun, a sense of normalcy and putting people at ease.
The president should pause after asking for a verbal vote to allow for the internet lag. Then when they ask for the no vote, it is best practice to ask for a different word so that it is clear they are voting against. For example, "All in favor say aye, (pause) all opposed say no."
If it is too difficult to tell if the motion passes then a roll call vote or another virtual voting method would be a great alternative.
If it is difficult to hear the president due to feedback or a poor connection, move the president duties to the vice president or another member who is not having those challenges for this meeting.
It is often easier to get distracted in a virtual meeting than in a face-to-face meeting. Regular check-ins, either through votes or discussion, can help ensure the group is engaged.
4-H groups work best when the members can have open discussion, hear all the discussion clearly and can easily see the non-verbal communication of the other members. Even virtual meetings, when done with intention, can accomplish these goals.
Other Michigan State University Extension articles that can help with online meetings are "Host a virtual Michigan 4-H meeting" and "Voting in virtual 4-H club meetings." For further help with online meetings, contact the 4-H Leadership and Civic Engagement team at MSUE.DL.4HLeadership@msu.edu.