Voluntourism
What do you get when you combine service with travel and volunteering with tourism?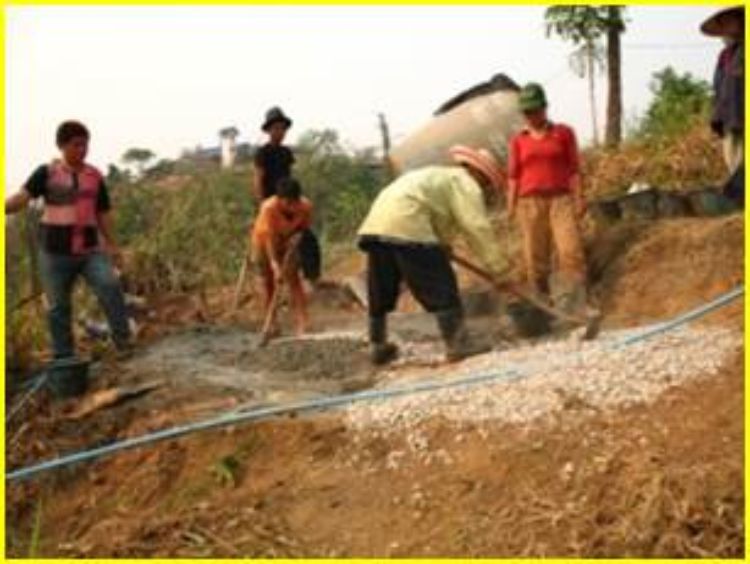 What do you get when you combine travel, tourism and volunteering? Voluntourism! A combination of service, adventure, professional development and networking typically matched with your passion.
Voluntourism has developed out of addressing organizational and community challenges via tourists' desires to be more actively engaged in the places, communities and cultures they interact with and visit. It is often coupled with study abroad, service learning or experiential education, which all have an incredible ability to transform people's experiences in a multitude of ways. While this article is not about experiential education or service learning, the overall theme of those forms of education matches the voluntourism experience.
Voluntourism.org describes this as "the conscious, seamlessly integrated combination of voluntary service to a destination and the best, traditional elements of travel-arts, culture, geography, history and recreation-in that destination." The Green Fire Times, a news print publication out of North Central New Mexico explains Voluntourism "is undertaken in support of things such as environmental restoration and/or to improve the wellbeing of local community."
While Voluntourism provides participants and their hosts with a number of benefits, tourists involved with this unique form of tourism gain skills and experiences that may be attractive to employers as well:
Professional and skill development – The projects involving voluntourism cover a wide range of activities from fundraising and grant writing, to exchanges and encounters with diverse communities and stakeholders, and conservation in natural resources work.
Networking – Voluntourism activities typically put individuals in environments where they can and do interact with various professionals from different backgrounds. Having a network of professionals is important as people develop their careers.
Cross-cultural experience – Employers often seek employees with experience different than the experience held by other employees, which can build a variety of soft skills, including better interpersonal communication, learning another language, and more confidence in handling difficult situations.
Personal exploration – Voluntourism exposes participants to new, exciting, and often challenging environments where individuals can learn a lot about themselves and areas of personal interest that perhaps might lead to a career change or new hobby.
While working overseas, I managed a voluntourism operation out of Chiang Mai, Thailand in partnership with the Forest Restoration Research Unit at Chiang Mai University and the largest Hmong ethnic community located in Northern Thailand. A team of seven visiting volunteers from three different countries worked on maintenance and research on a massive reforestation effort in that mountainous community. This provided assistance to both community partners exposed volunteers to ecological and community development work. The communities benefited and participants were exposed to a global issue and professional area not normally typical to their individual countries of origin. We were all able to build an international network through this work.
Voluntourism has grown out of service to developing countries where volunteers assisted in on-the-ground community development work led by partnering organizations. This unique form of tourism is not just tailored to the young and adventurous. Organizations such as Engineers without Borders, Doctors without Borders, and Spartans without Borders often seek professionals and alumni of all ages to give back to communities around the world. However, voluntourism isn't only for the challenges faced in developing countries. The United States has needs that can be filled via this innovative form of travel. All over the country our national parks offer similar opportunities for volunteers to gain experience in areas of personal and professional interest. Learn more about matching your interests and experiences to our parks by visiting National Parks.
Voluntourism is growing globally and gaining traction in Michigan via the Department of Natural Resources, Michigan Cares for Tourism, as well as with Spartans without Borders. Michigan State University Extension has experts in tourism working throughout Michigan that can assist communities and counties in tourism development. For more information, contact your local MSU Extension office.