Welcome Dr. Kylie Clay, the new Associate Director for the FCCP
Learn more about our newest team member, Kylie Clay, the Associate Director of MSU's Forest Carbon and Climate Program (FCCP), and the US and Canada Lead.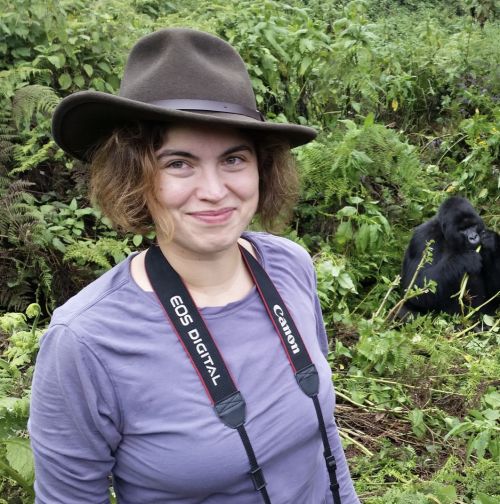 Kylie Clay is the new Associate Director of MSU's Forest Carbon and Climate Program (FCCP) and the US and Canada Lead. She recently completed her PhD in Political Science at the University of Washington with a focus on the political economy of forest use and governance. Her doctoral research used household surveys, key informant interviews, and a list experiment to explore illegal deforestation and state coercion in Tanzania, with a focus on how political, economic, and cultural institutions influence decision-making differentially across household types. She is fundamentally interested in understanding how the cost-benefit analyses of environmental behavior are shaped by institutional constraints and incentives. Kylie previously worked as a consultant for the United Nations Food and Agriculture Organization (FAO) and has an MSc in Political Economy from the London School of Economics (LSE).

Kylie is very excited to return to her hometown of East Lansing, MI to work toward advancements in and greater adoption of climate-smart forestry through research, outreach, and policy assessment. A Spartan most of her life, she is thrilled that her allegiances and affiliations are finally in alignment! Outside of work, she loves spending time with her family, doing anything outdoors, traveling, trying (and sometimes succeeding) to learn new languages, and vigorous political debate.