West central Michigan small fruit update – Sept. 8, 2020
Blueberry harvest is coming to an end in northern counties with most of the hand harvest for the fresh market already completed. Remaining berries are mechanically harvested for procession.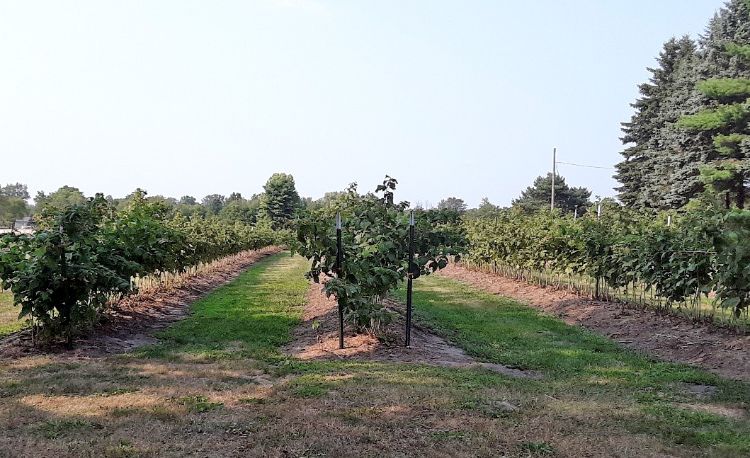 The small fruit growing season is almost over in west central Michigan. Except for fall raspberries that are in the middle of harvest and some blueberries for processing, the season is finishing one or two weeks earlier than previous years. As of Sept. 8, 2020, most blueberry fields have been harvested in southern counties and only a small number of fields remain unharvested in northern counties.
Strawberry fields have been renovated. The strawberry harvest was short due in part to weather conditions at the beginning of spring and at harvest. Late spring frost damaged the first flowers and subsequent flowering was not enough to compensate for the loss of fruit quality and yield. In addition, hot and dry summer temperatures affected fruit size and harvest volume. We had more than 30 consecutive days with temperatures in the upper 80s and low 90s and no substantial rains. Supplemental irrigation was not enough to compensate for the plant water deficit.
A similar situation occurred with blueberries. Early spring frost events on May 8, 11, 12 and 13 had significant impact on some varieties that were already in the early pink bloom stage. However, the effect was localized. Some fields were affected more than others. Read more from my May 15, 2020, west central Michigan small fruit update.
Further damage was caused by the summer drought affecting the region during mid-summer. Blueberry growers with irrigation systems were able to compensate for the water deficit caused by more than 30 days with no rains or by scattered showers leaving no precipitation accumulation.
Raspberries, on the other hand, are having a good harvest. Fall raspberries are of good size and the yield is good. Lack of rain during this harvest period is also contributing to a healthy fruit crop with little fruit rot problems. There were, however, some problems related to sunscald damage to fruit in some varieties. That damage resulted from daily maximum temperatures reaching the upper 90s with bright and sunny conditions. Read more from my Aug. 25, 2020, west central Michigan small fruit update.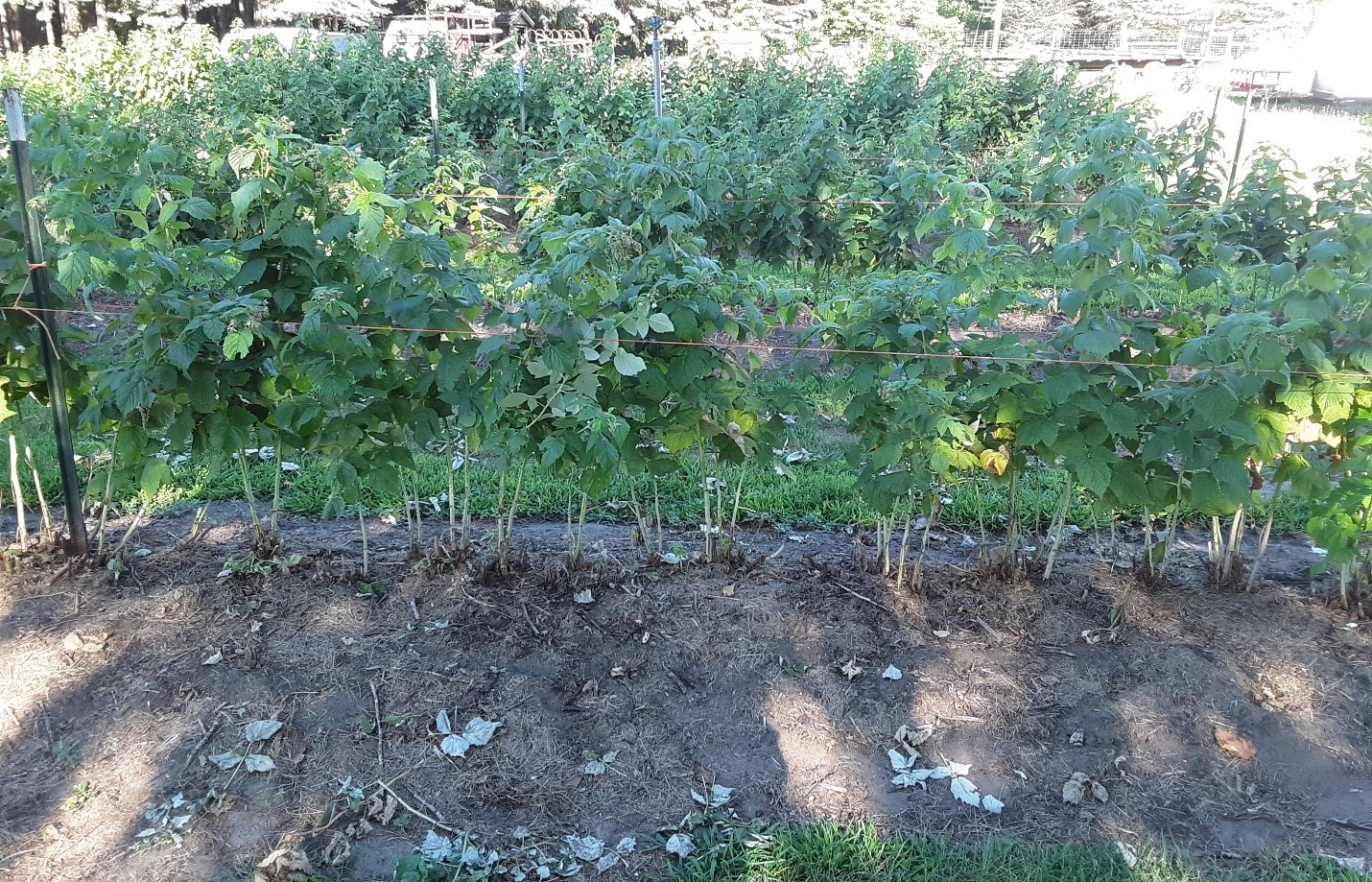 Major problems for small fruit crops like blueberries and raspberries were minimal. Most of the problems were related to the presence of spotted wing Drosophila (SWD). However, growers are learning to control this pest efficiently. In 2019, our end-of-season survey indicated growers reduced fruit damage in blueberries to less than 10% in affected fields, and 70% of growers indicated no fruit losses at all. Growers that reported damage indicated their economic loses were on average $150 per acre. In addition, pest control expenses reported by growers averaged $168 per acre. A quite different situation from previous years when damage and pest control expenses reached more than $300 per acre.
Raspberry growers are also learning to manage SWD. By improving light penetration into the bushes, applying insecticides is becoming more effective to controlling SWD and reducing fruit loses. Heavy cane pruning/thinning and daily harvest of ripe fruit is contributing to improve pest control and reduce pesticide use. That is very important for small U-pick farms that require minimizing pesticide exposure for workers and consumers (see pictures). In addition to improving SWD management, pruning increased fruit size and quality. That compensated for fruit lose due to plant thinning in the rows.