When talking about issues of addiction, the language we use matters
Replacing stigmatizing terms with "person-first" language is an important aspect of addressing substance misuse and abuse.
November 30, 2016 - Author: Janet Olsen, Michigan State University Extension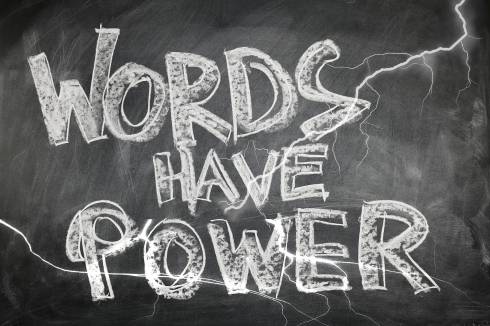 In November 2016, the Office of the Surgeon General of the U.S. Department of Health and Human Services released a report on the prevention, treatment and recovery of substance misuse and substance use disorders. The report, titled Facing Addiction in America: The Surgeon General's Report on Alcohol, Drugs, and Health, provides a comprehensive look at these critical issues affecting the lives of millions of people, their families and their communities. The report explores the neurobiology of substance use, misuse and addiction, and it summarizes proven approaches about what works in prevention, treatment and recovery – with the goal of helping health care providers, policy makers, law enforcement, educators, families and communities understand ways to address this growing epidemic.
One of the points stressed in the report is the need for people to understand that addiction to alcohol, prescription drugs and illicit substances is a health condition as opposed to a moral failing or character flaw. An important aspect of this is using person-first, non-shaming language that underscores the medical nature of addiction – for example, talking about "people who have substance use disorders" rather than describing them as "abusers" or "addicts."
A recent article in the Journal of the American Medical Association (JAMA) also highlighted the importance of challenging the language that many people use about addiction, including both medical professionals and the general public. Many people who deal with substance disorders or who are in recovery from addiction face social stigma and bias directly related to language that implies or conveys that they are morally at fault for their disease or that describes them solely through the lens of their addiction. For example, consider ways that the words "junkie," "crackhead" or "alcoholic" are used to describe people dealing with these issues. Person-first language would replace "junkie" or "crackhead" with "a person with a substance use disorder" and "alcoholic" with "a person with an alcohol use disorder." Instead of describing someone as a "reformed addict" or "reformed alcoholic," the term "a person in recovery" can be used.
Many of these stigmatizing terms are deeply ingrained within our culture, and it's important to keep in mind that the continued use of this language not only influences our perceptions, judgments and interactions – it also often discourages those who are most in need from coming forward for treatment and support. As author David Sheff writes in his book Clean: Overcoming Addiction and Ending America's Greatest Tragedy, when we put aside our prejudices and recognize that people with substance abuse disorders aren't immoral, weak or degenerate, "blame, shame, and anger can be replaced with compassion." By using alternative language that affirms people and recognizes the scientific basis of addiction as a disease, health care providers, educators, policy-makers, law enforcement officials, families and other community members will be better positioned to provide open and healthy discussions that are necessary for supportive treatment and recovery.
Changing the language of addiction is just one aspect of addressing the complex issues of substance misuse and abuse. Refer to Facing Addiction in America: The Surgeon General's Report on Alcohol, Drugs, and Health to learn about a range of additional strategies that families, educators, health care providers and other community members can use for addressing these issues.