Why is kindergarten called kindergarten?
Learn why kindergarten is called kindergarten and how it relates to the 4-H program.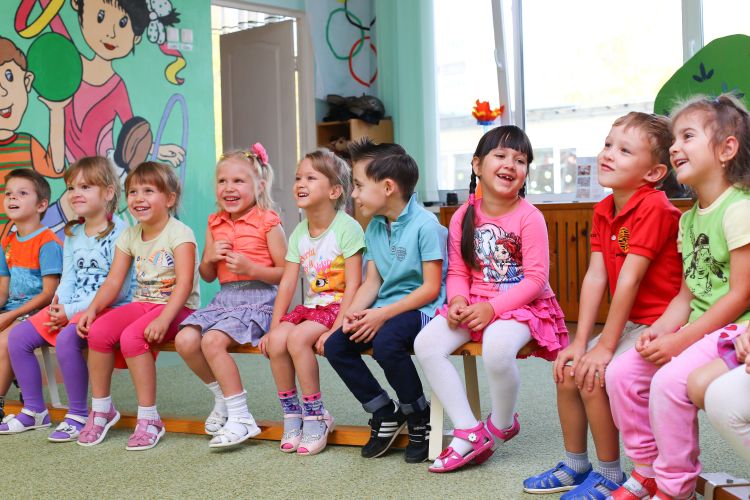 Kindergarten in the United States is a program generally for 5-year-olds, but sometimes includes 4-to-6-year-olds, that offers developmentally appropriate learning opportunities to build the child's social and academic skills and to prepare them for the transition into first grade, and for school in general. But why is it called kindergarten?
The word kindergarten comes from the German language. Kinder means children and garten means garden. The term dates back to the 19th century. Friedrich Froebel (1782-1852) started the first kindergarten, Garden of Children, in 1840. According to Froebel Web, the word kindergarten was invented by Froebel and symbolized his vision for early childhood education: "Children are like tiny flowers; they are varied and need care, but each is beautiful alone and glorious when seen in the community of peers."
Before 1840, children under the age of 7 did not attend school yet. "Pioneers In Our Field: Friedrich Froebel - Founder of the First Kindergarten" from Early Childhood Today states it was believed that children under the age of 7 did not have the ability to focus or develop cognitive and emotional skills.
Froebel was an educator who believed in self-activity and hands-on learning for children. He also had a love for nature, science and mathematics. He felt children needed to be nurtured and caringly tended to like plants in a garden. Hence, he founded an early education program for young children, which he called kindergarten. It was a place where children could develop and flourish freely through self- directed play under the guidance, not direction, of the teacher.
Froebel's kindergarten was filled with objects for children to play with. He developed a set of gifts and occupations. These were designed to help children recognize and appreciate patterns in nature and introduce them to basic concepts of science, geometry and architecture. The occupations provided material such as clay, sand, paper and string to build skills such as sculpting, lacing, weaving and folding, and to stimulate imagination, creativity and ingenuity.
The word kindergarten also translates into garden for children. A piece of land was an important part of the kindergarten, which was a place where children could interact with nature as well as play, plant, nurture, explore, observe and discover.
According to Froebel Web, Froebel's philosophy of education rested on four basic ideas: free self-expression, creativity, social participation and motor expression.
This philosophy resembles the philosophy of the 4-H program, which is based on hands-on learning experiences. The Michigan State University 4-H Children's Garden, for example, is designed to be a place for children to explore and stimulate their curiosity and sense of wonder. The 4-H Cloverbud program for 5-to-7-year-old children offers many resources and hands-on programs that build curiosity, creativity and exploration.
Froebel's kindergarten concept of informal, hands-on and explorative learning relates closely to the experiential learning model used in 4-H programming. While Froebel's kindergarten is for 4-to-6-year-old children, which is close to the 4-H Cloverbud age (5 to 7 years old), 4-H also offers experiential learning experiences for youth age 8 to 19 years old.
Michigan State University Extension and the Michigan 4-H Youth Development program help to create a community excited about STEM (Science, Technology, Engineering, and Mathematics). 4-H STEM programming seeks to increase science literacy, introducing youth to the experiential learning process that helps them to build problem-solving, critical-thinking and decision-making skills. Youth who participate in 4-H STEM are better equipped with critical life skills necessary for future success.
To learn more about the positive impact of Michigan 4-H youth in STEM literacy programs, read our 2018 Impact Report: "Equipping Young People for Success Through Science Literacy."