MSU wins 12th GPI Glass Packaging Design Competition
Glass Bottle with Clean Lines & Premium Finishes Takes Top Prize in Student Design Competition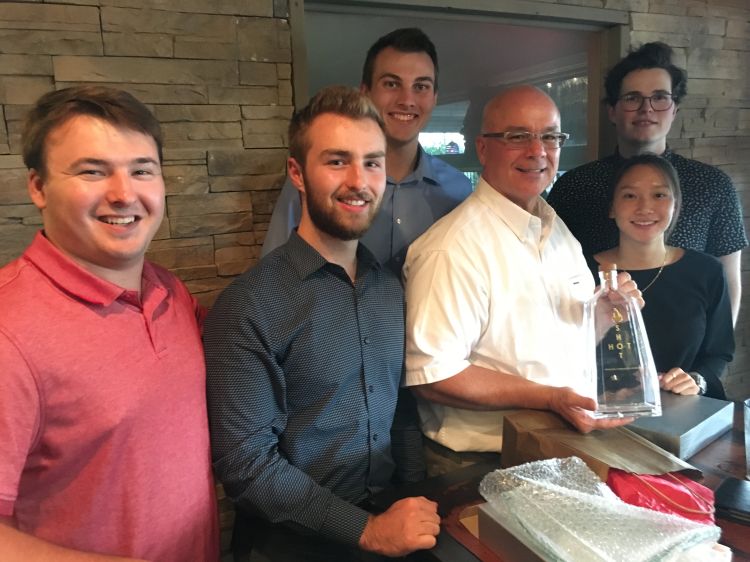 Arlington, VA (October 23,2018) – The first-place winner of the 2018 Glass Packaging Design Competition at Michigan State University (MSU) School of Packaging is the student team of Quinn Alt, Kevin Dowdall, Zach Gudziak, Levi Korneli and Sabrina Tran. The winners beat out 35student teams with their premium 1-liter glass bottle design for Hot Shot Cinnamon Whiskey.

"This event consistently proves successful as a way to expand innovation and introduce future packaging professionals to the world of glass containers and design possibilities," said Joe Cattaneo, Acting Executive Director, GPI. "It's an honor for the Glass Packaging Institute to sponsor this competition in partnership with our Academic Program packaging school."

The winning design features a contemporary chamfered glass bottle profile with a rectangular pyramid transitioning into the bottle opening. "We started with a standard circular bottle but decided we wanted a more premium look and a heavier base," says student winner Kevin Dowdall. "The design just evolved from there." It's branded with a flame icon and finished with a bar top closure embossed on both the wood closure top and the cork.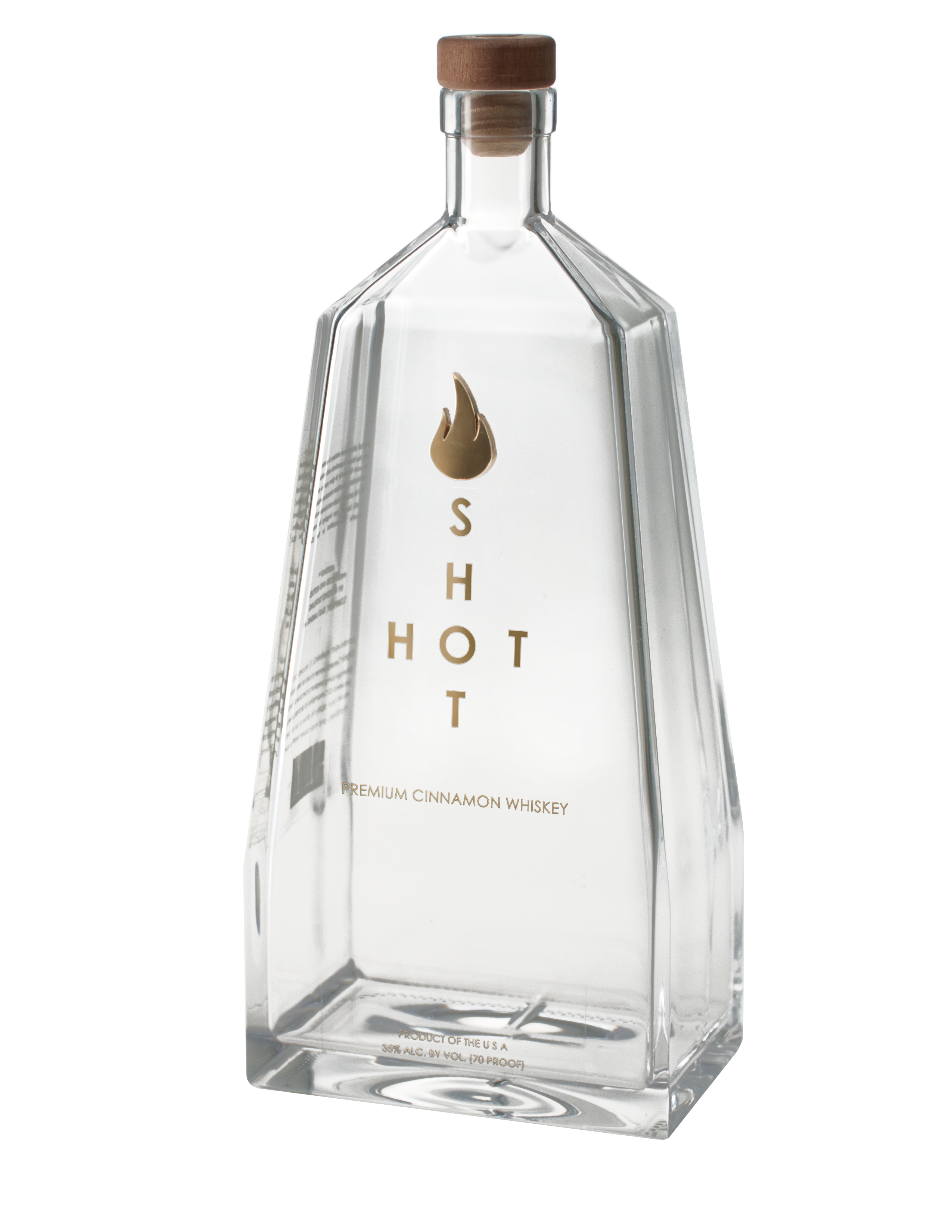 "It's a highly feasible design for larger scale production," said Paul Koning, Instructor, MSU School of Packaging. "The heavy base and tapered body create a stable bottle that is simple and elegant." Koning was also impressed with the team's attention to detail and the flame icon that tied everything together.

Five-member student teams, all randomly assigned, from the Fall 2017 and Spring 2018 Packaging with Glass and Metal class participated in the competition, working on the project throughout the semester as they learned about design and manufacture of glass bottles and jars.

The winning team was invited to glass container manufacturer O-I to tour their quality lab and innovation center at theirNorth American headquarters in Perrysburg, OH."This design competition is a highlight of O-I's involvement in the GPI Academic program," said Raul Paredes, O-I, Director of Design, Americas.

As host of the winning team and maker of the Hot Shot model, O-I had a unique perspective on the winning design. Aligning both the sustainable nature and premium cues of glass as a packaging material, "the winning team combined these virtues in very striking brand building design," said Paredes. "The end result is a bottle shape that is unique and would disrupt any retail shelf of bar back."

Over the two-day visit, the winning team was able to see the entire process of creating a glass bottle, including touring O-I's Lapel, IN, glass manufacturing facility. "The students were thoroughly impressed with the O-I team and the experience of seeing a real-world environment—from design tools, to quality processes and through to production," said Koning.

O-I also created an actual model representing the winning glass bottle design, and the Tag and Label Manufacturers Institute (TLMI) helped source the labels for the bottle front and side panels, supplied by Cog, LLC (www.cogdriven.com), a Cincinnati-based packaging development and prototyping company. "The model was awesome," said Dowdall. "The diagrams don't do justice to the finished glass bottle, and the experience of the plant was absolutely unforgettable."

The top ten submissions (five from each semester) were judged by an industry panel including Jonathan Crowe, Ardagh; Raul Paredes, O-I; Dave Wengerhoff, Food Partners Consulting; Bill Eaton, Pepsico; and Rich Crawford, GPI Past Chairman Board of Trustees.