You be the judge! Stock-type halter: Class 1
Test your judging skills and learn how to judge a stock-type halter class yourself.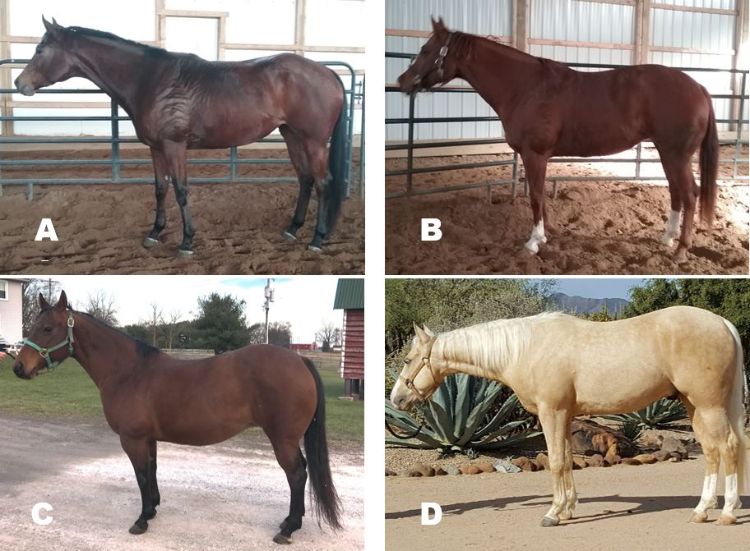 Welcome to our all-new article series, "You Be The Judge!" We'll be sharing different classes of four horses and comparing their conformation. Need to review what to look for when evaluating a horse's conformation? Check out these Michigan State University Extension articles to get you started: "Improving halter judging with form to function," "Judging Arabian horses at halter" (very useful even when evaluating stock-type breeds) and "How to start a 4-H judging team."
In this class, we are evaluating four American quarter horses. These horses are being identified as A, B, C and D. How would you place them? Scroll down below the pictures to see how we placed them and why.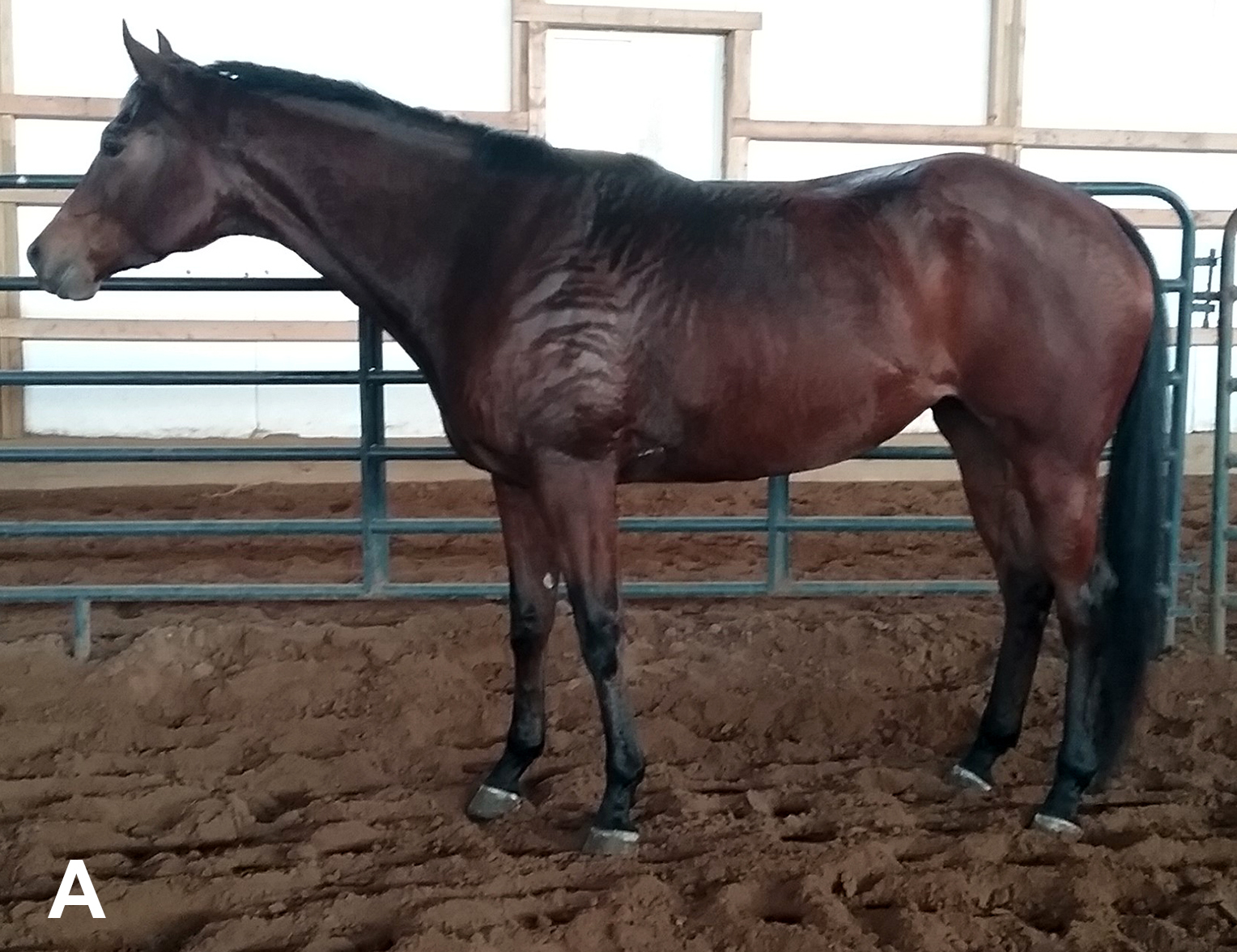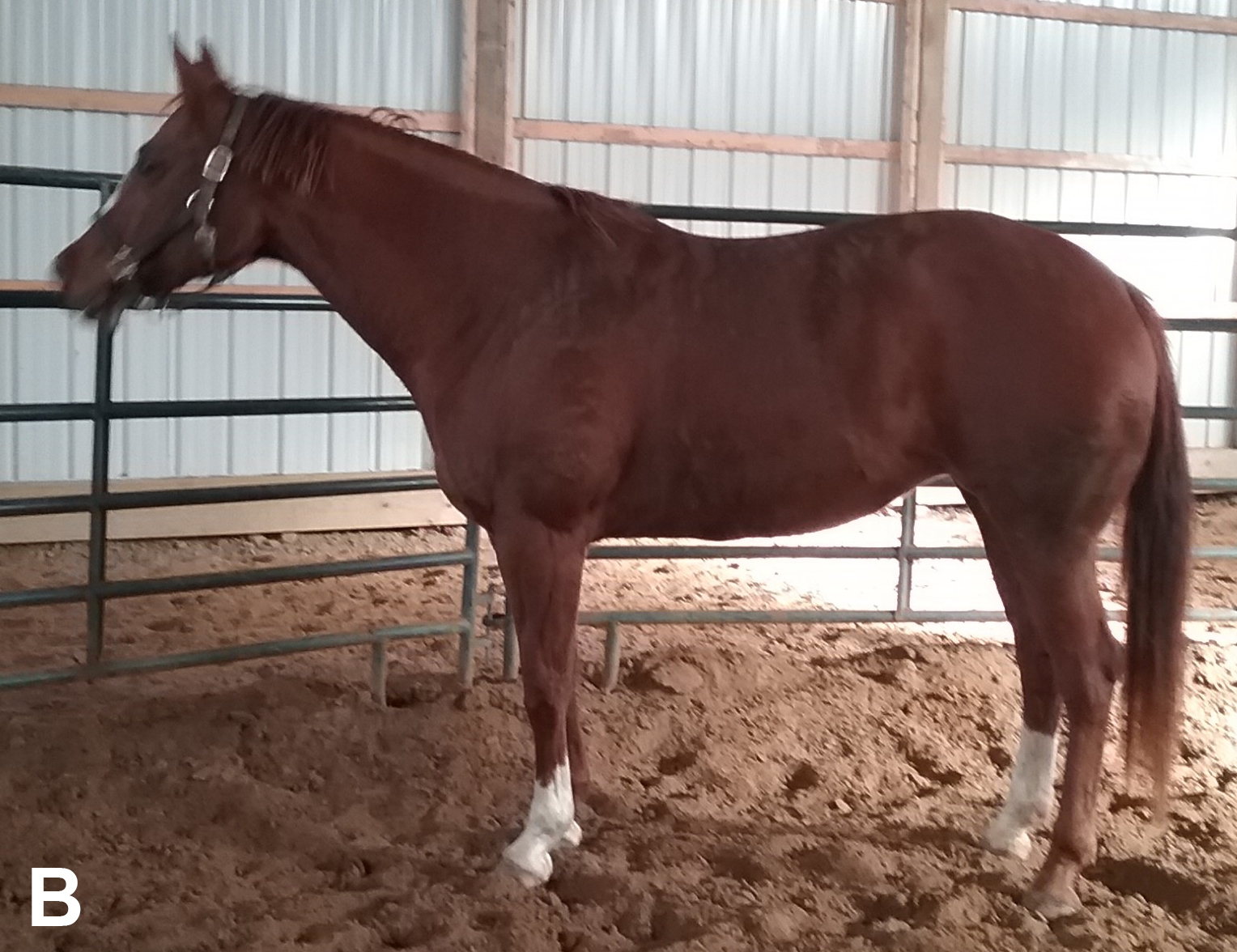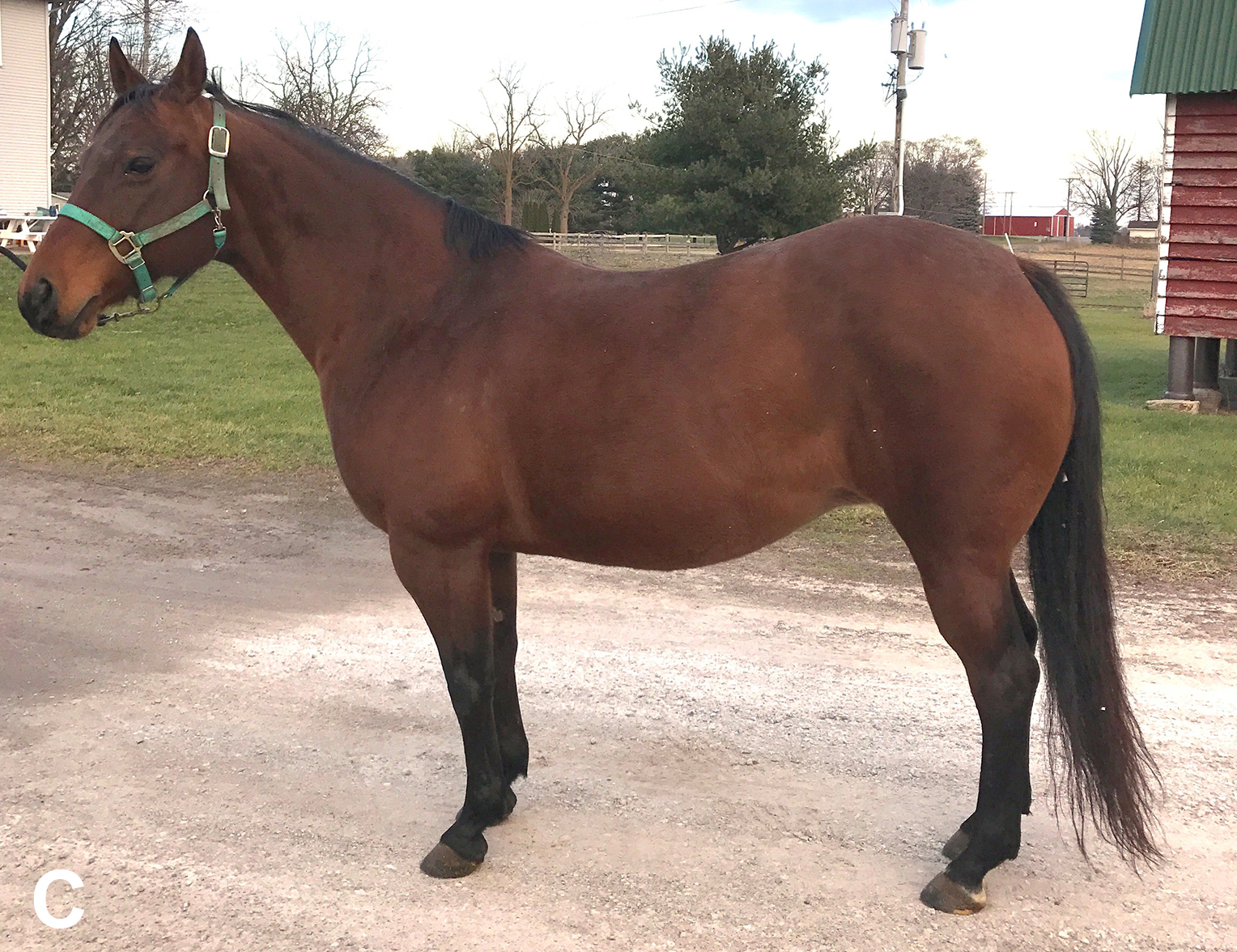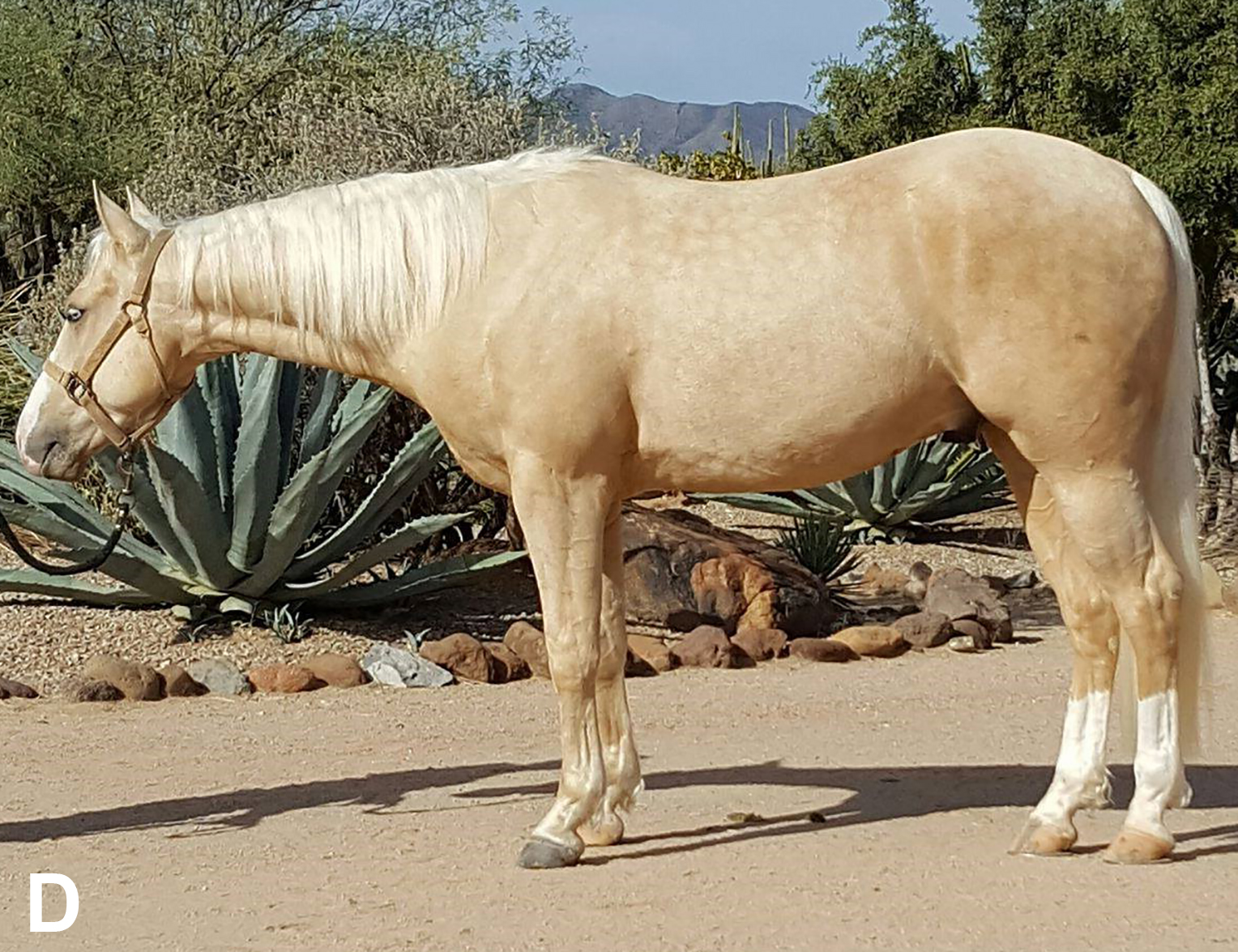 This class of quarter horses at halter is placed as follows: B-D-A-C.
B, the chestnut mare with three white socks, found herself at the top of this class, as she is the best combination of balance and structural correctness. The mare's balance is manifested through her short, strong topline and a shoulder and hip that most nearly mirror each other in terms of size and slope. This mare also has a long neck accompanied by a head with an appropriate amount of femininity and breed character.
B possesses a deep heart girth, allowing for more lung and body capacity. Ideally, she would have a neck that tied higher out of her chest, more developed muscles in her hind quarter and a thinner throatlatch.
In second place you'll find the palomino gelding, D. D possessed the greatest amount of muscling in the class, especially seen in the hindquarters. The palomino also has more ideal slope to his pasterns than B. D was smooth blending throughout his body, but we would have preferred a neck that tied higher out of the chest.
D is a young horse, but as judges we do not judge potential, so we cannot forgive his downhill appearance. The hip and wither will likely balance out as the horse matures, but in this photo the horse appears to be slightly hip high, espencially in comparison to B and A. The horse does possess more ideal angulation of the hock than B.
A, the bay mare with no white, goes third. This mare blends smoothly, has a feminine head and a level topline. Preferably, she would be shorter through her back and less steep in her shoulder and croup. She has a long and lean neck, we would just prefer it to tie higher out of the chest.
We end the class with C, another bay mare. This mare has the highest tying neck of the class. She also appears to have an appropriate amount of smooth blending muscle. The mare's biggest weakness is in her overall balance. She is long in her back and loin, and high in her hip. She has hocks that are high and pasterns that are long and weak. Overall, C is is a smooth blending mare, but her balance places her last in this class of stock-type horses today.
The Michigan State University Extension science team's goal is to increase science literacy across Michigan. One way we support an increased interest in science is to provide information and ideas for engaging youth in exploring their world. Adults can help youth increase their science literacy by encouraging them to ask questions and discover answers.