Youth explore entrepreneurship as a career option
Three-day entrepreneurship camp makes a difference for southwest Michigan youth.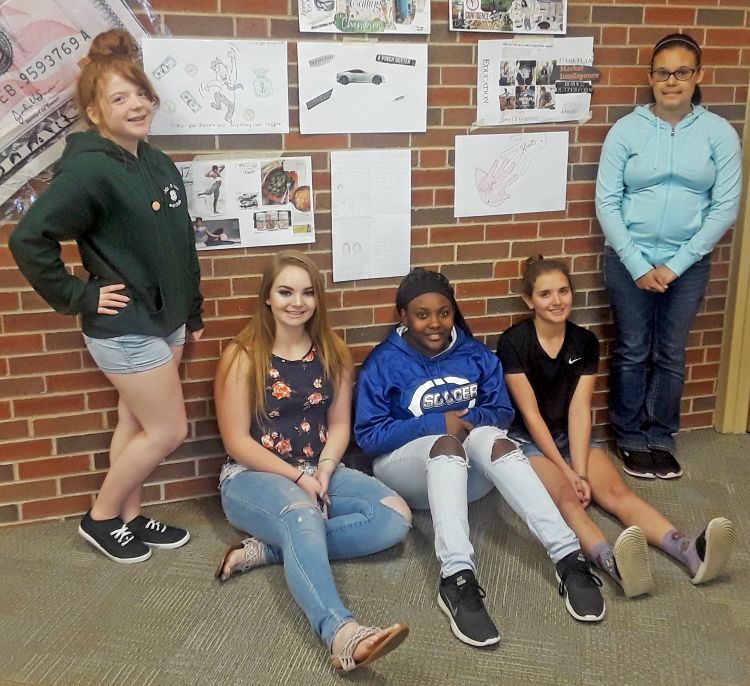 On behalf of Michigan State University Extension, I had the pleasure of planning, facilitating and teaching a three-day entrepreneurship day camp. This was the first time for the camp as part of Educational Talent Search at Southwestern Michigan College in Dowagiac, Michigan. A small group of five high school-aged youth received a total of 18 hours of entrepreneurship education over the three days.
Highlights included a conversation on day one with Dowagiac Mayor Don Lyons, who has also been an entrepreneur (Lyons Industries Inc.) for 48 years; a fieldtrip to the Dowagiac Farm and Artisan Market to interview local entrepreneurs; and a visit to The Baker's Rhapsody, a fairly new Dowagiac business that got its start at the farm market.
On the last afternoon, part of our wrap-up included an informal panel of three local entrepreneurs—a disc jockey, a photographer and a barber—who shared their successes, challenges and inspiring words of wisdom with participants.
All the pieces meshed together very well and the entrepreneurs were willing to share their stories and provide feedback to the kids on what each had learned during camp. In between these amazing guests, the youth completed the Parker Team Player Survey and a variety of other self-assessments to help them understand their strengths and weaknesses related to starting their own business.
The camp also included time for location and marketing research, a business simulation lesson and the creation of a simple business plan using the "business in a bag" concept to get participants started. We also did a youth money management budgeting lesson, which was a big hit and provided stimulating wrap-up conversation as participants reflected on the differences between a personal and business budget.
Curriculum for the camp centered around the national 4-H Be the "E" Entrepreneurship resource, and MSU Extension's Youth Business Guide to Success – Make the Most of Your 4-H Market Animal Project, along with other supplemental lessons.
The camp was so successful that we plan to provide it again next year. This content could easily be replicated with other youth programs and locations to help young people explore a career as an entrepreneur.
When asked in a post-event survey how the information they learned would help them in the future, participants said:
"I will be able to create, plan and develop a business. I learned in what ways will help me be successful as an entrepreneur and was reassured that it's OK to take risks and make mistakes. I had a lot of sharing opportunities and will hopefully help me with breaking out of my shell. I had first-hand opportunity talking to real life entrepreneurs and hearing their stories."
"When you fail, always get up! Persistence is key! Be social. Do what you love and don't wait. These ideas will help me start a small business."
As a result of this 4-H program, 100 percent of survey participants agreed or strongly agreed they:
Know how to effectively market themselves to others.
Are aware of qualities needed to be successful in a job or career.
Plan to utilize the skills learned when pursuing educational or professional opportunities.
Plan to further develop their workforce readiness skills.