Youth develop global leadership competencies through 4-H – Part 6
4-H Backpack to Adventure: Youth Leaders in a Global World curriculum focuses on developing cultural awareness, one of five youth global leadership competencies.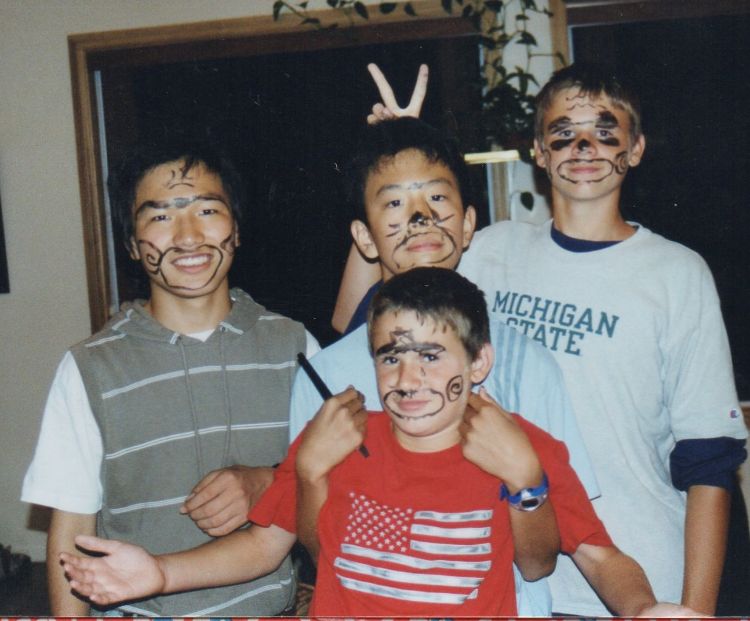 The Michigan 4-H Backpack to Adventure: Youth Leaders in a Global World curriculum features five youth global leadership competencies needed to become leaders in today's interconnected global society. A series of Michigan State University Extension articles has provided an introduction to the curriculum along with a focus on each of the youth global leadership competencies, including character, citizenship, communication and creativity. This sixth article focuses on the culture competency.
"Culture is the way a group of people lives, including beliefs, values and behaviors. It also includes such things as customs, language, ethnicity, race, age, gender, socioeconomic status, religion, family structure, family occupation, lifestyle and geographic location," according to Jervis, 2006, and Michigan 4-H, 2012.
Characteristic behaviors of a youth with the culture global leadership competency include: knowing about and appreciating their individual identity and culture; knowing about and appreciating the cultures of other people; valuing multiple points of view; working and living comfortably with people from diverse cultures; and understanding how a person's culture influences his or her leadership style and practices.
There are many opportunities to build cultural competence within the Backpack to Adventure curriculum. "Culture in a Kit" is an activity that can be done by a group or classroom to study another culture. A youth going on an exchange trip could collect items to create a kit that could be used to help share their international experiences with others. Host families of an exchange student could use this idea to expand their learning about the culture of their guest.
"Opening Your Home – Be a Host Sibling" is an activity that will help participants learn more about hosting an international visitor, find ways to make a guest feel welcome and research the similarities and differences of another country through a Country Quest. The activity is a fun way to explore what being a host sibling would really be like.
Being a host brother (see photo) or sister can be a life changing experience for the individual and the entire host family. It can build important life skills like being more accepting of differences and improving communication skills, and is a great way to build cultural competence. Michigan 4-H has international, one-month summer hosting and travel opportunities as well as school year-long hosting opportunities from multiple countries. You can find more information about the exchanges at Michigan 4-H International Youth Exchange Programs.
When you take a virtual backpack adventure with youth, you can help open doors to cultures around the world. You can help youth understand and appreciate their own culture, the culture of others and help them have the skills to be a leader making a difference locally and potentially globally.
The Backpack to Adventure: Youth Leaders in a Global World curriculum can be purchased at the MSU Extension Bookstore, bulletin #4H1643.
Trainings on the Backpack to Adventure: Youth Leaders in a Global World curriculum are being offered by MSU Extension staff to counties and regions. To bring training to your area or for more information, talk to your local 4-H staff.
Other articles in this series