Youth develop global leadership competencies through 4-H – Part 2
The 4-H Backpack to Adventure: Youth Leaders in a Global World curriculum focuses on developing character, one of five global leadership competencies.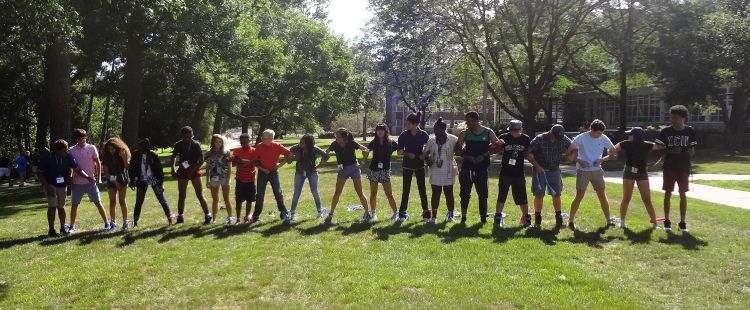 The Michigan 4-H Backpack to Adventure: Youth Leaders in a Global World curriculum features five youth global leadership competencies that can provide a foundation to help youth become competent and successful global leaders. The competencies include character, citizenship, communication, creativity and culture. The curriculum was introduced in Part 1 of this Michigan State University Extension series. This second article will provide further explanation of the curriculum and focus on the character competency.
This research-based Backpack to Adventure curriculum includes 12 activities and a resource matrix. The matrix, a unique feature of the curriculum, is designed to help leaders and participants choose the activities they want to complete. It also provides web links to other global resources related to the five competencies to help extend learning beyond what is included in the curriculum. The resource matrix and the Eureka! game template are available free online. Using the matrix, groups or individual participants can plan and pack their virtual backpack adventure by focusing on one or more of the youth global leader competencies.
The curriculum is designed to be flexible and the adventure can be a series of activities or just one activity. There is no set order in which to proceed, though the "World Turtle and the Five Competencies for Youth Global Leaders" activity is recommended as the best place to start a group. "World Turtle" introduces the five competency concepts: character, citizenship, communication, creativity and culture. It then provides an introduction to the curriculum through a hands-on creative process. For more about "World Turtle," view the related article.
The five C's of global leadership begin with character. A young person with the character global leadership competency will exhibit behaviors such as demonstrating respect, responsibility, caring and empathy, working collaboratively with others, committing to the basic equality and rights of all people, demonstrating ethical practices and understanding how character influences leadership.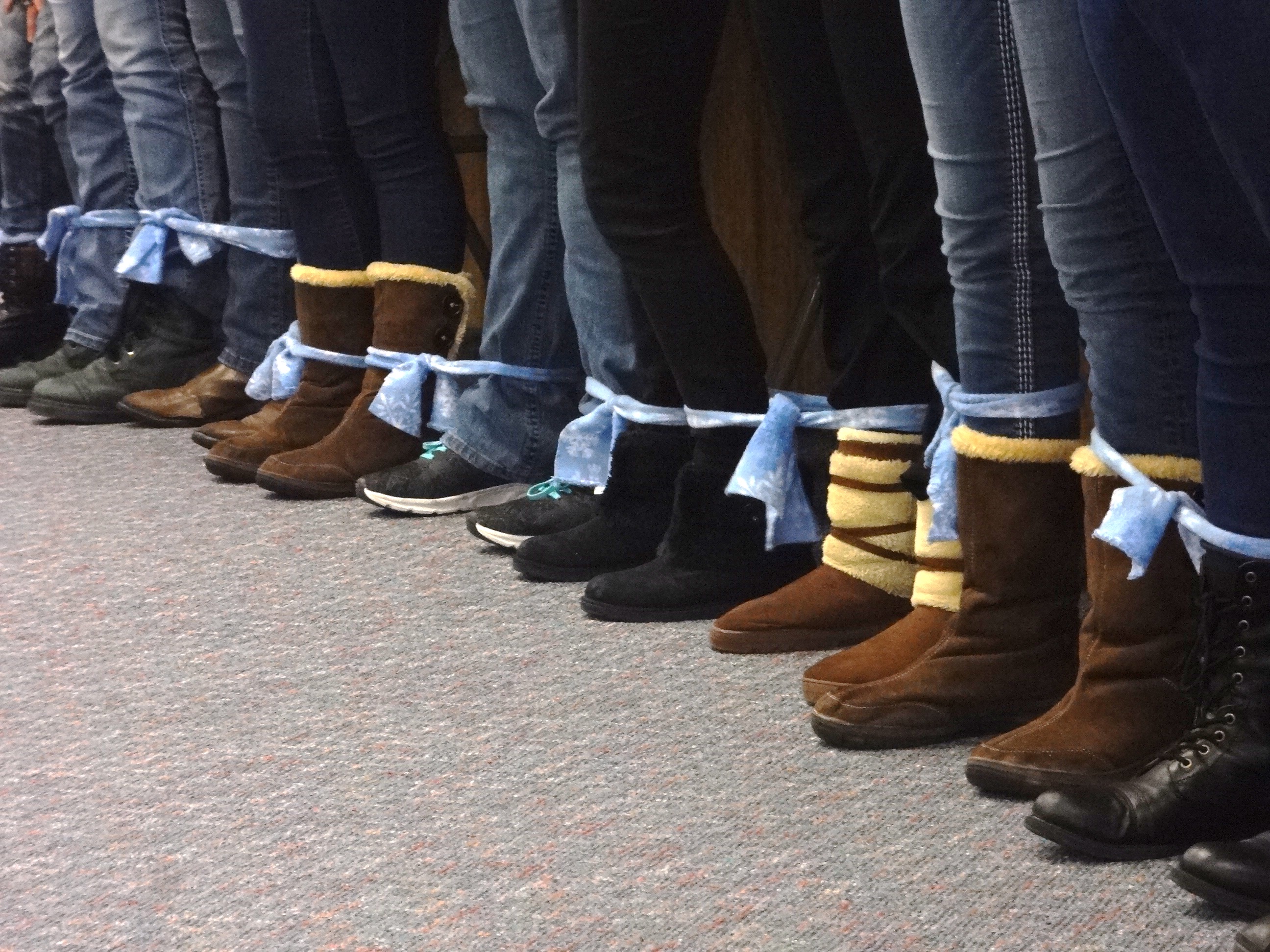 The Backpack to Adventure curriculum provides fun ways to learn about character. "30 Kids 31 Legs," for example (see photos), is an entertaining activity based on a popular race from Japan. The activity turns the race into a non-competitive game of collaboration as participants decide how to do the activity fairly and safely. They learn what a shared goal is and problem solve together to achieve it. They also learn how teams can be effective when they collaborate and that working as a team can be enjoyable. It is most effective with larger groups, making it a great activity for camps or at large programs.
You can purchase the 4-H Backpack to Adventure curriculum, bulletin #4H1643, at the MSU Extension Bookstore. The curriculum is available in print or on a USB flash drive.
For additional information on Backpack to Adventure and the remaining global youth competencies, including citizenship, communication, creativity and culture, look for future articles in this series.
Other articles in this series