Youth develop global leadership competencies through 4-H – Part 1
4-H Backpack to Adventure: Youth Leadership in a Global World curriculum focuses on developing the five youth global leadership competencies: character, citizenship, communication, creativity and culture.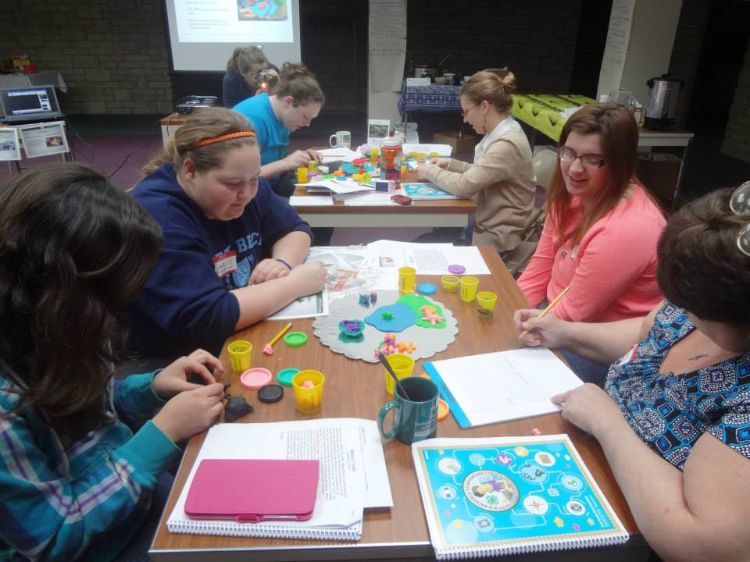 Developing youth global leadership competencies is the focus of the Michigan 4-H curriculum Backpack to Adventure: Youth Leaders in a Global World. The curriculum introduces five competencies – character, citizenship, communication, creativity and culture – that are important for youth to become competent and successful global leaders. Global competence is further explained in "Global competence helps prepare youth for the future" by Michigan State University Extension.
Michigan 4-H believes youth global leaders understand how global issues shape their lives and that their actions can affect others locally and globally. They are committed to positive change to make the world a better place and they have the skills to make a difference.
A 2010 survey of 205 Michigan 4-H youth identified the top skills they believed they would need as leaders in a globalized world. The top responses included understanding their unique strengths and assets, being willing to serve others without personal gain, being empathetic – to see other viewpoints, experience the lives of others and caring about people and issues. Other responses included having the knowledge and skills to get people involved and to help them meet their goals, understanding and appreciating one's own culture specifically valuing collaborative leadership, and the need to work as a team and understanding and appreciating cultures different from one's own culture. The youth voice obtained through this survey was valuable in the development of the Backpack to Adventure curriculum.
The Backpack to Adventure: Youth Leaders in a Global World curriculum is research-based and designed to be used by youth ages 9-19. It features 12 activities and are all related to one or more of the five competencies. The Resource Matrix is intended to offer suggestions for extending learning beyond the curriculum.
The curriculums intended use is to be used with a current group or by starting a new Backpack to Adventure Club. Participants and groups can plan their own "backpack adventure" by selecting the activities they would like to complete and utilizing online resources suggested in the Resource Matrix. The curriculum can be adapted for many non-formal educational settings including camps, after-school programs and home school and in-school classrooms. The best part is you can see the world and build leadership skills by taking a 4-H Backpack Adventure!
Trainings on the 4-H Backpack to Adventure: Youth Leaders in a Global World curriculum are being offered by MSU Extension staff to counties and regions. To bring a training to your area, contact your local MSU 4-H Extension staff.
curriculum is available in print or on a USB flash drive, and can be purchased at the MSU Extension Bookstore, bulletin #4H1643.
Future articles will explore each of the five global youth leader competencies; introduce curriculum activities, the Resource Matrix and ideas for utilizing the curriculum in a variety of settings.
Other articles in this series