The Omo-Turkana Research Network (OTuRN) is an international consortium of social and environmental scientists researching the impacts of hydrological, agricultural, and social change on the people and ecosystems surrounding the Lower Omo Valley and Lake Turkana – i.e. the Turkana Basin. The objectives of OTuRN are to facilitate communication among researchers active in the basin, to coordinate multi-disciplinary research, and to assist in disseminating knowledge to the media and to members of the public.
OTuRN Updates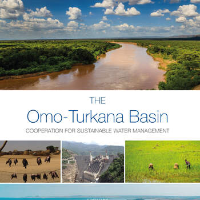 May 5, 2022
New book: The Omo-Turkana Basin Cooperation for Sustainable Water Management
January 22, 2021
LANDS OF THE FUTURE Anthropological Perspectives on Pastoralism, Land Deals and Tropes of Modernity in Eastern Africa
June 15, 2020
A new book examines the challenges facing Africa's pastoral drylands from large-scale investments, with multiple case studies from the Omo-Turkana Basin.
October 29, 2019
A recently released memo from Concerned Scholars for Ethiopia (CSE) is a call for immediate action to end the ongoing crisis in Bodi and Mursi (South Omo Zone), and to investigate reports of human rights violations as soon as possible.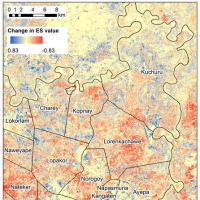 August 28, 2019
OTuRN affiliates have published a new paper from the SIDERA project: Integrating Participatory Methods and Remote Sensing to Enhance Understanding of Ecosystem Service Dynamics Across Scales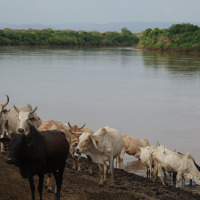 July 22, 2019
Preliminary findings from the ESRC/DFID funded research project 'Shifting In/equality Dynamics in Ethiopia: from Research to Application' (SIDERA) have been published in a series of four briefing notes, with more to follow (Grant Ref: ES/R002460/1).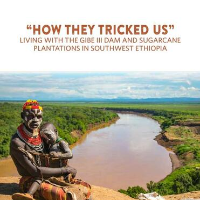 June 13, 2019
Reflecting on the publication of the Oakland Institute report 'How They Tricked Us: Living with the Gibe III dam and sugarcane plantations in southwest Ethiopia', multiple OTuRN affiliates were cited in a Guardian article on June 13th, 2019.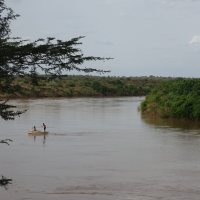 January 9, 2019
The OTuRN situation analysis, a product of our 2016 workshop, was published by Ambio online in January 2019, and has already had 2600 downloads.