Project RAISE
(Raise for Agriculture Industries, Shows and Education)
An initiative to expand the MSU Pavilion for Agriculture and Livestock Education
Goal: $4 million
Objective: To provide a 40,000 sq. ft. addition to the east side of the Pavilion increasing capacity to meet the needs of the Michigan agricultural community.
HISTORY
The MSU Pavilion opened in December of 1996 and typically accommodates over 96 events per year, with numerous livestock events each year including the Michigan Livestock Exhibition. In addition, the Pavilion hosts many equine events and commercial events such as the RV Show, and the Annual Home and Garden Show – events that draw people from all over the state of Michigan and beyond. It is also the venue for major MSU events such as the Spartan Stampede Rodeo and AutumnFest, numerous instructional activities, and programs targeted to youth in our state (4-H and FFA events).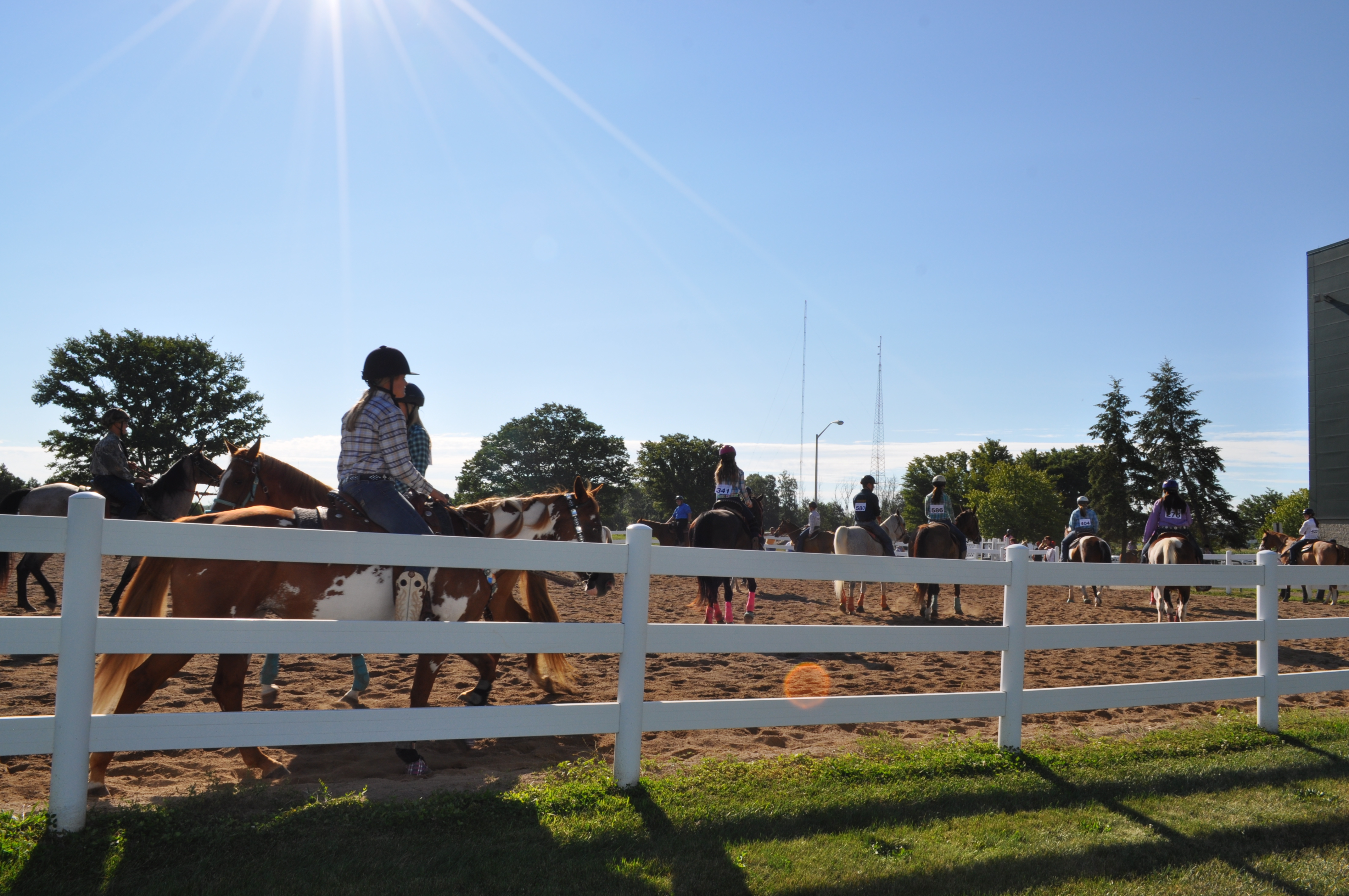 PROPOSED EXPANSION
Though the main arena is a spacious 114' x 214', the Pavilion has outgrown its capacity, limiting not only the number of events, but also the quality, size and scope of events showcasing Michigan agriculture and supporting the local economy.
The proposed Pavilion expansion will provide a second indoor arena allowing concurrent events, increased animal housing and exhibit space, and an indoor area for warming up animals prior to events in the main arena. Whether too hot, too cold, or too wet, optimal use of the current outdoor arena has been contingent upon the weather.
IMPACT
In addition to the unquantifiable recreational and educational value of the numerous events held to both exhibitors and spectators, the Pavilion also has a significant impact on the local economy spanning well beyond dollars spent at the facility.
Conservative estimates indicate over 92,000 people are drawn to the facility each year. Cumulative economic impact since the facility opened in 1996 is estimated at over $161 million. The proposed Pavilion expansion will greatly increase number and size of shows and events possible and directly increase economic impact of this major venue showcasing Michigan agriculture to over $7.2 million annually to the local economy.
HOW YOU CAN HELP
Completing this project will take the support of our agriculture community, individuals and groups who treasure the life experiences provided through events held at the MSU Pavilion.
The MSU Rodeo Club, Michigan Livestock Exposition and Michigan Horse Council have publicly acknowledged support for the project through pledges of $100,000, $100,000 and $50,000, respectively.
GIVING LEVELS
Whether through large donations or smaller gifts from individuals or families that appreciate impact of this valuable resource, this project will have a lasting legacy in our great state of Michigan. Gifts will be recognized at the following levels:
Ring of Honor Level ($100,000) — Goal 10 donors; donor names displayed prominently around main arena.
Pillar level ($50,000) — Goal 20 donors; donor names depicted on large plaques on pillars at main entrance.
Champions level ($25,000) — Goal 40 donors; donor names depicted on champion ribbons on facility wall.
Cornerstone level ($10,000) — Goal 100 donors; donor names depicted on large bricks on facility wall.
Foundation level ($1,000) — Goal 1,000 donors; donor names depicted on bricks on facility wall.
Friends level ($1,000)
ADDITIONAL SPECIAL RECOGNITION
Naming opportunities for pavilion addition and it's components (e.g. show office, meeting rooms) are potentially available for interested donors.