Spanning 17 buildings on campus, the College of Agriculture and Natural Resources is facing unprecedented infrastructure needs, even without mentioning the physical footprint of MSU Extension in every county in the state. That's why the CANR leadership decided to embark on a strategic planning process to improve facilities.
"The focus on infrastructure is specifically designed to make sure that our scientists and educators in the classroom are equipped to meet the needs of the agriculture and natural resources industries in the state of Michigan," said George Smith, associate dean in the College of Agriculture and Natural Resources with administrative responsibilities for infrastructure and space planning.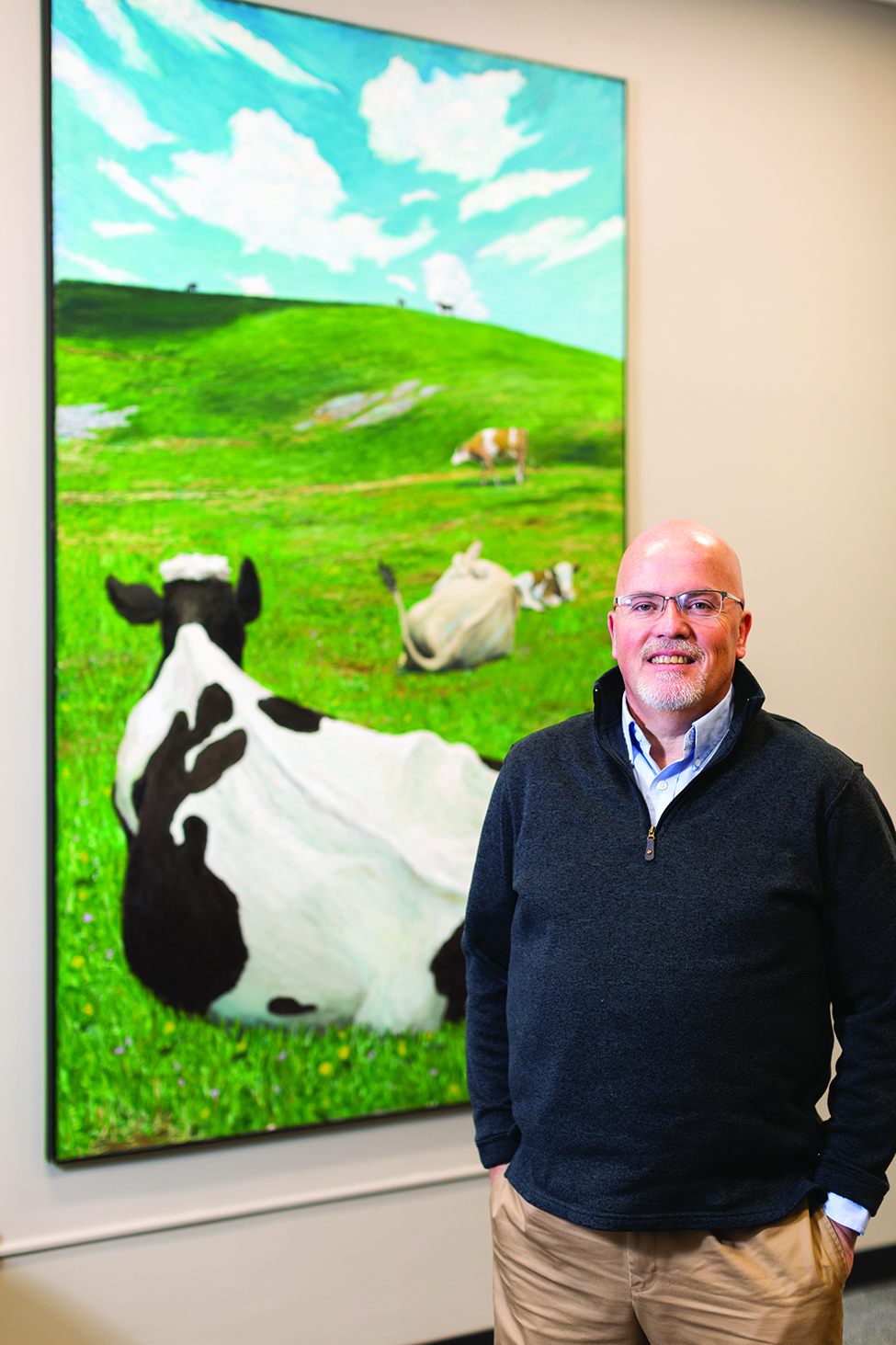 "Our infrastructure challenges are many. There's no getting around that. Any progress that we make positions our scientists, educators and students to have a greater impact, thereby accelerating the rate of discovery and continuing to grow the food and agriculture economy in the state and ensuring its sustainability."
To meet these goals, a concerted planning effort is underway.
"With the dean's leadership, we're putting more attention on infrastructure needs and approaching it strategically," he added. "We can't fix everything right away, but we are identifying critical needs and opportunities, and doing our best to take advantage of those opportunities."
Of the key infrastructure projects identified, some are already completed. The renovations to Cook-Seevers Hall were completed in fall 2018 and represent one of the first steps in creating space for 21 st century learning.
Additional projects underway include:
"In order to solve the grand challenges of the future, we have to think differently in terms of how research teams are assembled and bring teams with diverse expertise together, rather than working in silos," Smith explained. "That's the goal of the interdisciplinary science and technology building and other buildings in that corridor. It is meant to bring people together from diverse disciplines and stimulate activity in ways to work together."
Many of the projects include an effort to encourage teamwork by placing faculty members and graduate students from multiple colleges and departments together in a building with an open lab concept specifically designed to stimulate collaboration. Ultimately, the goal is collaborative efforts between multiple disciplines.
"Big, complex problems require multidisciplinary teams, and this is one way to catalyze that type of activity," Smith added.
The CANR relies on a variety of funding support for these infrastructure projects, including the state of Michigan, Michigan State University and donors.
"The key is getting the word out and talking about the impact," Smith said. "There are a lot of good things happening in our college, really impactful work, and we just need to let our stakeholders with a vested interest know why it's important and how to be a part of the process."
Smith, said that investment is critical to helping MSU make a difference and have an impact in the agriculture and natural resources sectors.
"We've got huge needs, but, realistically, we're not going to solve every problem overnight. As we try to address these things and gain support, and by finding opportunities within the university and outside of the university, that's going to help maximize, leverage our impact and help meet the mission – fulfill the land-grant mission in the 21 st century."
Learn more about the CANR's investment in infrastructure at www.canr.msu.edu/buildingthefuture. For more information on supporting CANR infrastrucuture or other priorities, contact CANR External Relations.
Related Articles
This article was published in In the Field, a yearly magazine produced by the College of Agriculture and Natural Resources at Michigan State University. To view past issues of In the Field, visit www.canr.msu.edu/inthefield. For more information, email Holly Whetstone, editor, at whetst11@msu.edu or call 517-355-0123.