Diversity, equity and inclusion are more than buzzwords for the MSU College of Agriculture and Natural Resources (CANR). They're necessities.
CANR is a leader in fostering diversity, creating opportunity and mapping paths to success that allow students and alumni to advance within their chosen professions and fields of study.
Students
Biosystems and Agricultural Engineering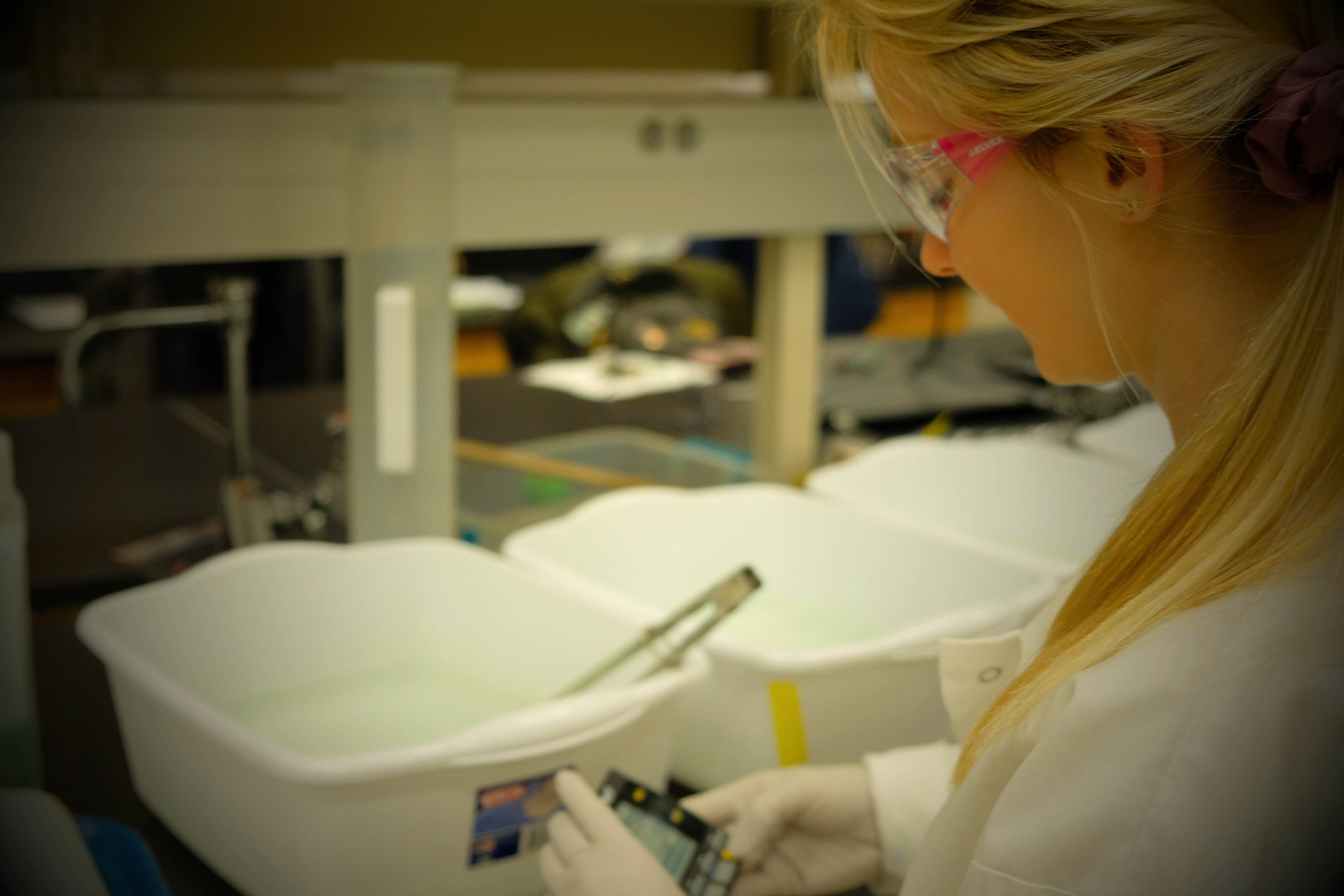 In the 2018-19 school year, the Department of Biosystems and Agricultural Engineering (BAE) undergraduate population was 54% women, the highest among all programs in the College of Engineering (BAE is a joint department between the CANR and Engineering).
"There is no question that the discipline and the profession are advanced with greater diversity of people who are learning and studying and practicing within that profession," said Bradley Marks, professor in the Department of Biosystems and Agricultural Engineering.
Marks attributes the rising number of women in the program to an intentional effort to create a welcoming environment for all and to the many facets of the discipline.
"In biosystems engineering, we work in the areas of food, energy, environment and health — fundamentally important societal needs," he said. "We know that working in areas that demonstrate direct impact on the welfare of society tends to attract a population that has those interests, and that advances, for us, the population of women within the program."
Carly Gomez, who graduated from BAE's undergraduate program in 2019 and is currently pursuing her Ph.D. in the department, works with Marks on research to improve food safety for immunocompromised patients, including those undergoing chemotherapy. She's also involved with the College of Engineering's Women in Engineering program, where she helps girls in grades K-12 learn about her field of work.
"I think it's important for them to see that engineering isn't just cars, or isn't just math and science," Gomez said. "There are a lot of ways you can help people and make an impact through engineering. I think more girls would be interested if they knew the other sides involved."
Forestry
With the assistance of CANR's Office of Diversity, Equity and Inclusion, the Department of Forestry has implemented programs to create a more inclusive community for students of color.
Eighteen percent of forestry undergraduates in the 2018-19 school year are persons of color, a substantial increase from as recently as five years ago. Eighty-nine percent of professional foresters and conservation scientists are white, according to the U.S. Census Bureau.
"I think one of the things we strive to do in our department is to give every student a voice and make sure that students feel comfortable in using their voice," said Justin Kunkle, assistant director of undergraduate studies in the Department of Forestry.
In December 2018, the Department of Forestry was awarded $160,000 to support the Higher Education Multicultural Scholars Program (MSP) as part of the National Institute of Food and Agriculture (NIFA) through the U.S. Department of Agriculture (USDA). Offered to incoming freshmen, MSP will broaden participation by groups historically underrepresented and underserved in support of research, education and outreach related to food, agriculture, natural resources and environmental science. This program will also support workforce development in Michigan.
"This project exemplifies the kind of comprehensive effort that can address disparities in agriculture and natural resources education," said Ron Hendrick, CANR dean. "It is well-timed to benefit from and enhance college-wide efforts to foster an inclusive culture."
The Department of Forestry's inaugural MSP class is made up of four students: three from Detroit and one from the Grand Rapids area.
Kunkle and his colleagues have focused on Detroit, in particular, as an area to grow awareness and create connections for MSP. They're partnering with community and youth organizations in the city to make that happen.
"The real key is making connections between our students and the youth who are in those programs. It's a lot easier for our students— in particular, students of color— to become ambassadors, to be able to share their experiences," Kunkle said. "For a student who doesn't know anything about MSU and is just starting to get some exposure to natural resources and making connections, it can be huge."
Alumni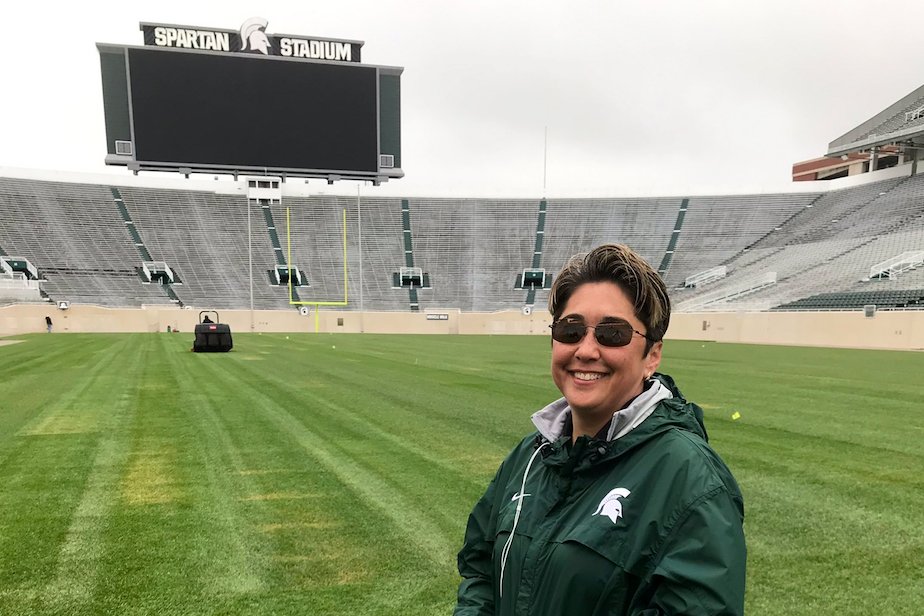 MSU alumni Heather Nabozny and Amy Fouty use the skills they learned in the MSU Institute of Agricultural Technology Sport and Commercial Turf Management program to head up groundskeeping for the Detroit Tigers and Paradise Coast sports complex in Naples, Fla., respectively. Fouty is the former head athletic turf manager at MSU.
Pioneers in their field, they are among the few women who have led turf management operations across all sports countrywide.
A native of Milford, Michigan, Nabozny became the first woman lead groundskeeper in Major League Baseball in 1999 when the Tigers "called her up" from the West Michigan Whitecaps in Grand Rapids. She's now one of two women (the other is Nicole Sherry of the Baltimore Orioles) making sure MLB fields look their best.
Nabozny said her focus isn't on doing the best job because she's a woman — it's doing the best job, period. However, she realizes her role in setting an example for other women interested in sports turf management.
"There is a responsibility, no doubt about it," she said. "I really felt like I was under a microscope when I first got the job because there was a lot of media attention and I was young, moving to Detroit and a female. I take pride in what I do and I want to do it right."
Nabozny and Fouty, friends for over 20 years, oftentimes call each other to talk shop.
"Amy is awesome," Nabozny said. "She does a fantastic job."
Fouty believes the time commitment can be a deterrent for working in sports. She recognizes that she's made this sacrifice but chooses to let her passion and abilities fuel her through obstacles she encounters.
"I think I've always tried to focus on what's been my passion, rather than focusing on my professional choices of being in a male-dominated industry," she said. "I've always focused on 'what can I do?' rather than 'what are the challenges in my way?' I think a lot of success is about just having a positive attitude and controlling the things you can control and just continuing to move forward with that."
Fouty, who also has a bachelor's degree in psychology from MSU, held great pride in taking care of the grass field at Spartan Stadium, one of only four grass fields in the Big Ten conference (Others are Ryan Field at Northwestern, Penn State's Beaver Stadium and Ross-Ade Stadium at Purdue).
"Knowing that the surface at Spartan Stadium represents our agricultural tradition means that it can't fail," she said.
Nabzony said Michigan State provided her the resources to succeed.
"Going to MSU gave me a base of everything, an understanding of how things work — how soils work, how plants grow — building blocks for what I do."
Loston Rowe
In April 2019, Loston Rowe was named the first recipient of the CANR Diversity, Equity and Inclusion Award, which recognizes professional accomplishments and service and contributions to diversity, equity and inclusion to the college and the honoree's career field.
Rowe is currently a grower executive with Indigo Ag, an agriculture technology startup based in Boston, and he has held numerous professional and management positions during his career. He received a Ph.D. in weed science from Michigan State in 1989. He was one of the first members of the MSU chapter of Minorities in Agriculture, Natural Resources and Related Sciences (MANRRS) and continues to provide leadership for the organization.
"I was very honored to receive the award," Rowe said. "I think it speaks to the impact that I've tried to have to change agriculture, the perspective of agriculture, for diverse students and for diverse professionals. Agriculture and food is one industry that everybody is a part of and impacted by."
Rowe has demonstrated his commitment to diversity and inclusion by mentoring youth through MANRRS and championing such efforts in the workplace. He's also independently reached out to support students through FFA clubs and lectures at historically black institutions.
Rowe is proud of CANR's work to create such environments.
"I think if there's a university that you could point to that's a leader and role model of diversity and inclusion efforts, Michigan State definitely is the one," he said.
Related Articles
This article was published in In the Field, a yearly magazine produced by the College of Agriculture and Natural Resources at Michigan State University. To view past issues of In the Field, visit www.canr.msu.edu/inthefield. For more information, email Holly Whetstone, editor, at whetst11@msu.edu or call 517-355-0123.