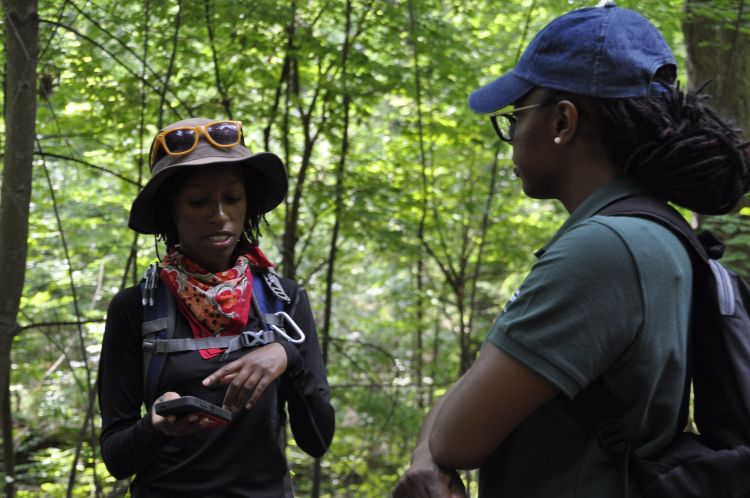 Michigan State University (MSU) was awarded $160,000 to support the Higher Education Multicultural Scholars Program (MSP) as part of the National Institute of Food and Agriculture (NIFA) through the U.S. Department of Agriculture (USDA).
The MSU College of Agriculture and Natural Resources (CANR) and the MSU Department of Forestry will use the funding to broaden participation by groups historically underrepresented and underserved in support of research, education and outreach related to food, agriculture, natural resources and environmental science. This program will also support workforce development in Michigan.
The MSP program, authorized by the 2014 Farm Bill, provides funding to expand agricultural professional development opportunities along with increase the number, quality and diversity of qualified graduates entering the food, agriculture and natural resource workforce.
"This project exemplifies the kind of comprehensive effort that can address disparities in agriculture and natural resource education," said CANR Dean Ron Hendrick. "It is well timed to benefit from and enhance college-wide efforts to foster an inclusive culture."
Multicultural Apprenticeship Program
The first phase of the grant took place this summer, through a partnership between the Department of Forestry and the CANR's Multicultural Apprenticeship Program (MAP), which has been providing high school students the opportunity to experience college life and explore opportunities in food, agriculture and natural resource fields since 1982.
The MAP is a four-week summer experience program on campus sponsored by the CANR designed to give high school students the opportunity to experience college life and to explore the different educational and career opportunities. Each MAP participant is also matched with a CANR faculty member to work on a research project.
In July and August 2018, the Department of Forestry provided five students with hands-on learning through the Urban Ecosystem Services Summer Research Experience taking place in Bancroft Park in Lansing, Michigan.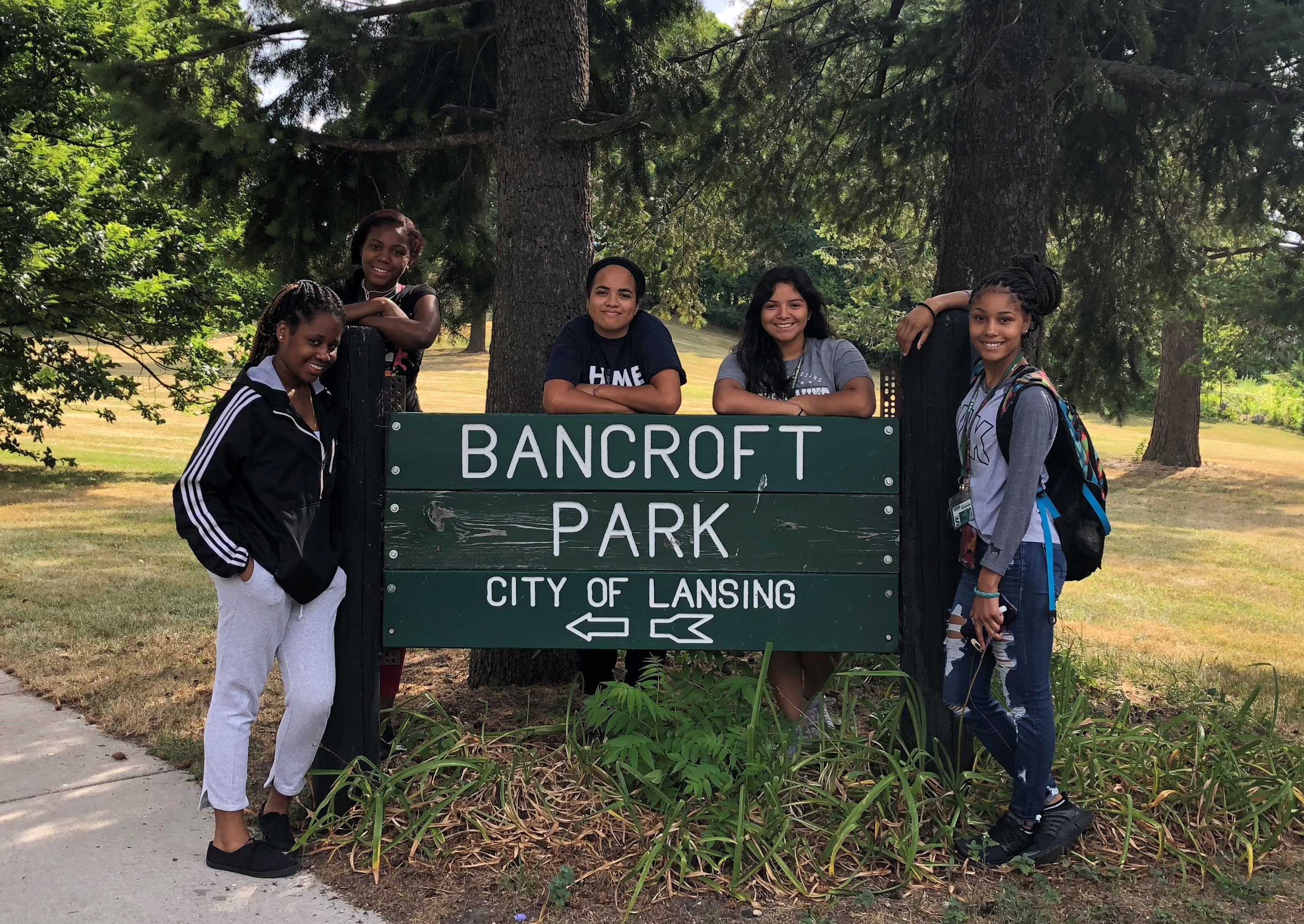 During business hours, students worked with Department of Forestry faculty and graduate students to gain skills and knowledge in soil science, botany, forest inventory, community engagement and data analysis.
This laid the groundwork for these high school students to pursue a college degree in forestry or another environmental science discipline. In the evenings and on weekends, MAP staff provided diverse programming, including career and leadership seminars, field trips, SAT test preparation, college financial aid education and financial literacy workshops.
CANR support
The CANR aims to help educate scholars and leaders to tackle local and global problems using different programs for the college to connect with diverse students and communities.
"Within the next 30 to 40 years we can expect unprecedented challenges related to agriculture and natural resources," said Assistant Director of CANR Undergraduate Diversity Phillip Seaborn. "As solutions are developed, it is critical that teams are representative of the populations being served."
Seaborn continued: "Programs and opportunities such as MAP and MSP are excellent ways to begin developing diverse talent today to tackle the problems of tomorrow."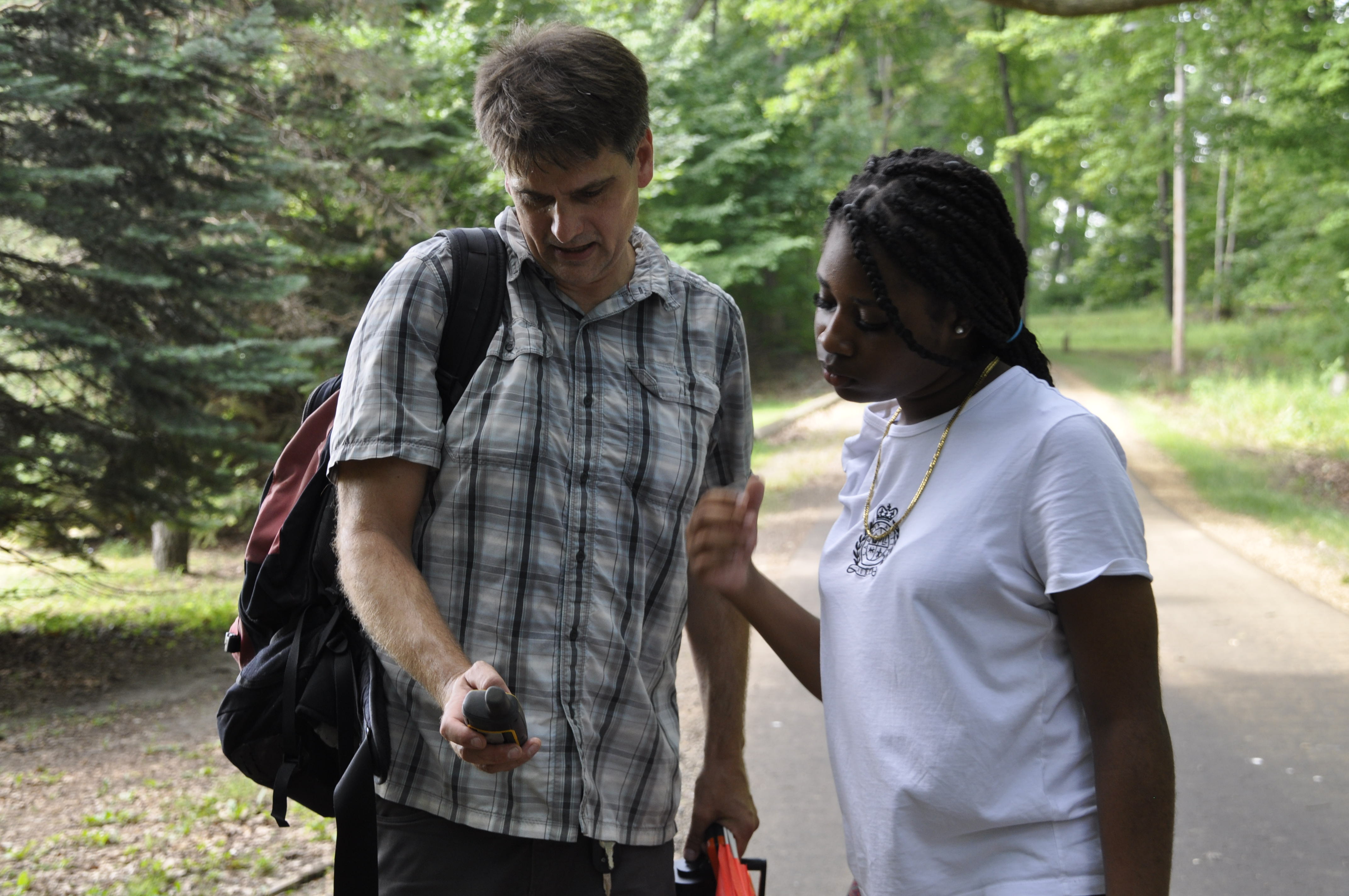 CANR faculty and staff participating in MAP and supporting the USDA NIFA grant "Seeding the Ground: Growing the Next Generation of Multicultural Forestry Professionals" include:
Stephanie Chau, Assistant Director, CANR Undergraduate Diversity
Asia Dowtin, Assistant Professor, Department of Forestry
Katusha Galitzine, Associate Director, Office of Diversity, Equity and Inclusion, CANR
Emily Huff, Assistant Professor, Department of Forestry
Justin Kunkle, MSP Project Director; Undergraduate Academic Advisor, Department of Forestry
Jeno Rivera, Director, Liberty Hyde Bailey Scholars Program
David Rothstein, Professor, Department of Forestry
Phillip Seaborn, Assistant Director, CANR Undergraduate Diversity
"The collaborative team we put together leveraged a lot of the existing strengths we have already in our college and department," said Kunkle. "There's a lot of support for what we're trying to do."
Industry support
Part of MSP involves partnerships with industry and government agencies to provide multicultural scholars with professional internships and real-world professional skills. Grant funding from USDA NIFA includes a $2,500 stipend for each student to support these internship experiences.
Industry and government agency partners in MSP include:
Bartlett Tree Experts
City of Grand Rapids, Friends of Grand Rapids Parks
Michigan Department of Natural Resources, Forest Resources Division
U.S. Department of Agriculture, Forest Service
Weyerhaeuser Company