Multicultural Apprenticeship Program (MAP)
The Multicultural Apprenticeship Program (MAP) is a four-week summer experience program sponsored by the College of Agriculture and Natural Resources (CANR) at MSU.
What is MAP?
MAP is designed to give high school students the opportunity to experience college life and to explore the many exciting educational and career opportunities in the agricultural and food sciences, natural resources and related fields.
Through MAP, students work in many different areas including: food science, agricultural engineering, forestry, animal sciences, horticulture and crop and soil sciences, environmental and natural resource management, veterinary medicine and a number of other areas.
Who participates in MAP?
MAP is designed for high school students currently in 10th and 11th grades who have strong interest and aptitude in science, math and other academic areas.
Students are selected for MAP based on interest, as indicated by their application essay and academic performance. Students are also recommended by teachers and counselors as students who would benefit from participating in MAP. Although there is no required GPA to participate in MAP, selection to the program is competitive.
What will I do as a MAP participant?
Each MAP participant is matched with a CANR faculty member to work on a research project. You will be expected to engage in some sort of research or program on a daily basis. During the four weeks, you will also participate in field trips, leadership seminars and a number of other educational, social and cultural activities.
You will gain hands-on experience in laboratory and field research, work with computers and other highly technical equipment. Additionally, you will gain experience interacting with other students, faculty members and professionals.
MAP participants live on campus in a university residence hall and eat meals in the dining hall. You will have the opportunity to meet other high school students participating in other summer programs at MSU.
What are the benefits of participating in MAP?
You will learn first-hand about working in an agriculture and natural resources-related fields, and experience what college life is all about. As a MAP participant, you will earn a weekly stipend that you can spend or save for later use.
You will also meet many new people from across the state and make friendships that will last long after the program has ended. Additionally, you will be introduced to professionals and role models from agricultural industry, government and academic institutions.
How much does it cost?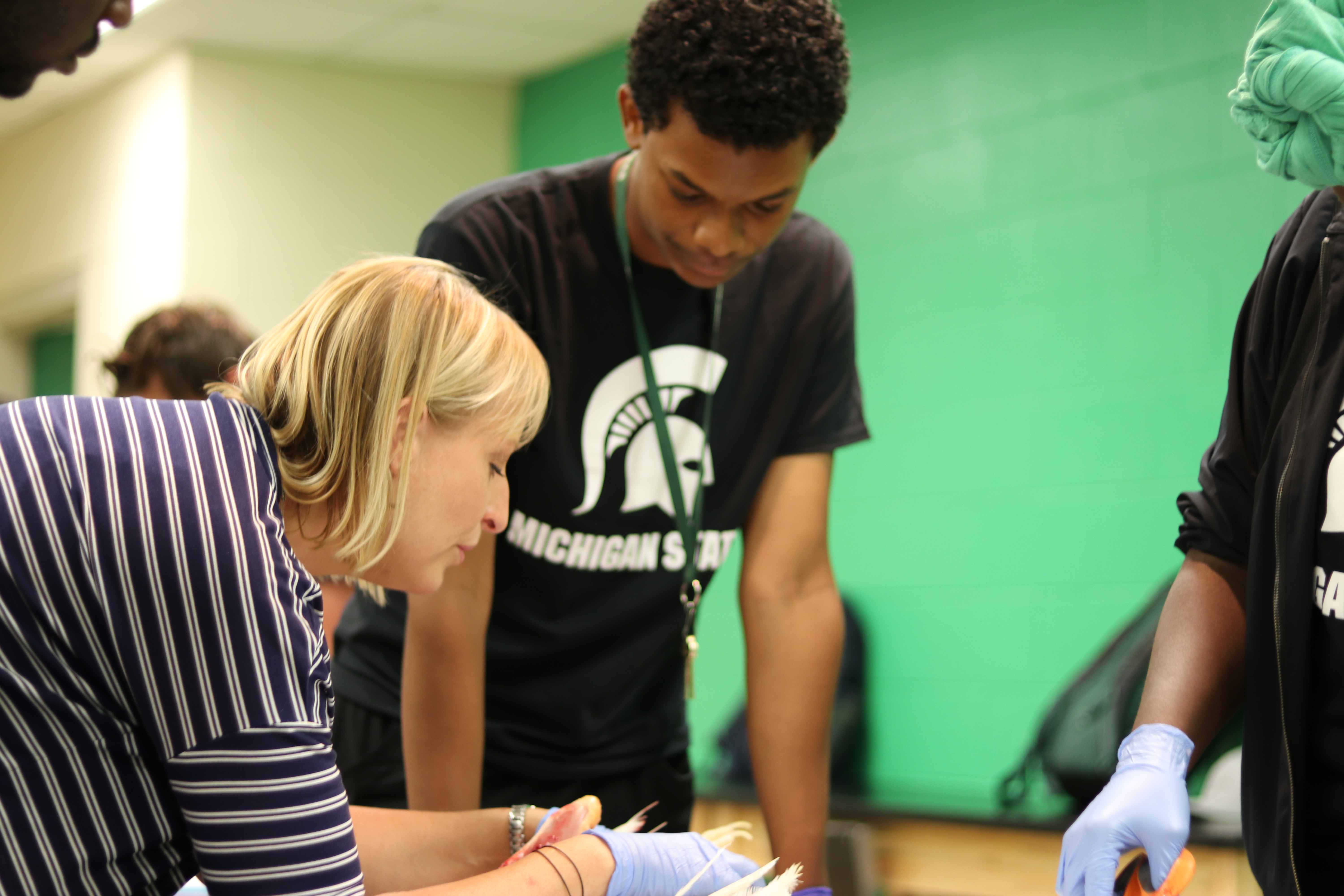 Students participate in MAP free of charge. The program is supported by MSU's College of Agriculture and Natural Resources and a number of other public and private agencies and corporations. Students are responsible for their own transportation to and from the MSU campus.
When does the program begin?
Program Dates: July 9-August 4, 2023
Application Deadline: April 14, 2023
How do I apply for MAP?
To apply, submit the following completed items by email or mail:
MAP student application
Essay questions
An official transcript (including work in progress)
Two letters of recommendation
Applications are due on Friday, April 14, 2023.
Applications are available for downloading, or by request via email or by phone request. If you plan to download the application, please make sure your computer has Adobe Reader.
Download MAP 2023 Application Here
If requesting an application by email, please place in the subject heading of your email "Requesting MAP Application" and include your name, email address and mailing address in the body of the email to seaborn@msu.edu.
If requesting an application by phone, please call 517-355-0234 and ask the CANR representative that you would like a MAP application.
If mailing materials, please send to:
Phillip Seaborn
Assistant Director, Undergraduate Diversity
446 West Circle Drive, Room 121
Michigan State University
East Lansing, MI 48824
---
MAP Coordinator
There are no entries at this time.