Cait Goddard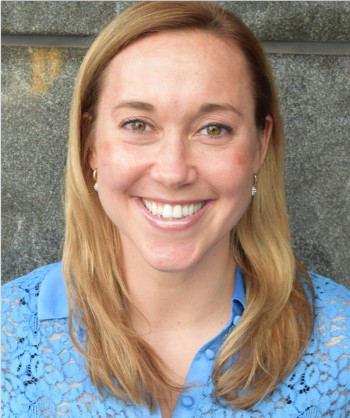 Borlaug Higher Education for Agricultural Research and Development
Institutional Capacity Development Lead, MSU/BHEARD
Area of Expertise:
Capacity development lead for the BHEARD Scholarship Program.
---
Borlaug Higher Education for Agricultural Research and Development
Institutional Capacity Development Lead, MSU/BHEARD
---
Cait serves as the Institutional Capacity Development Lead for MSU's Borlaug Higher Education for Agricultural Research and Development (BHEARD) Program. Her work largely focuses on strengthening public/private sector partnerships with the aim to support the transfer of technology from academia to the market. Her role will support the work of USAID missions in Bangladesh, Cambodia, Liberia, and Ghana. Cait also serves as an instructor for the University for Peace, teaching social entrepreneurship for the University's Centre for Executive Education.
Cait has worked in the International Development sector for 9 years, with a previous role as a Senior Program Officer at Global Knowledge Initiative (GKI) managing the Capacity Development Portfolio. As a result of her time at GKI, Cait is a huge champion of taking a systems approach to addressing complex challenges. She also enjoys helping to develop more effective methods and tools to support the needed mindset shift to address systemic problems. Cait's previous experience also includes working for a small New Zealand-based international development organization and running an international youth leadership program with activities based in Asia, Oceania, and Africa. Cait is a passionate advocate for sustainable tourism and she is a cofounder of GOOD Travel, a company with a mission to provide an alternative to commodified voluntourism with a focus on empowering local communities. Cait loves coffee, coffee breaks, and trying to present material in a way that motivates others to see their work from a new perspective.