BHEARD: Institutional Capacity Development Updates in Cambodia
Updates on BHEARD's Institutional Capacity Development progress in Cambodia.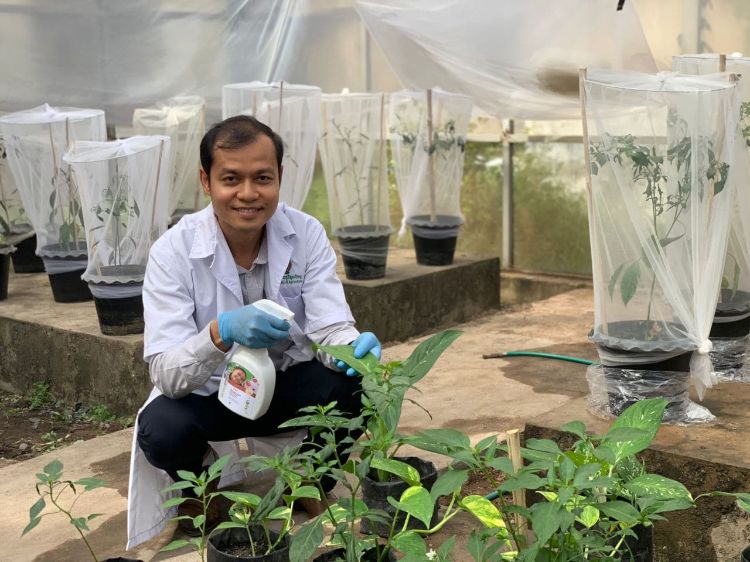 Efforts to Promote and Communicate Agricultural Research in Cambodia
The Borlaug Higher Education for Agricultural Research and Development (BHEARD) program launches an agricultural research-to-market program in Cambodia in partnership with the Center of Excellence on Sustainable Agricultural Intensification and Nutrition (CE SAIN) of the Royal University of Agriculture (RUA). This program aims to engage the private and public sector within the agricultural research system and to identify potential private/public partnership opportunities to translate research to market-ready technologies.
"This program provides a great opportunity to researchers to produce a prototype from their scientific and technological finding and turn their research into a commercial success" said Lyda Hok, Center Director of CE SAIN. "We are fortunate to have such a valuable partnership with BHEARD at Michigan State University as part of our efforts to promote agricultural research and support researchers to communicate their findings with industry partners."
The BHEARD program in Cambodia has started its activity since September 2019 by conducting a training workshop on Translation of Scientific Research to Market-Focused Products and Services to over 40 researchers, scientists and other agricultural stakeholders representing the university, public and private sectors. This workshop aims to introduce the process of design thinking and the innovation value chain as well as a competitive funding proposal process. The program supports the researchers to understand the mechanisms to scale up research findings and to build connection with potential commercial organizations.
"The partnership with BHEARD is a great value for the RUA and it plays a prominent role to strengthen institutional capacity to promote the concept of an agricultural research-to-market program model with the potential to be scaled and sustained. The grant funding allows researchers to make their research discoverable and to communicate their findings with the potential markets," said Bunthan Ngo, Rector of RUA. Through the competitive proposal process, four projects receive funding for a year of research with a goal to produce a technology ready for market. "Our project intends to prove the concept and develop a prototype of a mixed praying product on plants. The prototype consists of broad-spectrum foliage nutrients, induced resistances, and natural oil compounds against plant pests and diseases, mixed in one spraying bottle, simple, cost effective, ready and safe for uses on different home-garden and indoor ornamentals and vegetables," said Kim Eang Tho, one of the four project winners. "The possible success of this prototype will help promote domestic innovation and creativity serving as a key to sustainable agricultural research and development," added Tho.
The prototypes of the four projects will be displayed in the Innovation Showcase event which is planned to organize in March 2021. This will bring relevant stakeholders together and interact with the four projects.
- Cait Goddard is the Institutional Capacity Development Lead for the BHEARD Program