Christina Curell
Christina is a statewide cover crops and soil health educator serving all agricultural commodities. Her mission is to assist all farmers throughout Michigan increase their farm's environmental and production sustainability focusing on soil health and inclusion of cover crops into their cropping system.
Related Work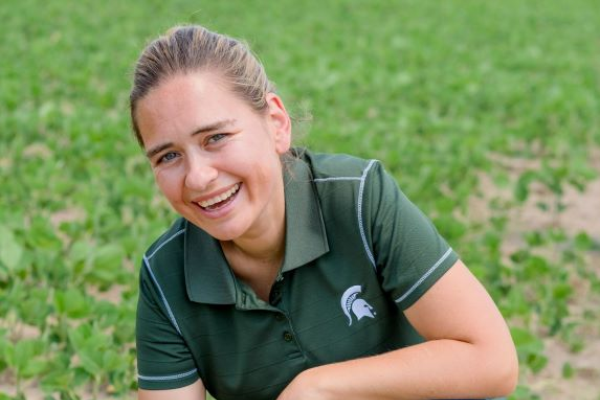 Field Crops Virtual Breakfast on September 1 will focus on nematodes in field crops
Published on August 23, 2022
Highlighting specialty cut flower sessions at the 2021 Great Lakes Expo
Published on November 12, 2021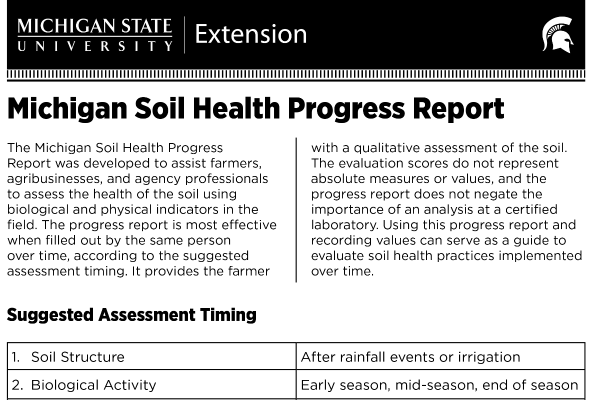 Michigan Soil Health Progress Report
Published on October 12, 2021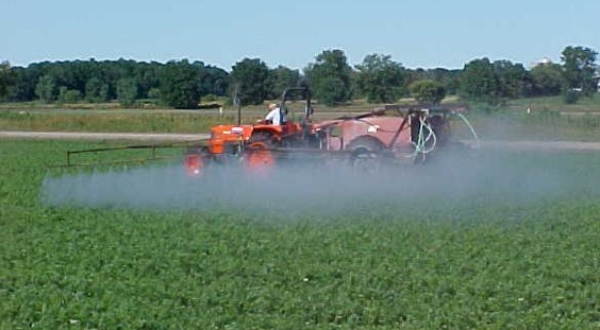 What are my options when renewing my pesticide certification?
Published on April 15, 2021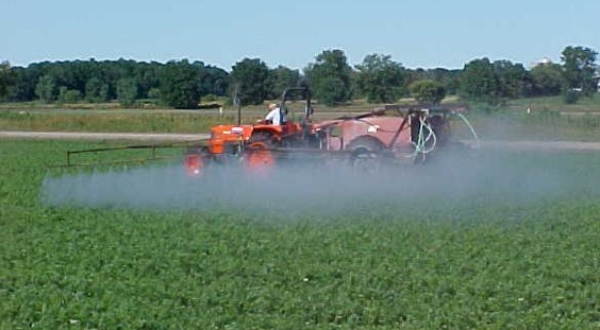 Pesticide course offered for private and commercial pesticide applicators
Published on November 17, 2020
Cover Crop Recipes: Post Corn Silage, Going to Corn: Use Cereal Rye
Published on August 18, 2020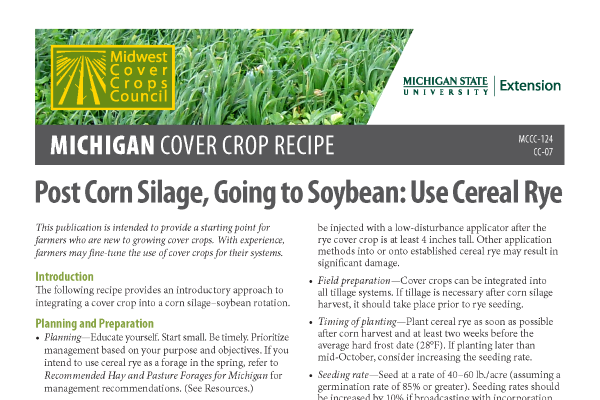 Cover Crop Recipes: Post Corn Silage, Going to Soybean: Use Cereal Rye
Published on August 18, 2020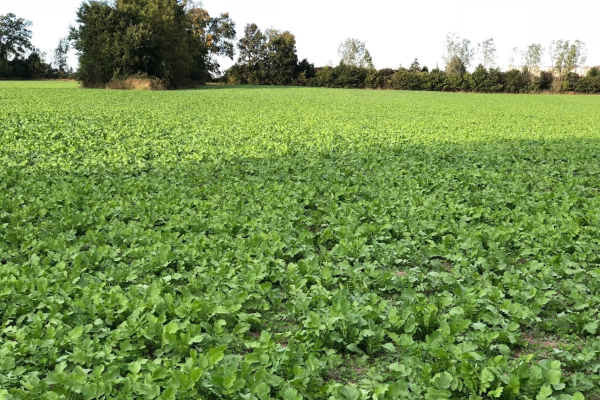 Cover crops are on deck as wheat and other small grains are being harvested
Published on July 28, 2020
Mid-season insect update featured on July 16 Field Crops Virtual Breakfast
Published on July 8, 2020