Dahye Kim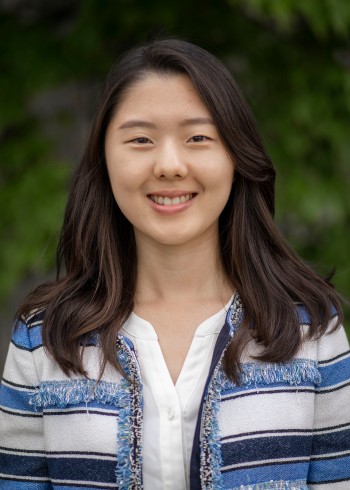 Department of Agricultural, Food, and Resource Economics
PhD Student | GSO Cook-Seevers Hall Representative
---
Degree:
Master of Economics, Korea University, South Korea (majored in Food and Health Economics)
Bachelor of Commerce, The University of Melbourne, Australia (majored in Economics and Finance)
---
Major Professor: Vincenzina Caputo
Areas of Specialization: Food Consumption and Related Health Effects, Food Safety, Consumer Behavior, and Behavioral Economics
Dahye Kim joined the AFRE PhD program in fall 2019. She, originally from South Korea, pursued high school and undergraduate education in Melbourne, Australia. Dahye always had interests in food and health, which led her to pursue a master's degree at the Department of Food and Resource Economics at Korea University. She worked as a research assistant at Korea Rural Economic Institute (KREI), and as a project assistant at Korea Food Industry Association (KFIA). She is currently working with Dr. Vincenzina Caputo on her research interests.
Dahye enjoys traveling and photo-shooting, cooking, working out, and experiencing new cultures.