Catherine W. Ernst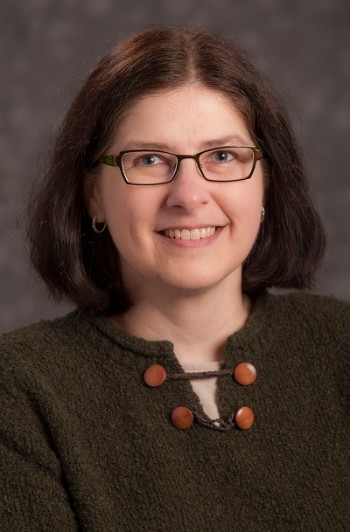 ernstc@msu.edu
Telephone: 517-432-1941

Department of Animal Science
Professor; Director of Genetics Graduate Program; ANS Associate Chair for Graduate Training and Research
1205H Anthony Hall
Area of Expertise:
Molecular Genetics
---
Degree:
BS, The Ohio State University
MS, Iowa State University
PhD, The Ohio State University
Postdoctoral Research, USDA-ARS US Meat Animal Research Center
---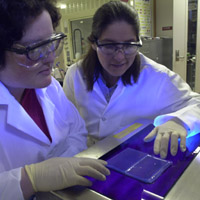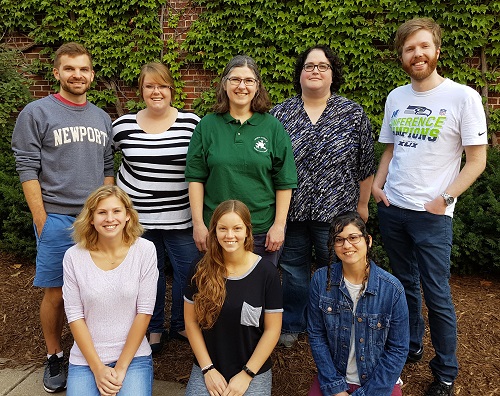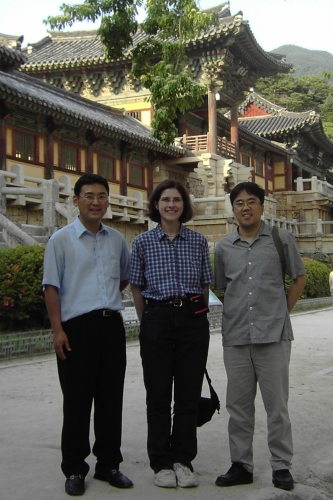 Affiliations
USDA National Animal Genome Research Program, Pig Genome Co-Coordinator
Section Editor, Journal of Animal Science
Director, MSU Genetics Graduate Program
Research
Laboratory: Animal Molecular Genetics Laboratory (website: ernst-lab.github.io)
The Animal Molecular Genetics Laboratory focuses on identification and evaluation of genes and genetic markers associated with genetic improvement of production traits in pigs and other meat animal species. Much of the lab's research is at the interface of structural and functional genomics, including a genetical genomics project to integrate genetic marker and gene expression data to identify genes controlling skeletal muscle and fat deposition, and their relationship to growth, carcass composition and meat quality in pigs. This effort applies both RNAseq and miRNAseq approaches in order to reveal gene regulatory networks and pathways. The lab also uses functional genomics approaches including transcriptome sequencing to study pig skeletal muscle development, and stress response in pigs. Recent efforts also include discovery of RNA editing sites in the transcriptomes of various pig tissues.
Teaching
ANS 314 (Genetic Improvement of Farm Animals)
HRT/ANS/BE/CSS 461 (Seminar in Plant, Animal and Microbial Biotechnology)
GEN 840 (Genetics Writing Skills)
Publications
Visit ResearchGate for a list of publications.
Tags: college graduate committee, rpt committee