MSU names Cathy Ernst new chair for the Department of Animal Science
Cathy Ernst, Ph.D., named chair of the Department of Animal Science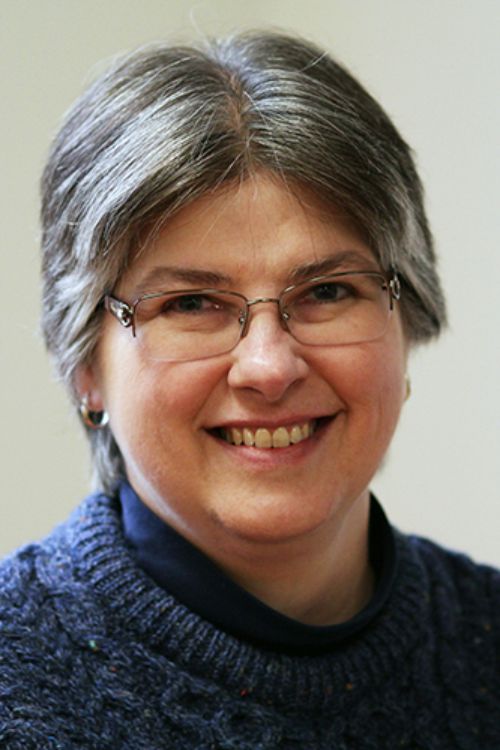 Cathy Ernst, Ph.D., has been named chair of the Michigan State University Department of Animal Science in the College of Agriculture and Natural Resources. The appointment, effective July 1, is for five years.
Ernst is a professor in the department, specializing in molecular genetics. She most recently served as co-chair of the department, alongside Dale Rozeboom, Ph.D. Ernst has served as associate chair for graduate training and research, and also as director of the genetics and genome sciences graduate program through the MSU College of Natural Science. Rozeboom will remain in a leadership role as associate chair.
"Cathy has a record of leadership in the department, at the university and in industry," said CANR Dean Ron Hendrick. "Her work with faculty, staff and students the past several months to provide leadership and guidance to the department exemplifies her diligence to our missions of teaching, research and outreach."
Ernst earned her bachelor's and doctoral degrees from Ohio State University; and her master's degree from Iowa State University. She completed post-doctoral research with the United States Department of Agriculture at the US Meat Animal Research Center.
Her Animal Molecular Genetics Laboratory focuses on identification and evaluation of genes and genetic markers associated with genetic improvement of production traits in pigs and other meat animal species. The lab also studies pig skeletal muscle development and stress response in pigs. Her lab contributes to a national effort to catalog functional elements in the pig genome, specifically focusing on identifying DNA methylation patterns for various pig tissues.
Ernst has been with MSU since 1997, serving in various leadership roles within the department and has represented the university nationally by serving on various industry-related panels and advisory boards including serving as pig genome co-coordinator for the National Animal Genome Research Program and taking on leadership roles in organizations such as the American Society of Animal Science.
"I look forward to serving the Department of Animal Science as chair and continuing to collaborate with my colleagues within the department to achieve our collective vision," Ernst said.
Ernst takes over the role of chair from Pamela Ruegg, Ph.D., who served as chair of the department since 2018.