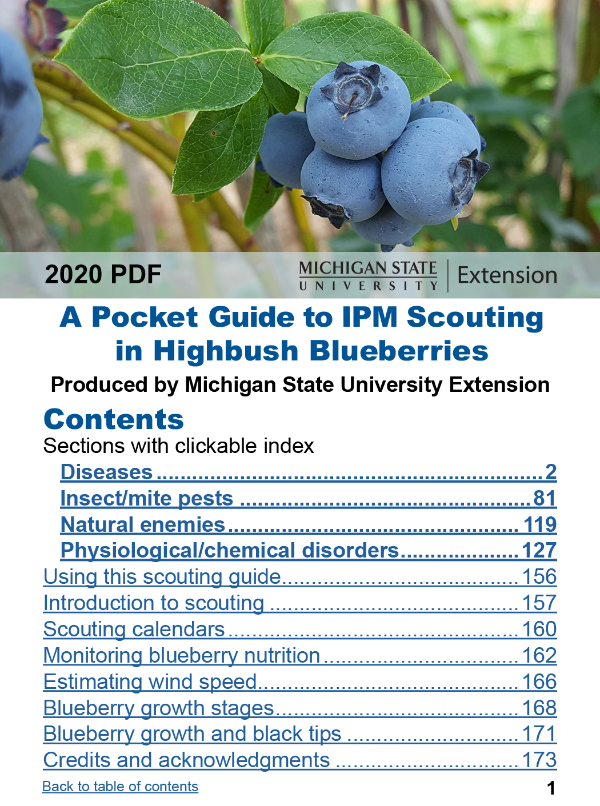 A Mobile Guide to IPM Scouting in Highbush Blueberries
DOWNLOAD
November 11, 2020 - Author: Timothy Miles, Rufus Isaacs, Joy Landis and Mallory Marienfeld, Michigan State University; and Bill Cline, North Carolina State University
This guide is available as a downloadable PDF that can be easily viewed on your mobile device and includes links that allow you to jump to specific pages of the guide.
You can use your phone's default app for viewing a PDF, or we recommend downloading the free Adobe Acrobat Reader app (available at the App Store or Google Play.)
Check out the many features of Adobe Acrobat Reader, such as changing the page view to continuous or page-by-page, adding bookmarks, or using the search function to search the guide by keywords.
Purchase Printed Pocket-Sized Guide
This guide is available for purchase as a printed pocket-sized reference book for easy use in blueberry fields.