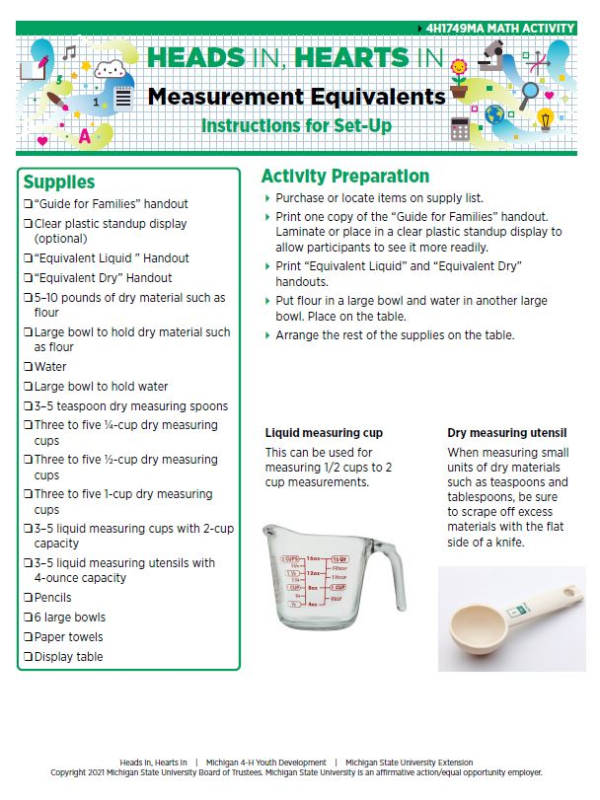 Heads In, Hearts In: Measurement Equivalents
DOWNLOAD FILE
May 25, 2021 - Author: MSU Extension
What you need to know:
Equivalence is when there are two ways to measure and talk about the same quantity. Equivalence can be applied in measurement, math, time, money and a variety of other areas. For example, one dollar is the same as 100 cents. It's the same quantity or amount of money but there are two different ways to measure and talk about it. When you understand the different ways of measuring, you can convert or use a different tool to measure the same amount.
What you will do and learn:
You will practice exploring equivalence by measuring dry and liquid materials with different measuring tools. By measuring the materials with multiple tools, you will learn more about the different ways to measure and different units of measurement.