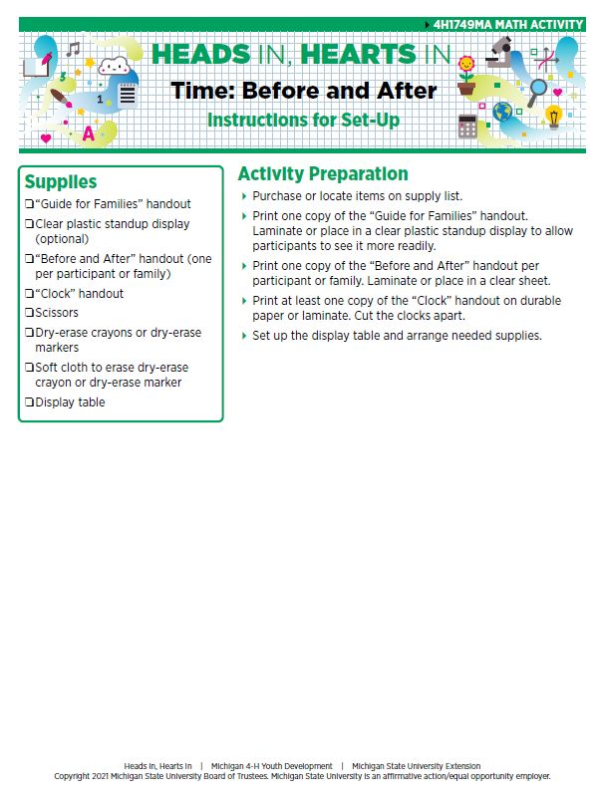 Heads In, Hearts In: Time - Before and After
DOWNLOAD FILE
May 25, 2021 - Author: MSU Extension
What you need to know:
Telling time is an important skill to learn. It's also important to successfully identify periods of time before and after a set time. You'll be able to know if you're running late, have extra time or be right on time.
What you will do and learn:
This activity will help you practice telling time. In this activity, you'll identify what time it is and then discover what time it is 15 minutes, 30 minutes, 45 minutes and 1 hour before and after that time.