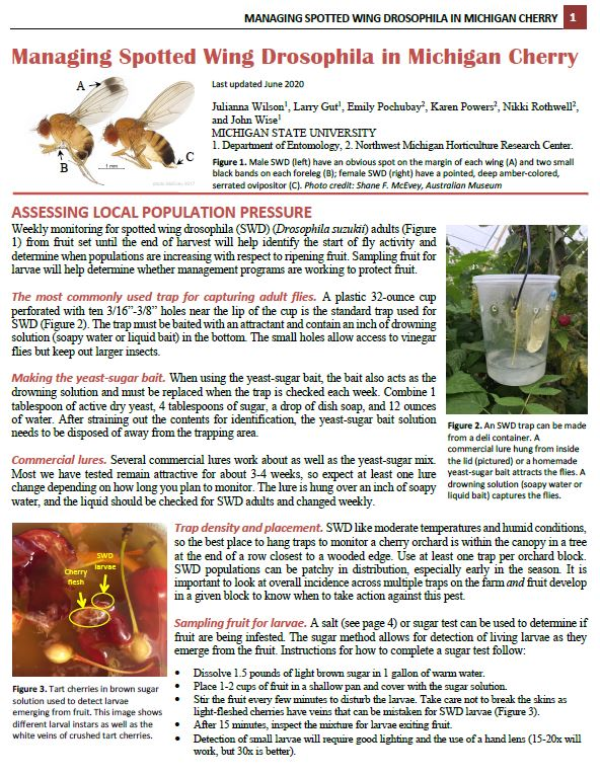 Managing Spotted Wing Drosophila in Michigan Cherry
DOWNLOAD
June 1, 2020 - Author: MSU Extension
Managing SWD is challenging because populations can grow rapidly under warm summer conditions, especially after rain events. Frequent rain events will require shorter spray intervals. High heat conditions will make some pesticides less effective. Pesticide registrations and recommendations change as we learn how to better manage this pest. Growers can remain informed through the MSU SWD website, local Extension Educators and regional newsletters, and the MSU Extension News for Agriculture.
Keys to success.
Use on-farm monitoring to know when SWD flies are active.
When SWD flies are present, protect ripening cherries through harvest using effective, registered insecticides.
Use the salt or sugar test to look for larvae in ripening fruit to check whether management programs are working.
Minimize any delay in harvest – the longer ripe fruit remain on trees, the more likely they are to be infested.