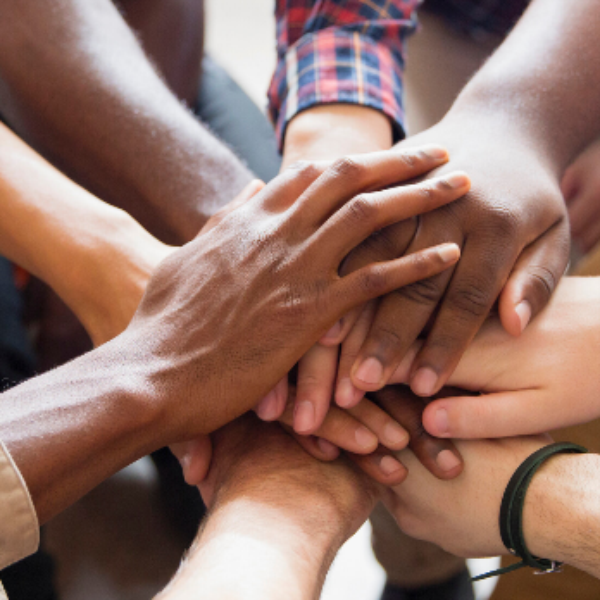 Midland Area Substance Use Disorder Treatment Resource Guide
April 14, 2021
Medical Treatment Providers:
● Mid-State Health Network (MSHN)
844-405-3095 - midstatehealthnetwork.org
MSHN, is the Pre-paid Inpatient Health Plans (PIHP) for 21 counties and the link
to services for mental health and substance use disorders for those residents of
Midland and surrounding counties.

● MSHN Substance Use Disorder Provider Network Directory
midstatehealthnetwork.org/provider-network-resources/provider-information/directory
The MSHN Network Directory lists current contracted organizations that deliver behavioral health and substance use disorder services.


Inpatient Treatment:
● Ten16 Recovery Network
989-835-3466 - 1016.org
1213 E. Isabella Rd. Midland, MI 48642
Ten16 is a drug and alcohol treatment center. Residential and outpatient services
are provided.

● Saginaw Odyssey House
989-754-8598 - odysseyvillage.com
Saginaw Odyssey House is a drug and alcohol treatment center. Residential and
outpatient services. Saginaw Odyssey House offers a full array of recovery
services including detox, residential, outpatient, and recovery housing.
Specialized services for pregnant and parenting individuals and couples.



Behavioral Health/ Outpatient Treatment:
● Community Mental Health for Central Michigan (CMHCM)
989-631-2320 - cmhcm.org
CMHCM offers a full array of recovery services including detox, outpatient, and
MAT. CMHCM also provides mental health services.

● Sacred Heart Rehabilitation Center- Bay City
989-894-2991 - sacredheartcenter.com
Sacred Heart provides an extensive array of behavioral health services including
substance use disorder prevention and treatment, mental illness treatment, and
HIV/AIDS prevention and care management.

Family Support/Education:
● Families Against Narcotics (FAN) Great Lakes Bay Region
familiesagainstnarcotics.org/greatlakes
Great Lakes Bay Region FAN holds weekly support meetings on the second
Thursday of every month at 7PM at Delta College 1961 Delta Rd. University
Center, MI 48710. All are welcome to attend.

Additional Midland County Narcotics Anonymous meeting sites and times can be
found online at na.org/meetingsearch

● Bay County Prevention Network
989-895-3510 - bcpreventionnetwork.com
The Bay County Prevention Network (BCPN) is an alliance of representatives from
different sectors, organizations, and constituencies with a common purpose of reducing
substance abuse among the youth and adults of Bay County, Michigan.

● MSU Extension Michigan Substance Use, Prevention, Education and Recovery (MiSUPER)
canr.msu.edu/misuper
The overall goal of the MiSUPER project is to increase awareness of opioid
misuse in rural communities regarding prevention, addiction treatment options,
and recovery support so that community members and healthcare professionals
can recognize signs of misuse, suggest options for professional treatments, and
support those in recovery.

Naloxone (Narcan)/ Syringe Exchange:
● Midland County Health Department
989-832-6665 - co.midland.mi.us/HealthDepartment.aspx
Midland County Health Department distributes Narcan and provides educational
resources.

● Naloxone for All: Michigan
nextdistro.org/michigan
NEXT Naloxone is an online and mail-based opioid overdose response training
platform that facilitates access to naloxone through the mail.

● MDHHS Map: Pharmacies Approved to Dispense Naloxone
Map of pharmacies approved to dispense naloxone.

● MDHHS Syringe Service Program Locator
Map of syringe service programs in Michigan.


Statewide/National Resources:
• SAMHSA Behavioral Health Treatment Services Locator
findtreatment.samhsa.gov
Individuals can enter their zip code and be connected to local resources confidently and anonymously.
• SAMHSA's National Helpline – 1-800-662-HELP (4357)
samhsa.gov/find-help/national-helpline
Individuals can dial this helpline 24/7/365 to be connected to treatment resources, support groups, and community-based organizations in their area.
• MDHHS- Get Help Now- Behavioral Health Treatment Locator
michigan.gov/mdhhs
Access behavioral health resources by county.
• Michigan Opioid Collaborative (MOC)
michiganopioidcollaborative.org
This program can help providers determine if a particular patient is a good candidate for office-based MAT care and give guidance and recommendations on the patient monitoring required to ensure safe medication use.
• Michigan Opioid Prescribing Engagement Network (OPEN)
michigan-open.org
Michigan OPEN develops evidence-based practices for postoperative and acute care opioid prescribing.