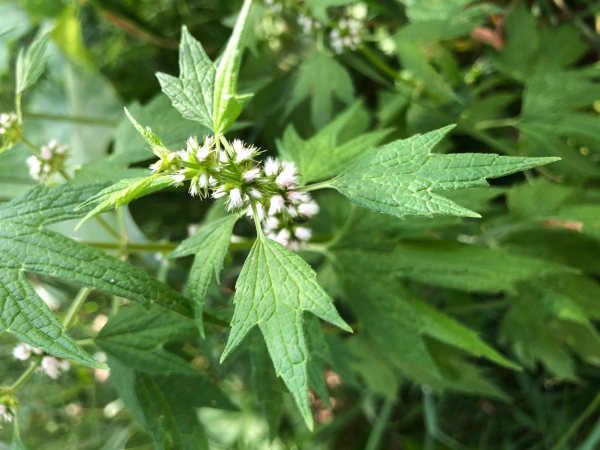 Motherwort - Leonurus cardiaca
Leonurus cardiaca
Lamiaceae (mint family)
MI Status
Non-native
Life cycle
Herbaceous perennial
Leaves
Leaves are opposite and attached by long petioles. Upper leaves are smaller, oblong-ovate with a pair of coarse teeth. Lower leaves often have 3 lobes and a few coarse teeth.
Stems
Square stems, heavily ridged, and slightly pubescent.
Flowers
Flowers occur in whorls of 6-15 around the stem. Each tubular flower is 2-lipped, white to light pink or light purple.
Reproduction
It spreads by seed and vegetatively by rhizomes.