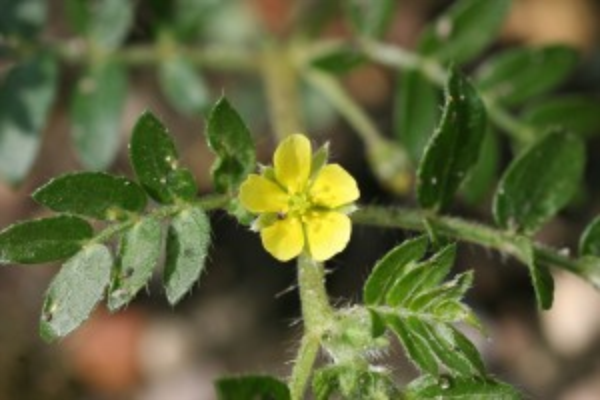 Puncturevine – Tribulus terrestris
Tribulus terrestris
L.Zygophyllaceae (Caltrop family)
MI Status
Non-native
Life cycle
Prostrate, mat-forming summer annual.
Leaves
Opposite, even pinnately compound, with many small, oblong leaflets.
Stems
Prostrate, covered with stiff hairs and branching in all directions, forming circular mats.
Flowers and fruit
Flowers are small with five yellow petals. Podlike fruit are woody with five triangular burs and sharp spines. Spines are stout enough to puncture tires.
Reproduction
Seeds.