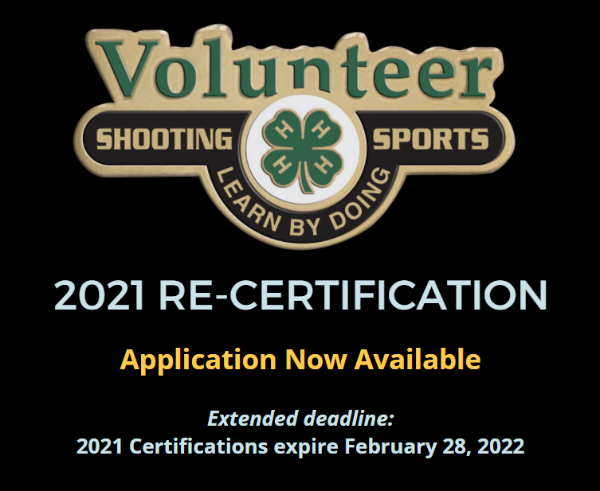 Michigan 4-H Shooting Sports Instructor Certification & Recertification Policies & Application
DOWNLOAD FILE
January 24, 2022
Overview of 2021 Shooting Sports Instructor Re-certification effort includes these changes:
Download application here and return to your county 4-H staff.
Delay in effort roll-out; individuals with 2021 expirations may continue to work with clubs until February 28, 2022.
New this year are optional continuing education videos.

E-learning videos: View now and get credit for upcoming workshops.
Policy Update video: Confused about changes in participation age or risk management plans? Or learn about workshop and tournament plans for 2022! Even new committees to get involved with to support workshops, tournaments, and trips to National 4-H Championships and Ambassadors programs. Everyone who views this video will be entered to win a drawing for Michigan 4-H Shooting Sports gear, CMP posters, and more!
Certification and recertification policies/application for Michigan 4-H Shooting Sports Instructors; updated December 2021.