Competition Teams
Students from the School of Planning, Design and Construction have the opportunity to participate in commercial and residential competitions each year as part of their membership in the MSU Student Builders and Contractors Association.
As part of the competition experience, students work together in disciplinary and interdisciplinary project teams to deliver solutions to real-life problems they would likely face in the industry as professionals. They compete in the national arena with other student teams from reputable schools across the country.
Past competition teams have included students from the Construction Management, Interior Design and Landscape Architecture programs.
Awards Received
Residential Construction Competitions - National Association of Home Builders Residential Construction Management Competition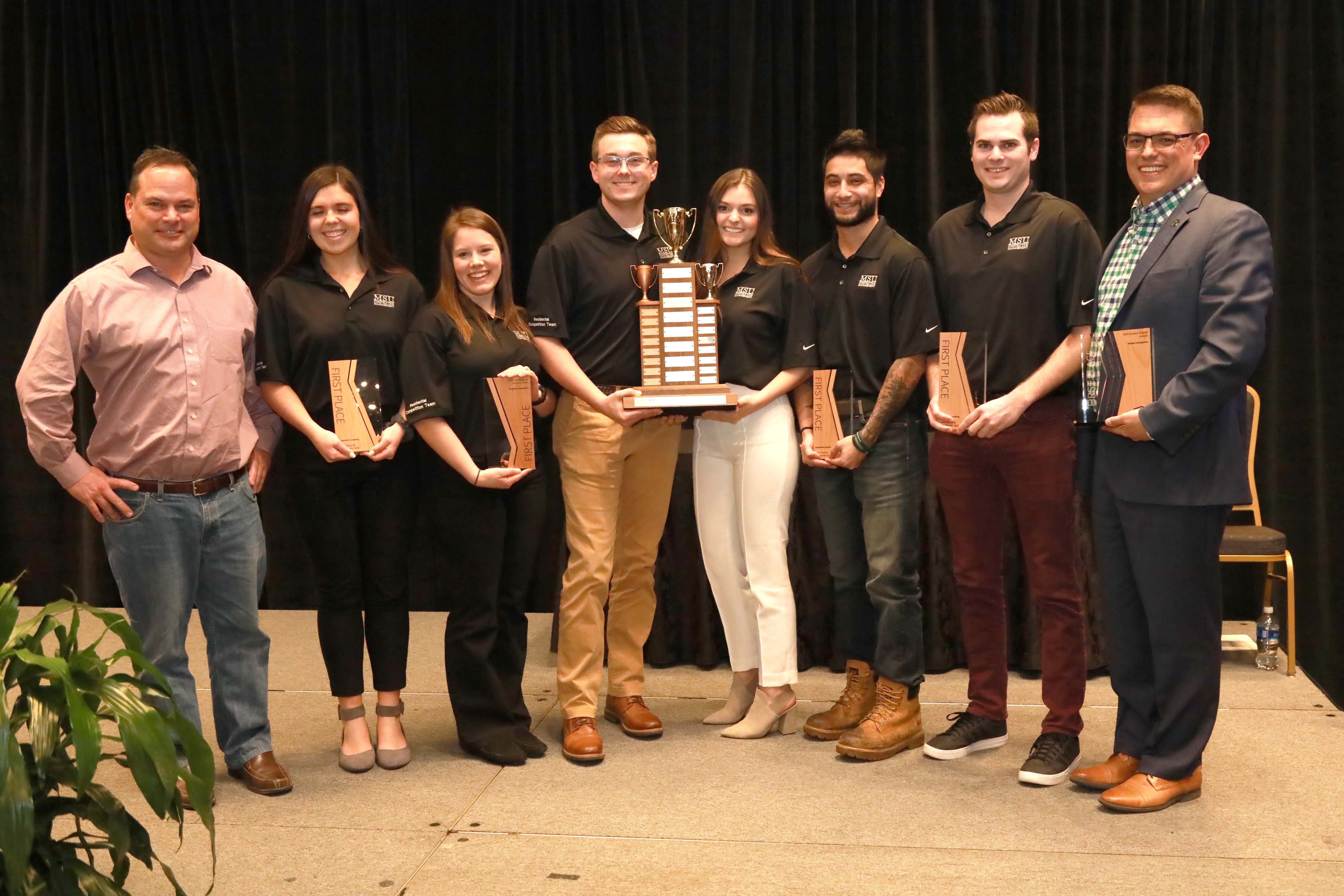 2022: 3rd place
2021: 2nd place
2020: 1st place
2019: 1st place
2018: 5th place
2017: 9th place
2016: 14th place
2015: 25th place
2014: 8th place
2013: 1st place
2012: 6th place
2011: 11th place
2010: 4th place
2009: Team 1 - 7th place; Team 2 – 11th place
2008: 8th place
2007: 8th place
2006: 13th place
2005: Did not compete
2004: 1st place
2003: 3rd place
2002: 2nd place
2001: 3rd place
2000: 6th place
1999: 4th place
1998: 8th place
1997: 11th place
1996: 6th place
1995: 6th place
1994: 6th place.
Commercial Construction Competitions
Associated Schools of Construction Region 3 Project Solutions Competition (National Open)
2018: 5th place
2017: 1st place.
Associated Schools of Construction Region 3 Commercial Estimating Competition
2016: 5th place
2015: 8th place
2012: 7th place
2009: 1st place.
Associated Schools of Construction National Commercial Estimating Competition
Competition News
Competition In the News
---
Contact
To find out how to join one of the competition teams, and to learn more, contact the competition faculty advisor.