Give to MSU Tollgate
MSU Tollgate Farm and Education Center envisions a sustainable future for our site, community, country, and world. We are working towards this future by providing place-based education related to agriculture, horticulture, and natural resources. We need your support to make this vision a reality. Read on to find out more about making a charitable donation or supporting the farm with in-kind services.
Our four giving funds act as a guide for the primary areas we need support. Supporters are also welcome to contact the MSU Tollgate Farm Director, Katie Peet, at peetkati@msu.edu to identify where a gift should be specifically directed.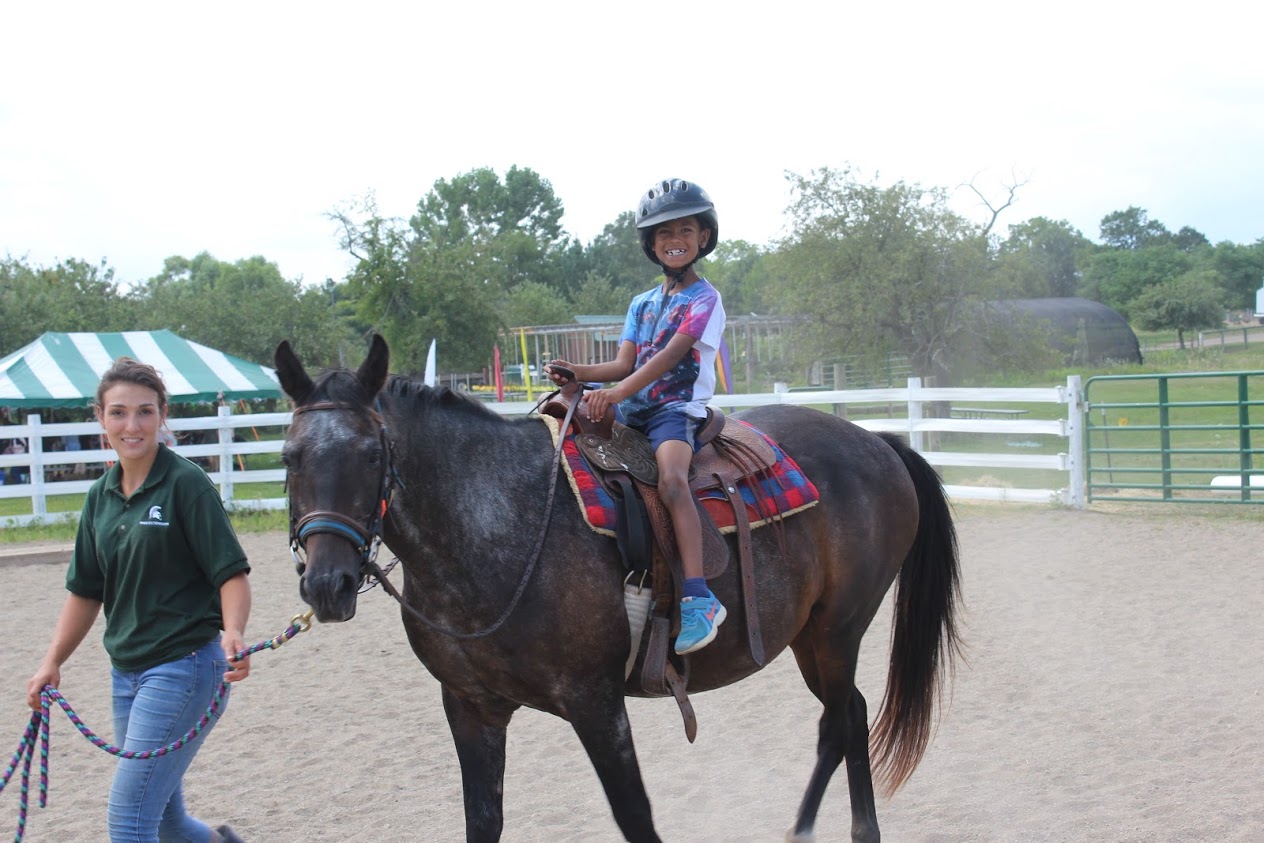 4-H Agriculture Education Fund – MSU Tollgate Farm is well known for its exceptional 4-H youth development programs. A team of highly skilled instructors make these programs happen. Programs include the largest 4-H Day Camp in Michigan, 4-H teen leadership programs, and the Tollgate Farm 4-H Club. Most of the funding needed to support these efforts is generated from registration fees. For example, a typical week-long camp is $375-425 per camper. These fees cover the majority of three full-time year-round positions who develop curriculum, execute programs, and create unforgettable experiences for 4-H youth. The 4-H Agriculture Education Fund helps to underwrite the cost of staff time, materials, curriculum development, training, and technology for all 4-H programming at the farm. With this support, we can sustain and expand our innovative programming.
Give to the 4-H Agriculture Education Fund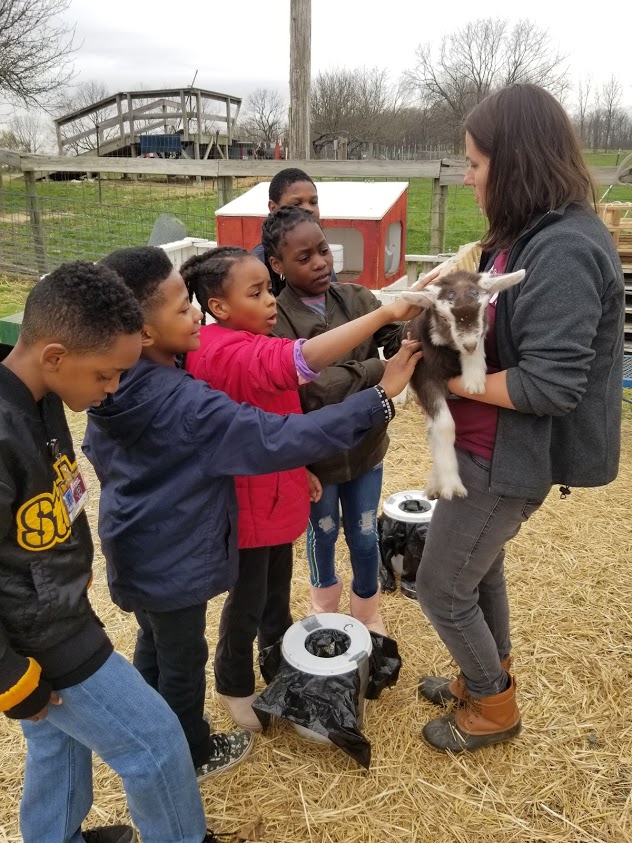 Access for All Education Fund - We recognize that it is often a challenge for some individuals, families, and organizations from under-served communities to attend MSU Tollgate Farm fee-based programs. The COVID-19 pandemic has exacerbated and exposed the depth of inequality in our society. Our goal is to provide access to all, regardless of cost. However, fee-based programs are essential to our current funding model. For example, the current cost per student to attend a school field trip is $12, however, the actual cost is over $40 per person. When factoring in the added cost of transportation, major financial barriers stand in the way of attending our programs. The Access for All Education Fund supplements the costs of program development and delivery so that everyone can afford to attend our programs.
Give to the Access for All Education Fund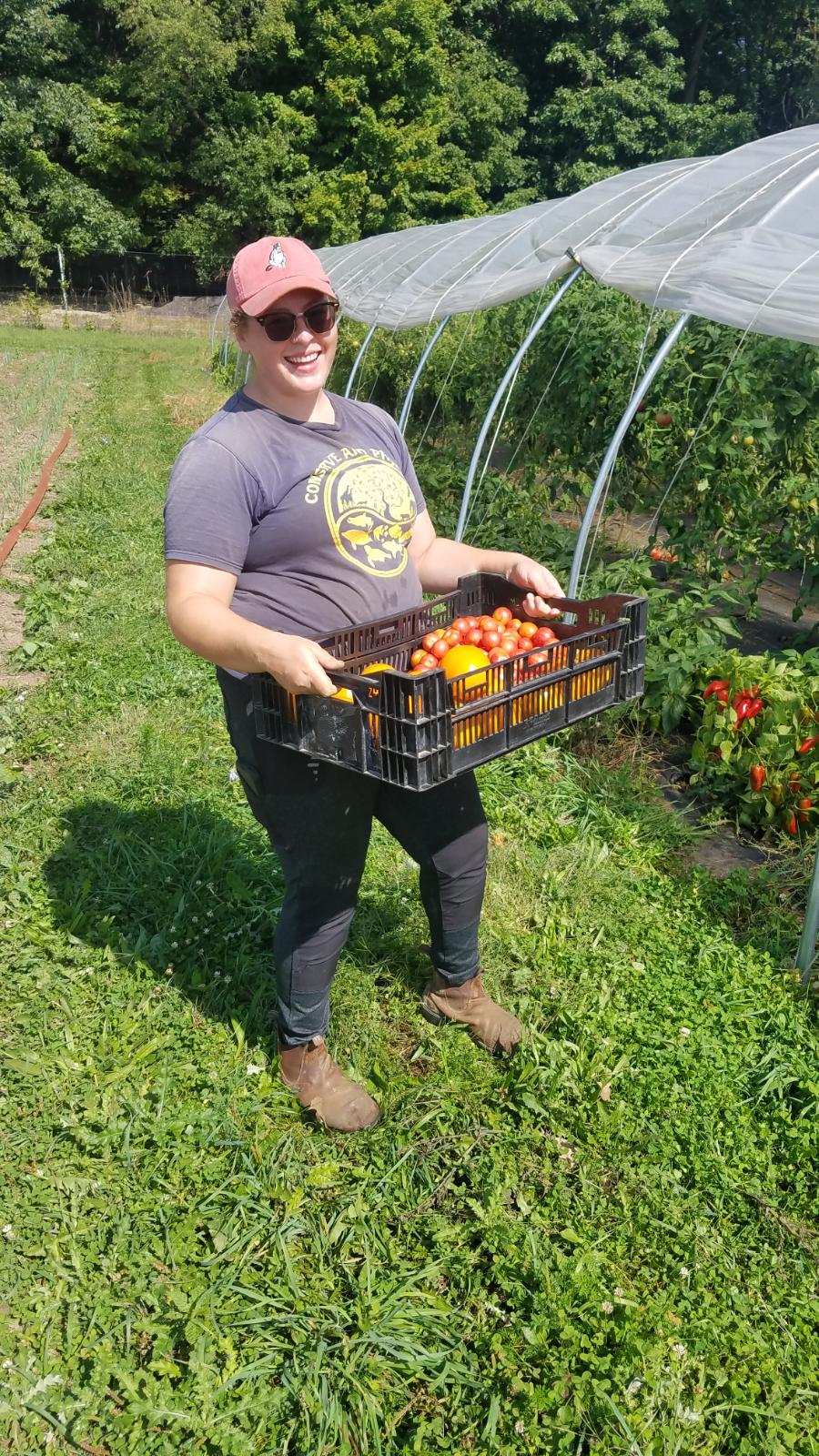 Agricultural Heritage & Innovation Fund – MSU Tollgate Farm was gifted to MSU in 1987 by the Adolph and Ginger Meyer family through the Americana Foundation. The Meyer's believed that agriculture is the backbone of society and that their farm should be maintained in perpetuity to teach people of its importance. This fund celebrates the legacy of the Meyer family by supporting the agricultural mission of MSU Tollgate Farm, including the management and operation of the farm, sustaining and growing agricultural production such as livestock husbandry, beekeeping, maple syrup production, Community Supported Agriculture (CSA), and the farm apprenticeship program. Without MSU Tollgate Farm's agriculture demonstrations, we could not host our innovative 4-H, community, family, and adult programs.
Give to the Agricultural Heritage & Innovation Fund
Garden Fund – With over twenty public gardens gracing the property, MSU Tollgate Farm boasts many opportunities to feel close to the natural world. The farm gardens cultivate a sense of community for youth, adults, and families through education and volunteerism. All our gardens are self-supporting, with the funding and maintenance sourced from a dedicated volunteer organization. Your support will help maintain the gardens and keep them as a resource for all the people of southeast Michigan. Together, we can achieve our goal of creating sustainable horticulture demonstrations that are welcoming and educational for our community.
Create Your Legacy with Planned Giving – MSU Tollgate Farm is the legacy of Adolph and Ginger Meyer who had the foresight to preserve the farm for future generations. Their efforts have allowed the farm to touch the lives of countless individuals. You can walk in their footsteps by making a planned gift or setting up an endowment to support specific areas of personal interest at the farm. Opportunities exist to endow a variety of positions, facilities, and operations. The generous support of major donors will ensure the sustainability of MSU Tollgate Farm in perpetuity. Those interested in learning more about this opportunity can contact Bridget Paff, Director of Development for MSU Extension.
Contact MSU Extension about Planned Gifts