AgBioResearch scientists honored with MSU Distinguished Faculty Awards
MSU AgBioResearch scientists Amy Iezzoni and Robert Last were honored with the award of University Distinguished Faculty.
February 16, 2012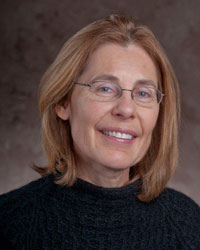 Two Michigan State University (MSU) AgBioResearch scientists were among 10 MSU faculty members honored with Distinguished Faculty Awards at the annual MSU Awards Convocation Feb. 14. The awards recognize outstanding tributions to education and research. The new honorees bring the number of faculty members honored since the award was established in 1952 to 491.
The AgBioResearch scientists are Amy Iezzoni, professor in the Department of Horticulture in the College of Agriculture and Natural Resources, and Robert Last, professor in the Department of Biochemistry and Molecular Biology and the Department of Plant Biology in the College of Natural Science.
Lezzoni joined the MSU faculty in 1981 and has distinguished herself as a researcher, plant breeder, teacher and mentor. She has dedicated her career to the study and improvement of cherries and is recognized internationally as the leading authority in cherry genetics and genomics. Iezzoni has collaborated with colleagues around the world to produce a body of literature in comparative genomics, gene mapping and quantitative trait locus identification. Her work has extended to the tart cherry industry, particularly in Eastern Europe, where she has released varieties in conjunction with Hungarian colleagues.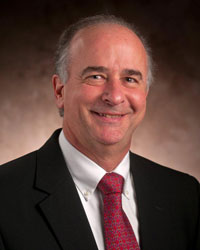 Iezzoni is an active participant in the Interdepartmental Graduate Program for Plant Breeding, Genetics and Biotechnology and has mentored numerous graduate students who have gone on to successful careers in academia, industry and government. She has been major professor to 13 master's degree and nine doctoral students and has served on more than 60 master's and doctoral committees.
In addition to her research on cherries, Iezzoni has been the driving force in establishing the $14.4 million U.S. Department of Agriculture Rosaceae genomics, genetics and breeding project to develop and implement genomic tools for the study and improvement of Rosaceae crops (apples, peaches, sweet and tart cherries, and strawberries). This project involves 10 U.S. states and eight foreign countries. Her colleagues consider her "a consistent leader with a vision of where the unique relatedness of the Rosaceae species could be exploited for scientific benefit." Iezzoni's research has resulted in authorship or co-authorship of 76 refereed publications, 20 book chapters and conference proceedings articles, and $18.5 million in competitive grant funding.
"I am honored to receive this award and thank the faculty members in the Horticulture Department for nominating me," Iezzoni said. "Over the years, I've had the wonderful opportunity to work with an incredible group of students, technicians, postdoctoral researchers, academic colleagues and industry members, and I share this award with them. My research always has been a team effort. I also want to acknowledge the very supportive environment within MSU that truly values and supports the plant sciences."
Since joining MSU in 2004, Last has been steadily building a world-class program in plant genomics and metabolism. Last is implementing large-scale genomic and metabolomic approaches to advance discovery research on plant chloroplasts and secondary metabolism in plant trichomes, the hairs on the surface of leaves, often thought of as "chemical factories." His group discovered novel enzymes involved in chloroplast lipid metabolism and in terpene metabolism in trichomes. Before coming to MSU, Last served as the director of discovery genomics at Cereon Genomics, L.L.C. and was the program manager at the National Science Foundation.
Last has been active and successful in a number of instructional roles in and out of the traditional classroom. Most notably, he founded the annual summer research experience "Plant Genomics at MSU," in which approximately 15 undergraduate students participate in coordinated research activities with faculty, postdoctoral and graduate student mentors in their laboratories. Weekly seminars supplement plant genomics learning for these students, who present summaries of their research to the entire team at the end of the program. Last has also hosted 29 undergraduate student researchers and assistants in his laboratory during his seven years at MSU.
Last's research program is supported by two multi-million dollar, multi-investigator grants from the National Science Foundation (NSF). In the NSF-funded Chloroplast 2010 project, MSU faculty members from the Department of Biochemistry and Molecular Biology and the Department of Plant Biology are working together to focus on the functional analysis of several thousand nuclear genes that encode chloroplast-targeted proteins. Because Last is known for such broad and bold approaches to research, one of his supporters calls him "a master at big science."
"The MSU research community of faculty members and students creates a great environment to study plant metabolism and physiology," Last said. "It is an honor to be recognized by such great colleagues."