MSU, African Educators Expand Agricultural Education
MSU researchers will use a $1 million grant from the Bill & Melinda Gates Foundation to help African educators develop free and open access to agricultural education material.
February 19, 2010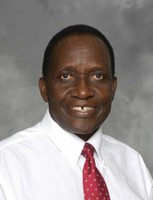 MSU researchers, including two MAES scientists, will use a $1 million grant from the Bill & Melinda Gates Foundation to help African educators develop free and open access to agricultural education material, which they hope could improve agricultural practices and build a sustainable economy.
AgShare Open Education Resources is an 18-month pilot project. African educational institutions ? still to be identified ? will create a virtual hub of resources and curriculum for master of science degrees in agriculture, with areas of emphasis in livestock, crops and agribusiness.
Among beneficiaries of the project are faculty and student researchers from various agricultural universities in Africa, representatives of nongovernmental organizations and farmers from around the continent.
"The project comes at an important time for African institutions, which are looking for effective ways to address the development of their educational agriculture programming with limited financial resources," said Christine Geith, assistant provost and executive director of MSUglobal Learning Ventures, an entrepreneurial business unit.
MSU faculty members will work with OER Africa, a new project headquartered in Nairobi, Kenya, and other international experts to develop best practices for sharing information through open education resources. This is an educational learning trend in which materials reside in a public domain for users to freely share and repurpose.
AgShare will allow users to form learning networks that will share content such as modules, textbook material and videos via the Web. In remote areas where the Internet is less readily accessible, information will be distributed through DVDs and printed material.
The research team includes MAES researcher John Kaneene, university distinguished professor of epidemiology, and MAES telecommunications researcher Cliff Lampe.
"Africa's agriculture industry requires improved higher education, research, training and outreach programs," Kaneene said. "Without improved dissemination and building of shared resources, the producers and educators will rely on 19th-century word-of-mouth education. This project is critical to sustainable agriculture in Africa."
Currently, university-based agricultural education programs in Africa are severely hampered by out-of-date graduate teaching materials coupled with inadequate funding to purchase new materials, he added.
"Higher education plays a critical role in developing the practices and resources necessary to dramatically boost agricultural yields in the developing world," said Khalid Bomba, a senior program officer in the Agricultural Development initiative at the Bill & Melinda Gates Foundation. "AgShare Open Education Resources has the potential to provide Africa?s future scientists and leaders with access to current educational materials, enabling them to create innovative solutions for small farmers."