MSU AgBioResearch scientist to oversee creation of Michigan tourism plan
MSU AgBioResearch scientist Sarah Nicholls will oversee the preparation of a document that will encourage Michigan's tourism industry.
March 29, 2012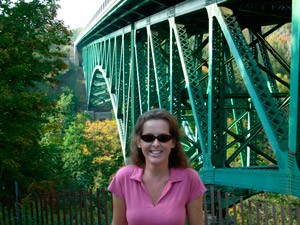 Michigan's tourism industry is generating a new strategic plan to guide its activities during the next five years, and a Michigan State University (MSU) AgBioResearch scientist is leading the effort.
Sarah Nicholls, associate professor in the departments of Community, Agriculture, Recreation and Resource Studies (CARRS) and Geography, will oversee the preparation of the new planning document in collaboration with the state's official tourism promotion agency, Travel Michigan, and the governor-appointed Travel Commission.
"The 2012-2017 Michigan Tourism Strategic Plan will chart a course for the development of Michigan's tourism industry over the coming five years," Nicholls said. "Upon evaluation of the previous plan [2007-2011], we will work to develop a vision for the industry and then identify the more specific goals, objectives and strategies needed to move the industry toward its vision state."
The plan will be developed over the course of 2012 with input from industry members across the state. Meetings and opportunities for input via online surveys will occur throughout the summer and in all areas of the state.