New AgBioResearch faculty members
MSU AgBioResearch is pleased to welcome two new faculty members.
July 7, 2011
MSU AgBioResearch is pleased to welcome two new faculty members.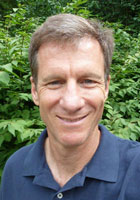 John Kerr, associate professor in the Department of Community, Agriculture, Recreation and Resource Studies, became affiliated with AgBioResearch in May. His research focuses on factors that influence individual and collective decisions about natural resource management, particularly in developing countries. Kerr has conducted research in Egypt, India, Indonesia, Mexico and the United States. He is interested in the economic and social aspects of incentive-based policies to promote improved natural resource management.
Before joining MSU in 1999, Kerr spent four years with the International Food Policy Research Institute in Washington, D.C., and five years with the International Crops Research Institute for the Semi-Arid Tropics in Hyderabad, India. These two research institutes are part of the Consultative Group for International Agricultural Research. In these posts, Kerr conducted research on watershed management, agricultural technology adoption and rural development in India. He received his doctoral and master's degrees in applied economics from the Food Research Institute at Stanford University in 1990 and 1987, respectively, and his bachelor's degree in economics from Swarthmore College in 1983.
Kurt Steinke, assistant professor of soil fertility and nutrient management in the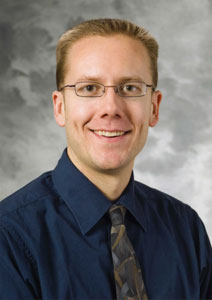 Department of Crop and Soil Sciences, became affiliated with AgBioResearch in January. His research interests include evaluating the environmental effects of managed ecosystems, improving ecological efficiency and nutrient management across a broad array of production agricultural systems, managing phosphorus-enriched stormwater runoff, environmental stress physiology and management, and drought and water management. Steinke has completed a long-term ecological research study evaluating the effects of turfgrass and prairie buffer strips in reducing stormwater runoff and phosphorus loading. Other projects include comparing water use between alternative types of urban vegetation and investigating the influence of mandatory municipal water restrictions on the drought survival of warm-season turfgrass.
Steinke came to the MSU crop and soil science program in 2009 from Texas A&M University, where he held a similar faculty position since 2006. He received his bachelor's degree in soil science at the University of Wisconsin-Stevens Point in 1999, and his master's degree in horticulture and his doctorate in horticulture and soil science from the University of Wisconsin-Madison in 2002 and 2006, respectively.
Photo: MSU AgBioResearch John Kerr (left) and Kurt Steinke