Study Highlights Massive Imbalances in Global Fertilizer Use
An international team of ecologists and agricultural experts cautioned against blanket solutions to global fertilizer pollution because some regions still suffer greatly from lack of cropland nutrients.
July 10, 2009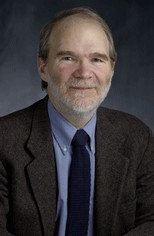 An international team of ecologists and agricultural experts cautioned against blanket solutions to global fertilizer pollution because some regions still suffer greatly from lack of cropland nutrients.
Synthetic fertilizers have dramatically increased food production worldwide, but the unintended costs have been substantial. Nitrogen runoff from farms contaminates surface water and groundwater and has created massive "dead zones" in coastal areas such as the Gulf of Mexico. Ammonia from fertilized cropland is a major source of air pollution, and nitrous oxide emissions form a potent greenhouse gas.
Some have called for reductions in the use of synthetic fertilizers. But MAES crop and soil scientist Phil Robertson and colleagues warn against a "one-size-fits-all" approach to managing global food production. They argue against such measures in a report published in the June 19 issue of the journal Science.
"Avoiding the misery of hunger is and should be a global human priority," said Robertson. "But we should also find ways to do this without sacrificing other key aspects of human welfare, among them a clean environment. It doesn't have to be an either/or choice."
"Most agricultural systems follow a trajectory from too little in the way of added nutrients to too much, and both extremes have substantial human and environmental costs," said lead author Peter Vitousek, professor of biology at Stanford University.
"Some parts of the world, including much of China, use far too much fertilizer," Vitousek said. "But in sub-Saharan Africa -- where 250 million people remain chronically malnourished -- nitrogen, phosphorus and other nutrient inputs are inadequate to maintain soil fertility."
The paper compares fertilizer use in three corn-growing regions of the world -- northern China, western Kenya and the upper Midwestern United States.
In China, the average grain yield per acre grew 98 percent between 1977 and 2005, while nitrogen fertilizer use increased 271 percent. Much of the excess is lost to the environment, degrading both air and water quality, according to the authors.
At the other extreme are the poorer countries of sub-Saharan Africa, such as Kenya and Malawi. A 2004 study found that western Kenyan farmers used only about 6 pounds of nitrogen fertilizer per acre -- little more than 1 percent of the total used by Chinese farmers. Cultivated soil in Kenya suffered an annual net loss of 46 pounds of nitrogen per acre, removed from the fields by harvests.
The contrast between Kenya and China is dramatic and will require vastly different solutions, the authors said. However, large-scale change is possible, they added, noting that since the 1980s, increasingly stringent national and European Union regulations and policies have reduced nitrogen surpluses substantially in northern Europe.
In the Midwest, overfertilization was the norm from the 1970s until the mid-1990s. Since 1995, the imbalance of nutrients -- particularly phosphorus -- has decreased in the Midwest, in part because better farming techniques have increased yields. From 2003 to 2005, annual corn yields in parts of the Midwest and northern China were almost the same, even though Chinese farmers used six times more nitrogen fertilizer than their American counterparts.
In sub-Saharan Africa, the initial challenge is to increase productivity and improve soil fertility, the authors said.
For countries where overfertilization is a problem, the authors cited a number of techniques to reduce environmental damage:
Better targeted timing and placement of fertilizers.
Modifications of livestock diets.
Preservation or restoration of vegetation buffer strips along waterways.
Designing sustainable solutions will require much more scientific data.
"Our lack of effective policies can be attributed, in part, to a lack of good on-farm data about what's happening with nutrient input and loss over time," said co-author Alan Townsend, associate professor at the University of Colorado-Boulder. "Both China and the European Union have supported agricultural research that yields policy-relevant information on nutrient balances. But the U.S. is particularly lacking in long-term data for a country with such a well-developed scientific enterprise."
This work is based on discussions at the Aspen Global Change Institute, supported by NASA, the William and Flora Hewlett Foundation and the David and Lucile Packard Foundation; and at a meeting of the International Nitrogen Initiative, sponsored by the Scientific Committee on Problems of the Environment.