Student Club Grants
The MSU College of Agriculture and Natural Resources Alumni Association has limited funds which it may, at its discretion, make available to qualifying student organizations to help offset the costs of specific special projects or opportunities.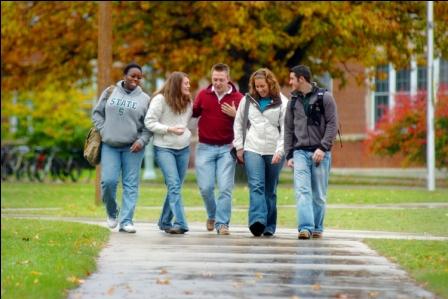 Applications are reviewed twice a year and must be submitted by October 20 for fall semester and February 15 for spring semester. No allocation of funding will be provided for events scheduled within 30 days of the submission deadlines. (i.e. applications submitted in the fall must have event dates on or after November 20 and those submitted spring semester must be held on or after March 15.)
CANR student clubs and organizations may request funds up to one year in advance of use date.
Consideration should be made to submit application for events a semester before they are to occur. Allocations will not be provided for events which have already passed.
To qualify an undergraduate student organization must be a regular participating member of the CANR Student Senate or must have a representative from the department the club represents. CANR departments with Graduate Student Organizations are also eligible to apply.
Funds may be requested in any amount up to $1,000. Special consideration will be made for additional funding for special circumstances and unique scenarios, including but not limited to, hosting national events on the MSU campus.
Submit fund request to Faith Brooks-Mason in the CANR Office of External Relations, 446 West Circle Drive, Room 319, East Lansing, Mich., 48824 or brook292@msu.edu.
The Student Club Grant form must be completed (typed) and have all information to be eligible for funds.
A copy of the request form can be downloaded here: Student Club Grant Application
Your request will be forwarded to CANRAA's Student Grant Committee.
You will be contacted by the Alumni Relations staff with the Committee's decision.
If approved, funds will be transferred by a JVE to the club's MSU account. Funds must be used for the purpose of the specific grant
Student Organizations MUST return the feedback form and create a poster in Microsoft Publisher that the CANRAA will pay to print. This poster will be on view at various CANR functions and will be available for the club to borrow.
To date 188 student club grants totaling over $143,000 have been awarded.