Keynote Speakers
Wednesday Keynote: Alma Aspires Panel
Alma Aspires is a community development plan that relies on community engagement to achieve success. Hear how local institutions are leading the way to engage community members in growing an even stronger version of Alma.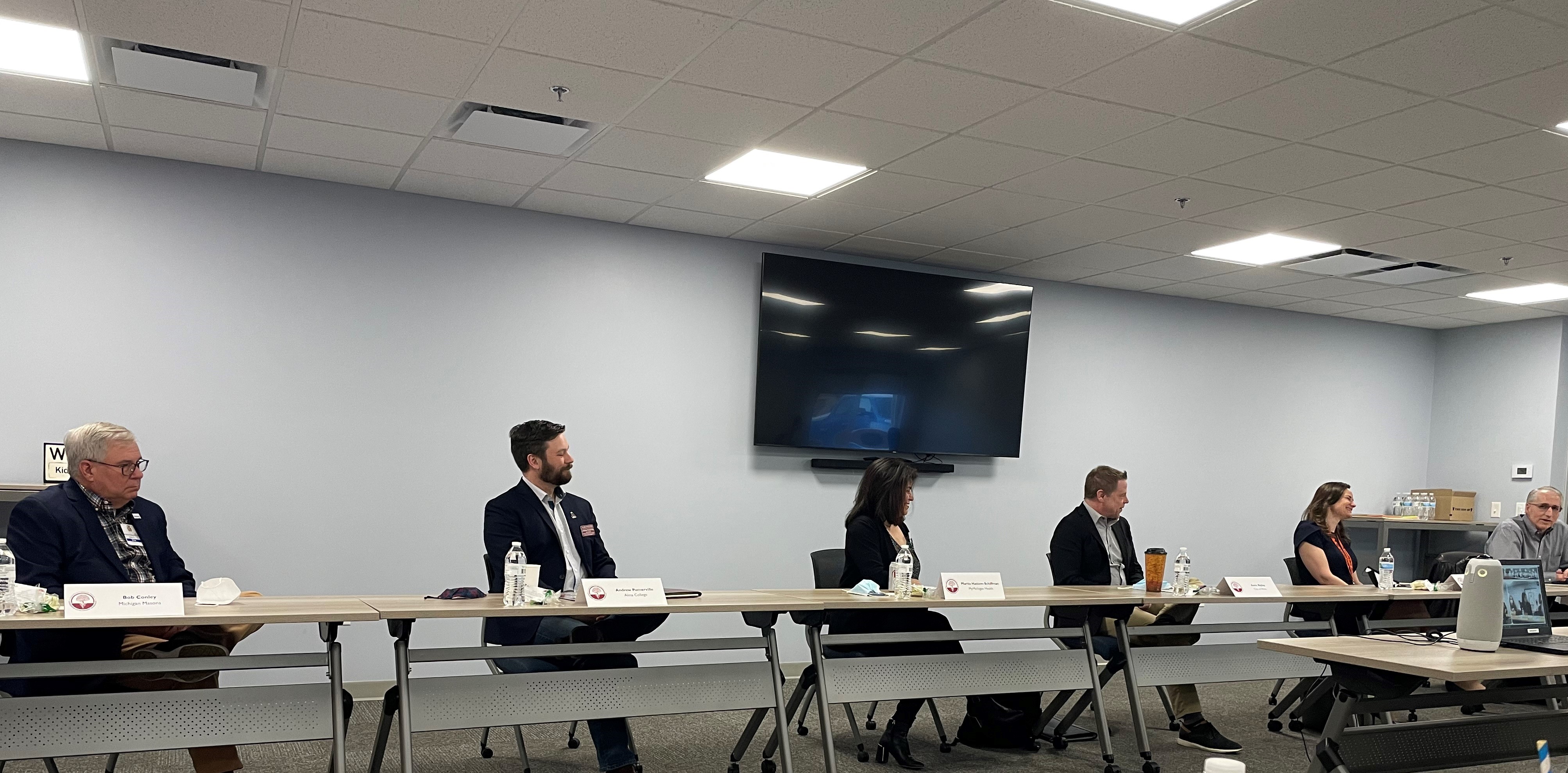 Panel Members:
Aeric Ripley, City Manager of Alma
Jeff Abernathy, President of Alma College
Marita Hattem-Schiffman, Central Region President of MidMichigan Health
Bob Conley, Systems CEO, Michigan Masonic Family of Corporations
Stacey Criner, Superintendent of Alma Public Schools
Jim Wheeler II, President of Greater Gratiot Development Inc.
Thursday Keynote: Jim Holton, Alma Brewing Company

Jim Holton, owner of Alma Brewing Company, has been in the restaurant industry for 25 years. Additionally, Jim has extensive experience in local government as a City Official and Mayor. Jim will share his story of entrepreneurship and how local governments can assist entrepreneurs in growing their businesses

Bio: Jim Holton has 25 years experience in the restaurant industry. He is the owner of Alma Brewing Co (ABC), which opened in 2014. In addition to ABC, Jim owns and/or operates 14 other restaurants, including Mountain Town Station and Camille's Prime in Mt. Pleasant, Michigan. Jim also owns Mountain Town Brewing Company, which manufactures and packages beers for distribution throughout the Midwest. Jim was appointed by the Governor to the Michigan Craft Beverage Council in 2018. Jim is an active member in Mid-Michigan communities, and has served as Chairman of the Mt. Pleasant Area Chamber of Commerce (2015), Chairman of the Michigan Restaurant Association (2014), and President of the Mt. Pleasant Convention & Visitors Bureau (2013).