Graduate
Get to know us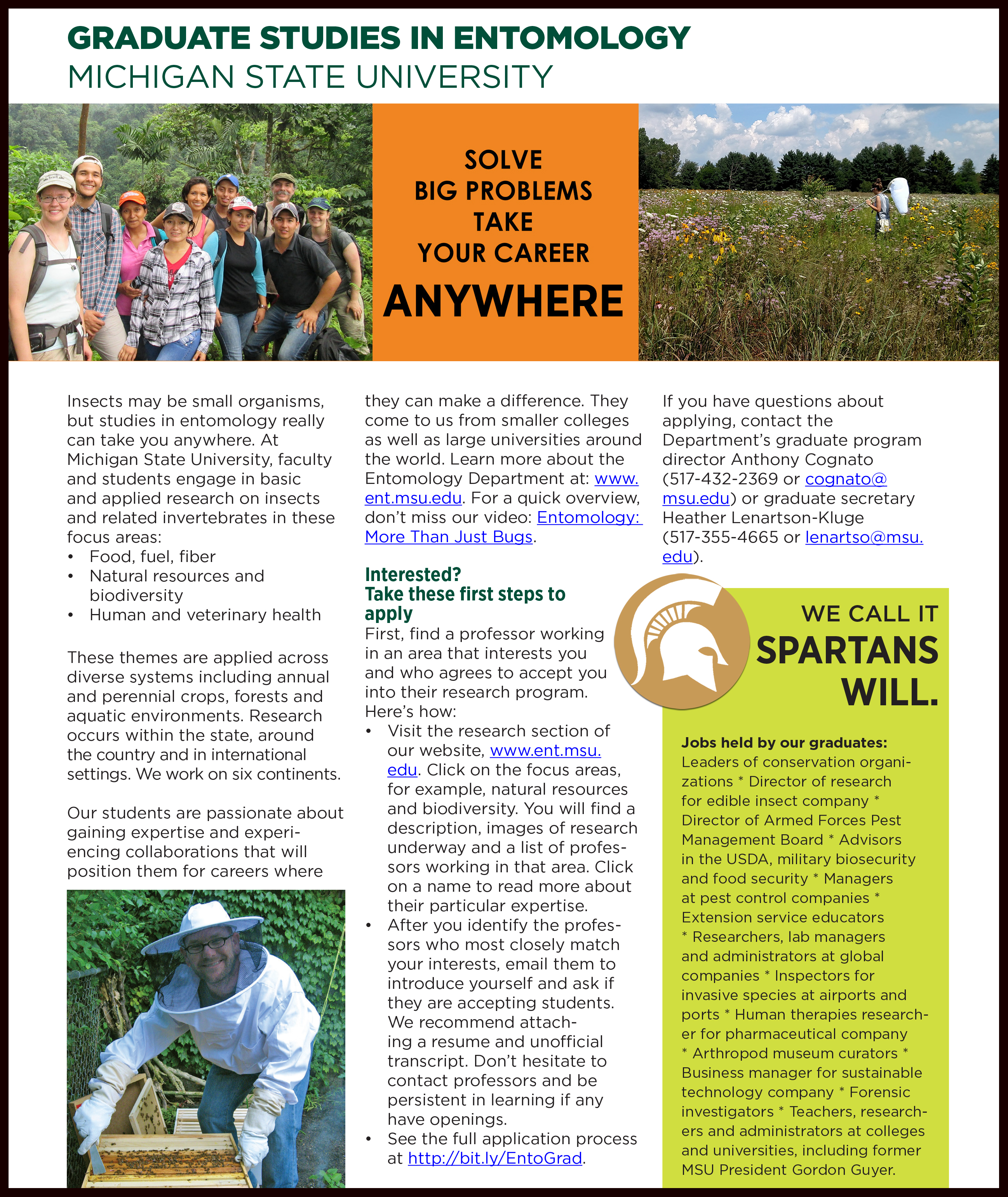 You can meet past and current students and faculty through:
Undergraduates will also want to visit the MSU Undergrad Admissions website. MSU has shaped the tomorrows of countless Spartans—join us!
Questions related to immigration status
Michigan State University welcomes and supports students without regard to their immigration status, in keeping with our non-discrimination policy. Once students are admitted, MSU is committed to fostering an environment in which every student can learn, thrive, and graduate. Visit MSU's website of resources for undocumented and DACA students that includes frequently asked questions and answers, as well as a link to other campus resources.