Graduate
Potential students can get to know us and how to apply below. If you are a current graduate student in the Department, check out our current student resources.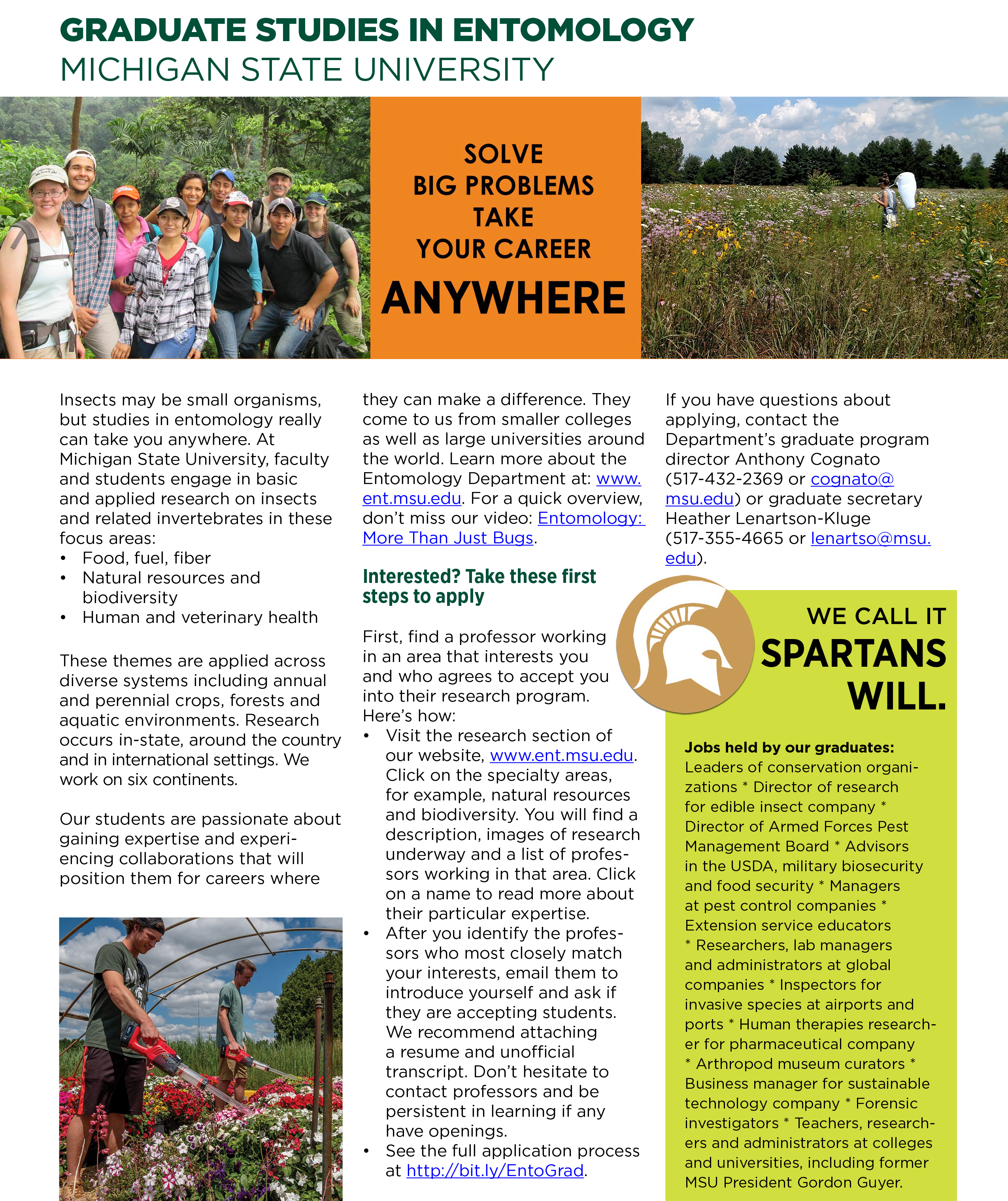 How to apply
Welcome! MSU Entomology is a vibrant and internationally-recognized unit committed to interdisciplinary research, teaching and extension at local, regional, national and international scales. We have approximately 30 faculty, 40 graduate students and 30 undergraduate majors and minors with diverse interests spanning from fundamental to applied studies.
Excited to join us at MSU?
A useful resource will be the student handbook, Guide to Graduate Study. Also, you are invited to contact our graduate program director and secretary for more information:
Graduate Program Director
Anthony Cognato
517-432-2369, cognato@msu.edu
Graduate Secretary
Heather Lenartson-Kluge
517-355-4665, lenartso@msu.edu
Questions related to immigration status
Michigan State University welcomes and supports students without regard to their immigration status, in keeping with our non-discrimination policy. Once students are admitted, MSU is committed to fostering an environment in which every student can learn, thrive, and graduate. Visit MSU's website of resources for undocumented and DACA students that includes frequently asked questions and answers, as well as a link to other campus resources.