Overview
The aim of this component of the Flint Leverage Points Project (FLPP) is to understand how Flint residents navigate the current food system and learn from residents what barriers they encounter when attempting to access healthy food. In addition, we asked residents to explain how the COVID-19 pandemic has impacted their food choices and access.
This qualitative data helps inform other data collection efforts and model building activities in the FLPP. While the photo project is not designed to be representative of the entire population of Flint, we do see common themes that help us understand how people navigate the food system and why they make the food choices they do for their households.
If you're having trouble viewing the dashboard above, try accessing it via Tableau.
About this Data
Data for this project include photos that Flint residents took and shared to show the research team how they navigate the food system, and what participants felt was most important for researchers to know about the food system. Participants also captioned the photographs and participated in a semi-structured interview about food in Flint.
Photo Project Research Process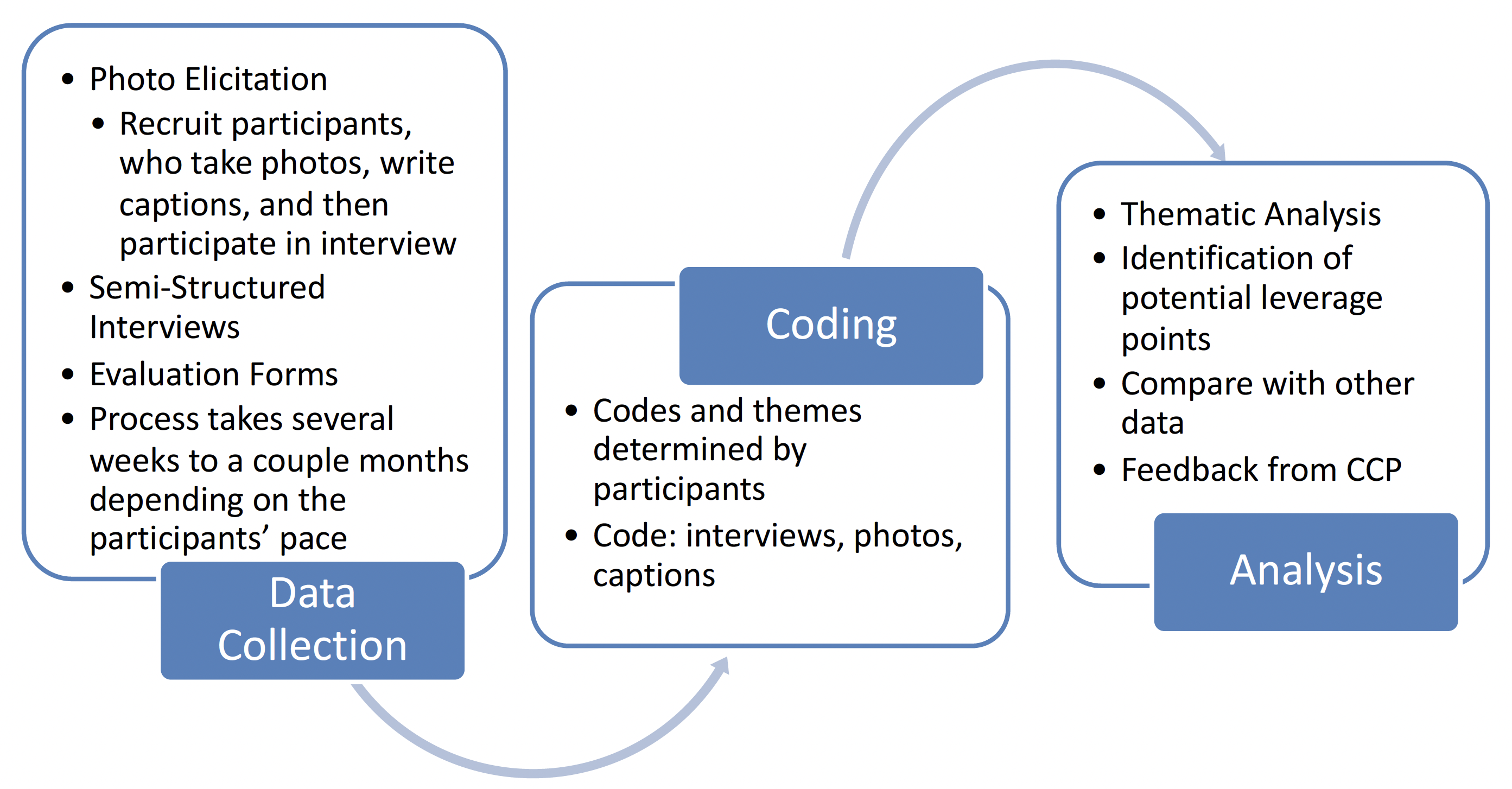 Photos
Average Number of Photos Each Participant Contributed
22
Total Photos
341
Photos Also Have Corresponding Captions
Interview Time
Average Interview Length
1 hour 15 minutes
Total Interview Time Analyzed
20 hours 26 minutes
Suggested Citation
Wentworth, C. & Drexler, L. (2021). Flint Photo Project Data [Interactive Website]. Flint, Michigan: Community Foundation of Greater Flint and Michigan State University.
Special acknowledgements and thanks to Lindsay Mensch for her help in creating and managing this website.
---
*Note: The statements provided here represent the voices of the Flint residents who participated in this research project. They are not necessarily reflective of the values or opinions of Michigan State University or its affiliates.
Explore Photo Project Themes